Just in Time for the Holidays: 5 Books To Read For When You're Lonely
Claire Alexander Recommends Sylvia Plath, Haruki Murakami, and More
Bedtime stories and book clubs aside, reading is largely a solitary pursuit. Yet books have an incomparable ability to help us feel less alone. A major report from U.K. charity The Reading Agency and think tank Demos found a link between reading and loneliness, showing that reading books can reduce feelings of isolation for those aged 18-64.
That's definitely been the case throughout my own life, from the childhood melancholy I was too young to understand (Little Women was my go-to in those days) to the Beat poets I sought out in the vintage stores of my university town. During the pandemic, I discovered new voices (Brit Bennett's The Vanishing Half; Kate Elizabeth Russell's My Dark Vanessa). I also finished the first draft of a novel of my own during lockdown—an outcome nobody was more surprised by than me.
It was the culmination of twenty years of false starts and insurmountable periods of imposter syndrome. I like to think It was the right book, at the right time. And perhaps, although I wasn't aware of it at the time, it was also my way of dealing with loneliness.
Loneliness happens to be one of the themes of my novel, Meredith, Alone. When we first meet Meredith Maggs, she has been in self-imposed isolation for 1,214 days. (Incidentally, and because it's the question everyone asks first, I started the novel several months before COVID-19 was even on our radar. Make of that what you will—I'm still trying to figure it out.) Meredith has to figure out what makes her feel connected to the outside world, and that involves coming to terms with what happened to her that led to her withdrawal from the "normal" world. She happens to be very good at jigsaw puzzles—a skill I don't share.
What works for me is reading. These books have all given me comfort during periods of disconnection or retreat.
*
The Bell Jar by Sylvia Plath
Sometimes, we need escapism and fantasy to help us feel less lonely. And sometimes, we need raw, biting reality. Or at least I do—which is why I go back to The Bell Jar again and again. Yes, it's sad. But it's also really funny.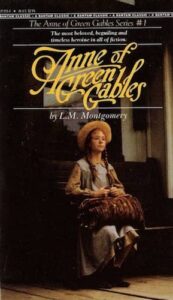 Anne of Green Gables by L. M. Montgomery
Growing up, I gobbled up stories with strong female characters: Matilda, Ramona Quimby, Nancy Drew, Jo March, Jane Eyre. The irrepressible Anne Shirley had all the courage I hadn't discovered in myself yet—and she shared my dream of being a writer. To this day, reading Montgomery's series of Anne books is like giving myself the biggest hug.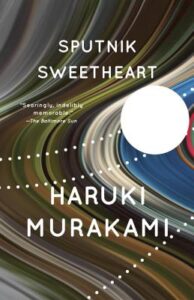 Sputnik Sweetheart by Haruki Murakami
Every time I read Sputnik Sweetheart, I think I've finally figured out what it's really "about." Then I change my mind. It doesn't matter; I don't love it any less. For what it's worth, I think it's a novel about loneliness, and the limits of human love, and the importance of self-awareness.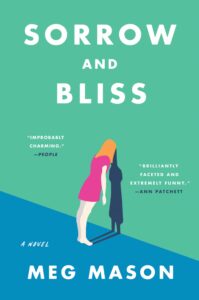 Sorrow and Bliss by Meg Mason
Funny and heartbreaking and thoughtful, this novel is captivating from the very first page. Far from being another conventional tale of a woman with depression, it tackles dark topics with welcome lightness. Whether you like her or not, Martha's story of love and loss reminds me that I'm not alone in this world, where "everything is broken and messed up and completely fine."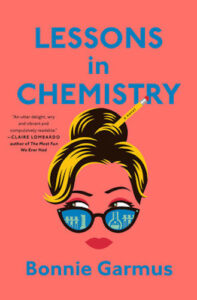 Lessons in Chemistry by Bonnie Garmus
Single mother and research scientist Elizabeth Zott definitely isn't your average 1960s woman. She refuses to be held back by her misogynistic male counterparts and in the absence of a supportive family, assembles her own out of a group of equally quirky, intriguing characters.
__________________________________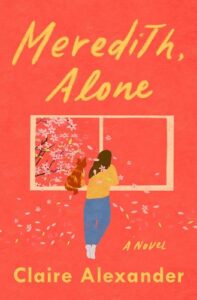 Meredith, Alone by Claire Alexander is available from Grand Central Publishing, an division of Hachette Book Group.
---