Jacqueline Woodson, author of Brown Girl Dreaming, was recently named a recipient of the MacArthur fellowship for her inventive approach to children's and young adult fiction; her stories bring attention to Black joy along with the challenges that young Black people face in America. I reached out to ask which books brought her early inspiration and helped her develop her craft.

–Corinne Segal, Lit Hub senior editor
*
When I look back on my early years as a writer, the two books that come front and center for helping me grow are If Beale Street Could Talk by James Baldwin and A Tree Grows In Brooklyn by Betty Smith.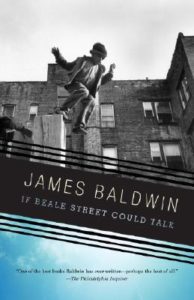 James Baldwin, If Beale Street Could Talk
(Vintage)
If Beale Street Could Talk showed me the importance of placing people of color front and center inside of narratives—that this was okay. In looking back, the fact that I thought I needed permission is heartbreaking. But when I read it for the first time, around fifth or sixth grade, I hadn't realized my own absence in so many of the books I had been reading. I hadn't realized how that absence was messaging an invalidation of my life and the lives of the people I love.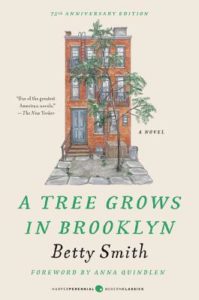 Betty Smith, A Tree Grows In Brooklyn
(Harper Perennial)
Growing up in Brooklyn, A Tree Grows In Brooklyn did the same thing for me. But this book also showed me that Brooklyn was evergreen—that I could write about it in so many ways and it would always be relevant. The characters in Smith's book lived a neighborhood away from me and existed decades before I was even born. Still, their stories imprinted—crossing race and class and time to show the complexity of the borough.