Island Life: A Hawaiian Reading List
In Honor of Kamehemeha Day, Books from the 50th State
June 11 marks Kamehemeha Day, a holiday in Hawai´i recognizing the great monarch who united the Hawaiian islands as one nation. And here on the mainland it's almost slippah weather too… so crank up Territorial Airwaves, turn off the commercials for that big-budget Hollywood movie which seems to have a very blonde ingénue cast as hapa Native Hawaiian/Chinese (ahem), and celebrate the culture of our farthest-flung state with some summer reading.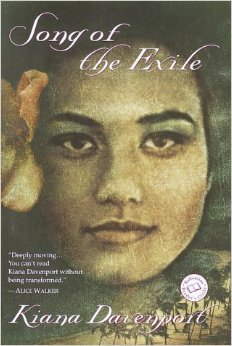 Kiana Davenport, Song of the Exile / Shark Dialogues
Davenport may have set herself up to make James Michener's Hawaii irrelevant with her two ambitious, beautiful epics of modern Hawai´i. The Shark Dialogues traces one family from the meeting of a shipwrecked American sailor and a Tahitian princess in the 19th century, to the four descendants who embody the Japanese, Chinese, Filipino, and Caucasian influences on the islands; Song of the Exile stretches from Honolulu to New Orleans to Paris to the Pacific Theater of World War II in telling of two lovers and an entire family torn apart by war.
Lois-Ann Yamanaka, Wild Meat and the Bully Burgers
You know Kaui Hart Hemmings's The Descendants, a tale of privileged landowners fighting over their legacy, but Yamanaka's streetwise tale is one of another Hawai´ian reality. Set in a working-class Japanese-Hawaiian family in Hilo, Big Island, this is a coming-of-age tale of macadamia pickers and class stratification, told in the lively, witty, pidgin-infused voice of the unforgettable Lovey Nariyoshi.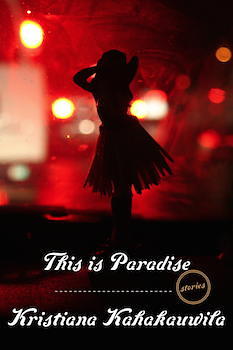 Kristiana Kahakauwila, This Is Paradise 
A recent entrant to the ranks of Hawai´ian fiction writers, Kahakauwila delivers a debut collection like a meteor shower, populated with girl cockfighters, resort employees watching the sometimes-tragic exploits of the tourists that hardly see them, and young people struggling to reconcile the traditions of previous generations.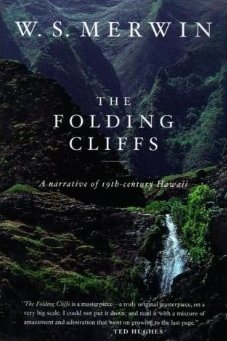 WS Merwin, The Folding Cliffs 
The recent US poet laureate and Maui resident offers an epic in verse infused with sensual reverence for the natural history of the islands, a retelling of the story of Ko´olau, a paniolo (Hawaiian cowboy) stricken with leprosy, and his brave wife Pi´ilani (whose own account of their lives probably served as one of Merwin's sources). Heroes of one of Kauai's great legends, they are symbols of native Hawai´ians' resistance to colonization.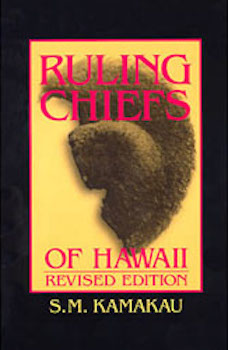 Histories of Hawai´i
The book on Kamehameha and the ali´i (royals or aristocracy) of native Hawai´i is probably Samuel Manaiakalani Kamakau's Ruling Chiefs of Hawaii; written in the late 19th century, it is now hard to find and drew on much primary research no longer possible now. Likewise, Gavan Daws, who consulted on the film of The Descendants, wrote the best post-contact history of the archipelago, Shoal of Time, which concludes after the kingdom became a state. Following in their footsteps, Julia Flynn Siler drew on years of original research to tell the story of how the missionaries and sugar barons colluded to topple the Hawai´ian monarchy in Lost Kingdom. And forthcoming in August, Hawai´ian-raised Susanna Moore delivers a more personal but equally researched narrative and cultural history, Paradise of the Pacific, beginning in the 6th century and sketching the evolution of Hawai´ian culture post-contact through the fall of the monarchy. For a more quirky and Sarah Vowell-ish take there's, well, Sarah Vowell, whose Unfamiliar Fishes got inside the heads of the missionaries whose influence shaped 19th century Hawai´i so deeply.
The Hawai´ian Renaissance and Beyond
The Hawai´ian cultural renaissance of the 1970s was a time when the islands were shaking off the longtime repression of their language, culture, and traditional religion by Christian missionaries and Western colonialism, and reclaiming an identity as a nation within a nation. Hula, traditional crafts, and Hawai´ian-language schools flowered forth. It also birthed a vibrant local publishing industry dedicated to committing to print the history, literature, art, culture, and traditional practices. For those mainlanders who've had a taste of Hawai´ian culture and want to take a deeper look, the linguist, folklorist, composer, and Hawai´ian renaissance touchstone Mary Kawena Pukui's ´Olelo No´eau: Hawaiian Proverbs and Poetical Sayings is a wonderful place to start, accessible to any reader, and a beautiful book. (Native Books is an excellent resource for more exploration, and they ship anywhere.) Mainland publishers have also published books on some of Hawaii's contemporary icons. In Eddie Would Go, Stuart Holmes Coleman tells the story of Eddie Aikau, Big Wave surfing pioneer, heroic Waimea lifeguard, and hero who helped save the lives of the crew of the Hōkūle´a voyaging canoe on its voyage between Hawai´i and Tahiti in the 1970s (note: the Hōkūle´a, which completed the round trip journey to Tahiti and back in 1976, is currently on a 47,000-nautical-mile around-the-world voyage which will hit New York City in summer 2016. Follow along at Hokulea.com.
And everyone, no matter how little they know about Hawai´i, knows at least one song by a Hawaiian musician: Israel Kamakawiwo´ole's now-classic cover of "Over the Rainbow," whose jauntily strummed ukulele has appeared in countless movies and commercials. For the 33 1/3 series, Dan Kois goes deep into the album that earworm came from, in Israel Kamakawiwo´ole's Facing Future. "Bruddah Iz," as he's known in the islands, tragically died four years after the album's release but remains an enduring figure in contemporary Hawaiian music. And if you can find it, Da Kine Sound is an unforgettable book of interviews with the stars of Hawaiian music from Genoa Keawe to Gabby Pahinui to the Brothers Cazimero.
Hawai`ian literature has much to offer every reader. Enjoy, and in the words of `Olelo No`eau:
E mālama i ka `ōlelo, i kuleana e kipa mai ai.
Remember the invitation, for it gives you the privilege of coming here.
---