Introduction to Activism:
A Reading List
Moms Demand Action's Founder Shannon Watts Shares the Books that Taught Her to Organize
I was an accidental activist. I never planned on getting involved in social advocacy, let alone gun violence prevention. I knew nothing about organizing, or gun laws, or gun policy. I only knew our nation was broken and—as an American, a woman and a mom—I had a moral imperative to help fix it. Thankfully, other people—many of them women—did have experience, and wrote about it. From books on gun violence policy and research to being a leader in difficult times to listening to marginalized communities to channeling your rage into action. All of it has been invaluable and instructive in my activism. An activist I know works mainly behind the scenes in Texas because she fears the vitriolic trolls who may come after her online—or even off-line. Anytime I try to convince her to speak out in public, she says to me, "I'm no Malala." None of us are. But the blueprint in these books—and the books of so many other successful activists—serve as manuals so that we may aspire to be that brave.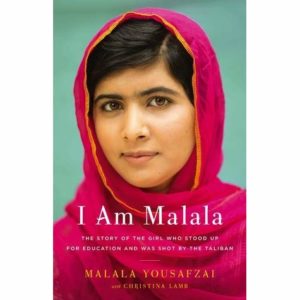 Malala Yousafzai, I Am Malala 
I Am Malala is the story of Malala Yousafzai, who was shot in the head by a Taliban gunman when she was 15. Yousafzai became an international advocate for women's rights—especially the right to be educated—calling it the most powerful weapon against the extremism that led to her shooting. Much like the young activists who started a national conversation about gun violence in America after the school shooting in Parkland, Florida, Malala survived an unthinkable tragedy and refused to be silenced by smear campaigns. Yousafzai's bravery in the face of brutal violence—and her ability to turn her experience into advocacy—is instructive and inspiring for all would-be activists. As Yousafzai writes, "When the whole world is silent, even one voice becomes powerful."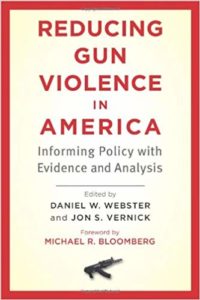 Daniel W. Webster and Jon S. Vernick, Reducing Gun Violence in America: Informing Policy with Evidence and Analysis
Daniel Webster and Jon Vernick, researchers and directors at the Johns Hopkins Center for Gun Policy and Research, are among the nation's foremost experts on gun violence, an important commodity given that our government has refused to fund research that would help us better understand our gun violence crisis and how to solve it. I knew relatively little about gun laws when I started Moms Demand Action, and the writings of Webster and Vernick helped fill in the gaps—for me and so many of our volunteers. In this analysis, Webster and Vernick summarize relevant research and recommend policies that are both constitutionally permissible and publicly palatable. It also identifies policies to address not only mass shootings, but the less-publicized gun violence that kills nearly 100 Americans every day.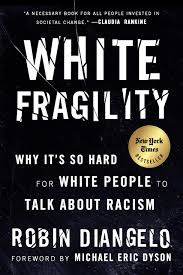 Robin DiAngelo, White Fragility
As a white woman advocating for gun violence prevention, I've learned so much about the importance of intersectionality—lessons that along the way have been both eye-opening and life changing. In her book, DiAngelo, an academic and trainer on issues of racial and social justice, examines why white Americans are often defensive when challenged about their ideas about race and racism, aka white fragility. "It is white people's responsibility to be less fragile; people of color don't need to twist themselves into knots trying to navigate us as painlessly as possible," DiAngelo writes. The book also explores how this fragility can lead white women to center themselves in their activism, a limiting factor in American feminism. Ultimately, it's up to white women to listen to marginalized women, and use their privilege to fight with and for women collectively.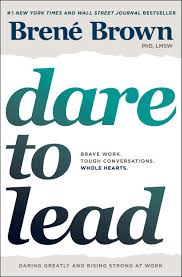 Brené Brown, Dare to Lead: Brave Work. Tough Conversations. Whole Hearts. 
Brené Brown has become the go to teacher for being the best leader you can be. For many of us, leadership skills (empathy, connection, and courage) are neither inborn nor intuitive—they must be learned. In 2012, after the horrific school shooting tragedy in Newtown, Connecticut, I found myself serving as the tip of the spear on an issue known for its volatility and trolls. Brown's tough talk about being brave in the arena, and using your cultural dispensations for good, buoyed me during hard times. As Brown writes in Dare to Lead, "Choosing our own comfort over hard conversations is the epitome of privilege, and it corrodes trust and moves us away from meaningful and lasting change."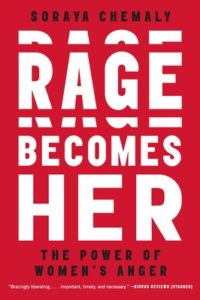 Soraya Chemaly, Rage Becomes Her: The Power of Women's Anger
Chemaly interviewed me for her book, Rage Becomes Her, to dig deeper into the fear and anger that helped birth Moms Demand Action. Since then, we've had conversations about how mothers have shaped activism in America. Specifically, our culture allows women to be angry on behalf of others, but not themselves. Chemaly writes, "A society that does not respect women's anger is one that does not respect women—not as human beings, thinkers, knowers, active participants, or citizens." At the same time, pragmatism calls us to pull the levers of power available to us. Given that women are only about 20 percent of state and federal lawmakers, that power currently resides in our voices and votes. Chemaly's book encourages women to understand their anger, embrace its power, and use it as a tool for positive change.
___________________________________________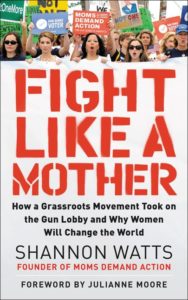 Fight Like a Mother by Shannon Watts is out now via HarperOne. Read Julianne Moore's preface here. 
---