Interview with an Indie Press: Tin House
On Starting Conversations with Readers and Emerging Writers
Since Tin House published its first issue as a magazine in 1999, it has become a treasured institution of independent publishing and an essential gathering space for writers; having spent decades supporting emerging writers, and shepherding many of their books to success, it now holds the dual (and rare) status of being aspirational and approachable at once.
Three years after its founding, Tin House would begin publishing books as an imprint of Bloomsbury before becoming an independent press in 2005—meanwhile, the magazine's last edition was published in 2019. Throughout those changes, the press has begun and maintained a number of initiatives to bring writers together in community, from the Tin House Summer Workshop and Winter Workshop to other events and craft seminars. Here, a few members of their staff answered questions about starting conversations with readers, getting to know new writers, and how the pandemic has affected the literary world.
*
What are some of the benefits to working at an independent press?
I love working with a small, close-knit staff and seeing just how much we can accomplish among the twelve of us. Every day, there's a lot of cheering and encouragement as we each juggle an impressive amount of tasks. I think our authors feel that warmth too—as a smaller house, we're able to make sure their writing and their perspectives are valued at every step of the publication journey. From an editorial perspective, I feel like we also have more flexibility in the projects we choose; if a manuscript doesn't neatly fit into a particular genre, or if it takes exciting creative risks, we can embrace it and know that our in-house art, marketing, and publicity departments are ready for the unique directions it might go in.  –Alyssa Ogi, Editorial Assistant
Were there any titles in particular that were game-changers for your business?
It was particularly exciting for us to have our first New York Times bestseller with Kristen Arnett's Mostly Dead Things in 2019. In addition, we've been making awards lists left and right with My Autobiography of Carson McCullers as a National Book Award shortlist and Lambda finalist, A Sand Book and The Index of Self-Destructive Acts longlisted for National Book Awards, and Vera Kelly Is Not a Mystery as a winner of an Edgar Award, to name just a few. Morgan Parker's poetry books have become cultural touchstones, and we couldn't be more excited to bring out Other People's Comfort Keeps Me Up At Night this summer. Tin House's poetry program—from Hanif Abdurraqib to Tommy Pico to Khadijah Queen—continues to shake up what poetry can do. The work of our poets, the incredible range of their subject matter and their command of language, resonates with readers beyond the page.  –Nanci McCloskey, Associate Publisher, Director of Sales and Marketing
"We publish around twenty-four books a year, so there is the bandwidth to be excited about every project we take on."
How has the coronavirus crisis changed your work?
Coronavirus changed—and continues to change—each and every aspect of our work. There is the immediate and personal, like how to best keep the Tin House team safe, and how to adjust to the changing needs and concerns of employees who are quickly pivoting to remote work (some schooling children from home and many caring for extended family). There is also the deep strain that the pandemic puts on the wider publishing community: authors, bookstores and booksellers, libraries and librarians, fellow publishing houses, agencies and agents, scouts, and avid readers. Though, at the same time, it was within this community that we found comfort and worked together, in the best way possible, to move forward. We hosted many virtual events—I attended panels that enlightened and challenged me, cried with a group of 200+ at a poetry event, and heard authors speak to our current moment all from the couch in my living room.  –Masie Cochran, Editorial Director 
What are some projects you're particularly excited about at the moment?
We publish around 24 books a year, so there is the bandwidth to be excited about every project we take on. I love all of the books we publish at Tin House—it's an entire team effort and you can feel that energy in our meetings. Right now, Claire Fuller's fourth novel, Unsettled Ground, is just about to hit shelves and it's been such an honor to work on all of her books. The end of this month will see the publication, for the first time ever in the US, of Roger Deakin's Waterlog, a masterpiece of nature writing on the restorative powers of wild swimming. And publishing in June, Daisy Hernández's arresting and intimate work of nonfiction, The Kissing Bug, that explores our country's neglect of Chagas, a devastating disease that disproportionately affects the Latinx community.
And to name a few more, I really can't wait for: The Way She Feels: My Life on the Borderline in Pictures and Pieces by Courtney Cook, Always Crashing in the Same Car: On Art, Crisis and Los Angeles, California by Matthew Spektor, Something Wonderful by Jo Lloyd, Windswept: Walking the Paths of Trailblazing Women by Annabel Abbs, My Darling from the Lions by Rachel Long, What Storm, What Thunder by Myriam J. A. Chancy, Win Me Something by Kyle Lucia Wu, and All the Names Given by Raymond Antrobus.  –Masie Cochran, Editorial Director 
How do you get feedback from your readers?
Traditionally, there hasn't been a very good way to get feedback from readers except by sales numbers and Goodreads reviews. One thing we started, several years ago now, is to do a Tin House Galley Club. Readers enter to win a galley of an upcoming title, and we ask them some questions about what they thought about it, often getting into the nitty-gritty of the book. Galley Club has been so successful that we recently launched our first exclusive Galley Club virtual meet-up with Eman Quotah, author of the debut novel, Bride of the Sea. It was such a great event with really engaging conversations. We're committed to doing more events like this in the future.  –Nanci McCloskey, Associate Publisher, Director of Sales and Marketing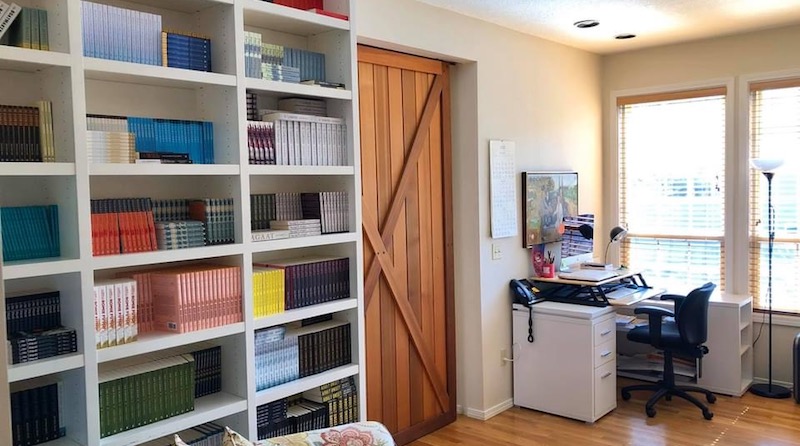 How do debut authors reach/pitch you?
We love working with debut authors at Tin House, and are proud to have so many wonderful first books on our list. The primary way debut authors reach us is through agents—all of us on the editorial team work with really fantastic agents who know our taste well, and it's always exciting to see new debuts in our inboxes from them. We're also lucky to be part of the Tin House Summer Workshop every year, where there are so many outstanding debut writers in attendance. Over the course of the workshop week, we have the chance to meet them and get to know their work through more formal channels like editor meetings, as well as informal conversations. As editors, we also independently attend a number of conferences, panels, and other industry events throughout the year—these kinds of opportunities give us the chance to meet with emerging writers we might not connect with otherwise.  –Elizabeth DeMeo, Associate Editor
What's another indie press (or several) you love/would recommend?
As a publishing house, we're always looking to the amazing work being published by Grove Atlantic, as well as our distributor, W.W. Norton—I'm reading Saidiya Hartman's Wayward Lives, Beautiful Experiments right now and it is absolutely incredible.
I'm also a huge fan of Dorothy (Renee Gladman! Sabrina Orah Mark!), Open Letter (I adore Mercè Rodoreda's work), Sarabande (Elena Passarello! Wendy S. Walters!), Coffee House (Amy Fusselman's Idiophone is an all-time favorite), Biblioasis (two words: Ducks, Newburyport), Graywolf (this is an older book from their list, but Maile Chapman's Your Presence Is Requested at Suvanto is a novel I continue to think about years after reading…), Transit (several books from their new Undelivered Lectures series are next on my to-read list), and so many others. I think indie presses play such an important role in this country in fostering new and innovative writing, and it's a joy to be in community with these other houses and see the work they're publishing.  –Elizabeth DeMeo, Associate Editor
---