Interview With an Indie Press: Black Ocean
On Growing Slowly and Loving "Stunning" Books
In 2007, Janaka Stucky, at 29 years old, found himself at the center of a gala celebrating the press he had founded only two years prior.
An early publication, The Man Suit by Zachary Schomburg, had been selected by the New York Public Library as a top book of the year alongside titles by Robert Hass and Margaret Atwood. Amid a crowded literary establishment, the high-profile selection drew a spotlight and signaled great things to come for the young press, which would go on to publish acclaimed authors like Elisa Gabbert, Tomaž Šalamun, and Anaïs Duplan.
Unlike many other indie presses of the same size, Black Ocean publishes work in an array of genres—non-fiction, fiction, poetry, and multimedia projects are all covered—while linking them all with a commitment to quality, originality, and contemplative thought. Stucky answered questions about entering publishing as a self-described "outsider," the art of curating a small list, and the freedom of independent press life.
*
What are some of the benefits to working at an independent press?
To give some context for this and other answers, it's important to note that Black Ocean is not subsidized by a university, nor are we a non-profit. We are a volunteer-staffed business, funded by book sales, with revenue going back into operational costs and publishing new books. This means that outside of being Black Ocean's publisher I have had a professional career to support myself, not in academia. The last decade or so of that career has involved leading large teams at a variety of non-independent organizations—such as McGraw-Hill Education and Barnes & Noble. Doing that work has given me a tremendous amount of appreciation for the freedom that doing this work at an independent level affords us. A publicly traded company is beholden to its shareholders to return an increasing profit, quarter over quarter. A non-publicly traded corporation usually still has investors or other owners that it is trying to turn a profit for. We are just a small group of writers and readers who care passionately about publishing stunning books in a physically beautiful format. That is incredibly fulfilling work.
What are some of the challenges to working at an independent press?
I don't think there are any inherent challenges to working at an indie press, but I feel the word "independent" is being used somewhat synonymously with "small," so I can speak to the challenges of being a small press. The main one is of course our capacity to do all the things that need to be done as a publisher with the small group of volunteers we have—all of whom have other jobs and in some cases, like myself, families toi take care of as well. I work 40+ hours per week as a consultant for other companies, then spend 25+ hours per week on solo-dad duty while my partner works—then the remaining time I spend on Black Ocean and my own career as an author.
"Honestly, every book we publish is a risk."
But beyond staffing, or maybe related to it, is the flipside of the freedom I previously mentioned. Seasonal book sales make-or-break our operational budget. We don't have other funds to draw on or large grants to make up the difference. It also means our capacity for growth is slow. For example: a large non-profit press will spend tens of thousands of dollars on publicity for a poetry title that will never ever see a sales return on that investment. They can afford to hire top freelance publicists to run those campaigns because for those orgs making persuasive arguments for future grant applications is more about the buzz their titles get than the number of readers buying their books. Of course the buzz helps drive sales too, but you get the picture: it's not a level playing field. I know some small indie presses who far outsell larger presses because they have incredible hustle, but they don't have the publicity budget to raise their profile in the circles that make note of those achievements.
Were there any titles in particular that were game-changers for your business?
Yeah there have been a few! The first one was The Man Suit by Zachary Schomburg. We published it in our second year of operation, when I was only 29 years old—and it got chosen as one of the Top 25 Books that year by the New York Public Library. It was one of only three titles on the list—the other ones being by Robert Hass and Margaret Atwood. So suddenly I found myself totally out of my element at this gala event with huge names in the business, our little paperback on display next to foil-stamped Pulitzer-winning hardcovers and National Book Award winners. It was a trip for me as an industry outsider (by that time I had never had a job or even interned at another publishing company), and put Black Ocean on the map. Another notable poetry title was the 2009 publication of With Deer, by the Swedish Surrealist poet, Aase Berg. It didn't make a huge splash like The Man Suit, but it continues to be a perennial seller many years after publication (a strong backlist is more valuable than a buzzworthy frontlist)—and it essentially created a readership for her in the US. We've since published two more collections of hers in bi-lingual editions.
"We can't afford to let a book fail, so we select a small group of books for each season that we deeply believe in."
More recently, we were able to scoop FSG on publishing the first essay collection by Elisa Gabbert. We had already published two very successful poetry collections of hers, so we had an opportunity to rush her debut non-fiction book, The Word Pretty, into the market before FSG followed up with her next book, The Unreality of Memory. The Word Pretty got two great write-ups in the NYT Book Review, along with a whole slew of other media mentions—and it helped put our new non-fiction series called Undercurrents on the map. The second title the the Undercurrent series, Blackspace by Anaïs Duplan, has also been a breakout hit for us and just went into its second printing.
What are some of the biggest risks you've taken as a business? How did you navigate them?
Honestly, every book we publish is a risk. As a small, for-profit press the investment of time and money into each title is significant—which is why we take great care in selecting work that we feel passionately about. We can't afford to let a book fail, so we select a small group of books for each season that we deeply believe in and are willing to work tirelessly on bringing to market.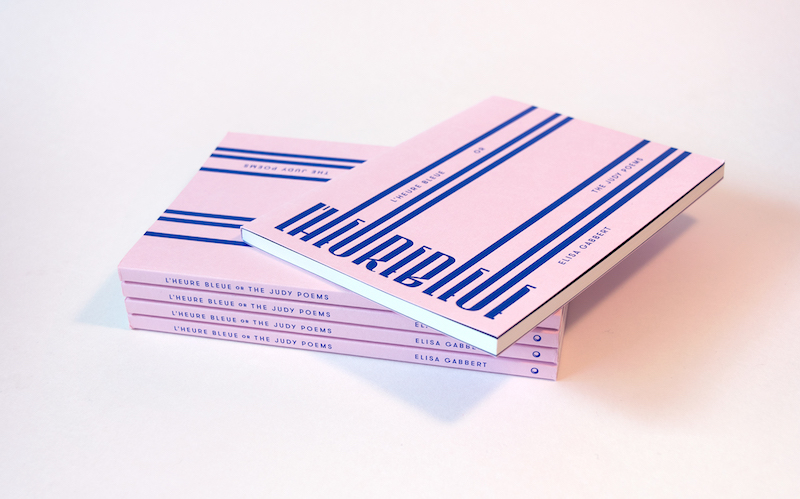 What are some projects you're particularly excited about at the moment?
So many! We published the fifth poetry collection by Zachary Schomburg, called Fjords vol.2. It's the follow up to his 2012 book Fjords vol.1—and part of a lifelong, ever-evolving relationship with death that Zach will continue to engage with across multiple volumes. I'm also really excited about, and proud of, the Moon Country Korean Poetry Series—which publishes new English translations of contemporary Korean poetry by both mid-career and up-and-coming poets who debuted after the IMF crisis. The third book in that series—Pillar of Books by Moon Bo Young, translated by Hedgie Choi—just came out and it is wild, weird, funny, and totally subversive. The fourth title in the Moon Country series comes out this fall; it's called Cold Candies, by the phenomenal poet and playwright Lee Young-ju, translated by Jae Kim. It's a selection of prose poems examining trauma and tragedy while unraveling a haunting dreamscape of intimacy and kinship. We also just acquired three new books that I'm over the moon about—which will be debut collections by Keith Jones, Canadian/Spanish artist Ben Meyerson, and Nigerian poet Hussain Ahmed—but they're all scheduled for 2022-2023 so maybe you can invite me back next year to talk about them.
How do debut authors reach/pitch you?
We have four open reading periods each year, with no reading fees. Each reading period is themed: manuscripts by BIPOC writers, manuscripts for first book collections, manuscripts in translation, and one unrestricted open reading for anyone to submit. The schedule and guidelines can be found on our website.
What's another indie press you love/would recommend?
I just ordered a collection of writing by George Batailles from Contagion Press, an anarchist-minded outfit publishing queer and esoteric work in beautifully crafted editions. I came to publishing through the punk/DIY zine world. As a queer spiritual anarchist who fetishizes the physicality of books—and has a special love for works in translation—Contagion is one of my favorite presses at the moment.
---