Interview with a Bookstore: BookBar
Books, Wine, and Locally Sourced Food in Denver, Colorado
Located in Denver's Tennyson Street arts district, BookBar is an independent bookstore, wine bar, and cafe.
What would you say is your bookstore's specialty?

We always hear about how comforting and inviting our store feels. In general, I think one thing that separates us from most other stores—in any industry—is the feeling that you've walked into a friend's living room, they've just handed you a drink and have invited you to just hang out and read for awhile.

What's your favorite book to handsell?
Geek Love. This is one of my all-time favorite books. It is so unique, well written, and a bit of a cult classic. It is meant for the right person and when that person comes in I can't stop talking about it.

Article continues after advertisement
If you had infinite space what would you add (other than a bar/restaurant)?
We are in the process of expanding our space with an additional structure on the property that will allow for larger events, book art, and private meeting space. If I had more space than that even, I would add more spaces for children to explore—treehouses, tents, play structures, places they could get some energy out before settling in with a good book.

What's your favorite display?
We recently did a display based on the Trump administration's seven banned CDC words.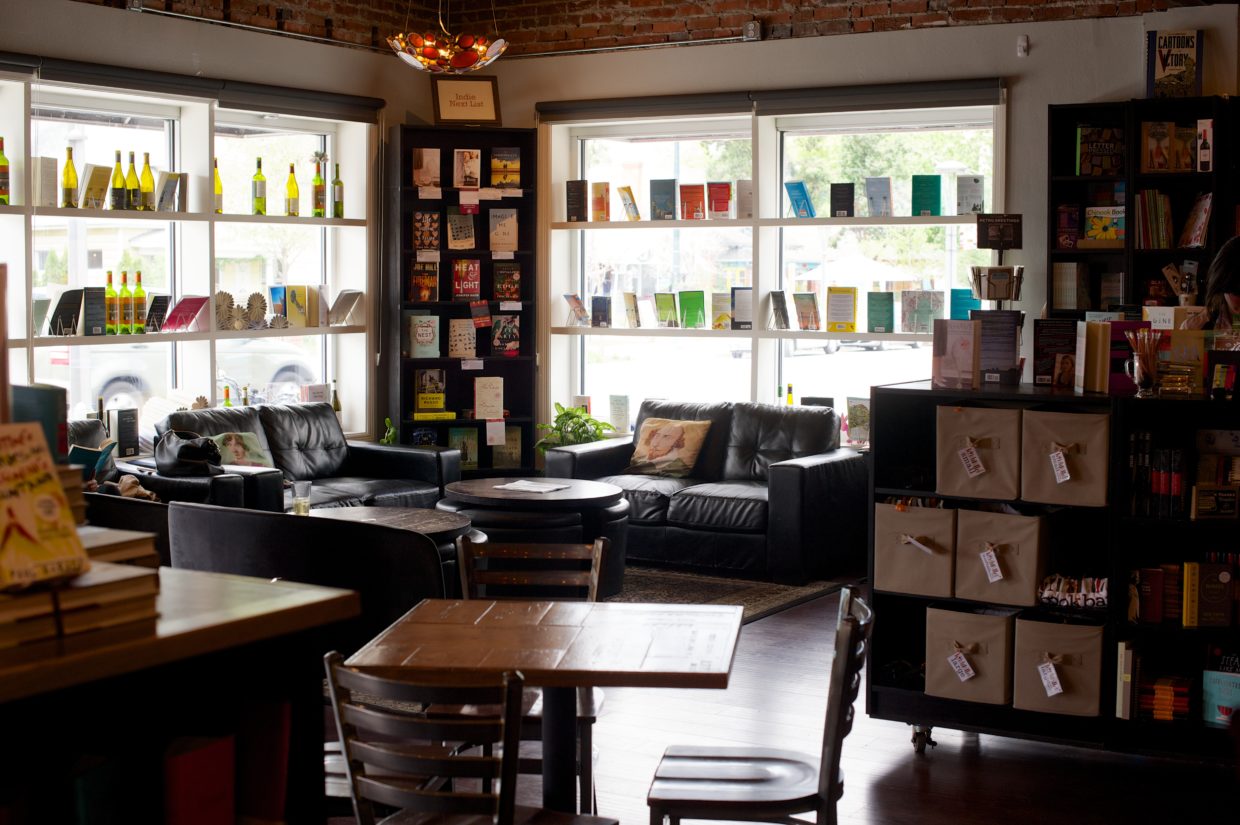 Tell us about your most memorable author event.

We have done so many amazing events but my personal favorite was when my uncle did a poetry reading at my store. He has always been a huge influence on my life and, probably, one of the biggest inspirations for opening a bookstore. He is a poet at UC Berkeley and was on a book tour. Naturally, he stopped at my store for our First Saturday Poetry Series. I did his introduction, he read one of the poems I wrote when I was eight years old (that I had completely forgotten about). Life, at that moment had come full circle.

What's your message to Amazon (and Amazon customers)?

The nicest thing I can say is that when you shop at Amazon, you are not only giving your hard-earned dollars to the richest man in the world, you are also helping to create mediocrity. That is not to say that there are only mediocre books on Amazon, but imagine for a moment a world in which all most of us know are the Amazon top 100 best sellers. We would miss out on so many voices, so much great literature waiting to be discovered, so many story times, so many small and indie presses, and so many community spaces. Every dollar you give to Amazon makes a very dull literary world more likely.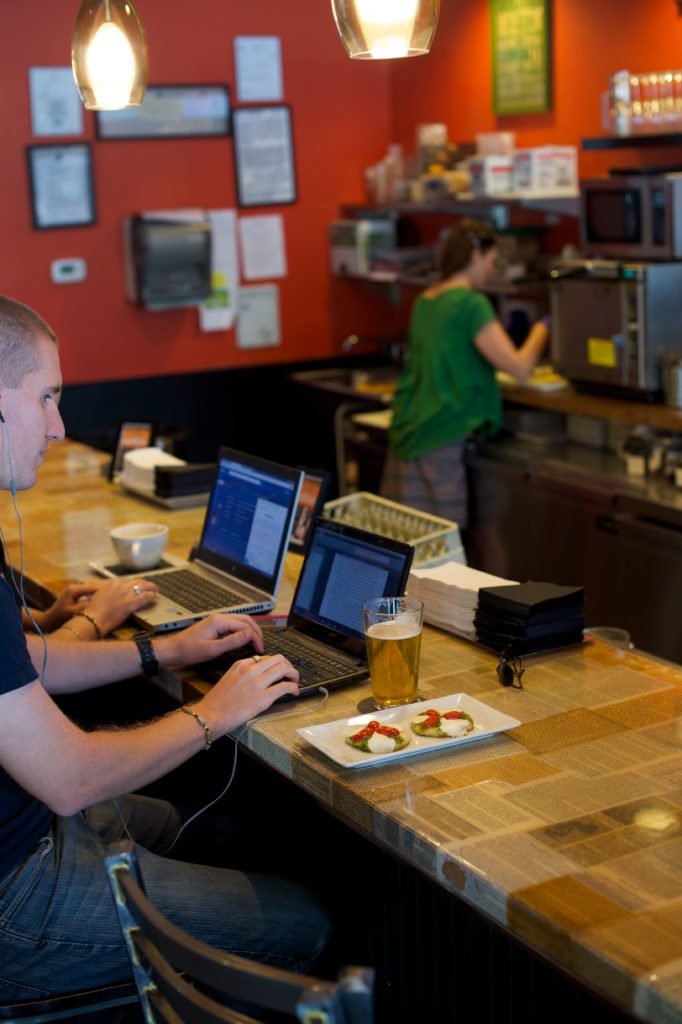 How do you use the bookstore to build community?

By creating spaces for people to gather and encouraging lingering. We have several spaces throughout the store that we reserve for book clubs and meetings. We reserve space for up to two hours free of charge with no requirements to purchase anything. Of course we prefer that you spend money with us but it is our job to provide the most enticing books, food and drink so that it would be hard not to.
We also offer free wifi and charging outlets throughout the store. We obviously like the printed page but someone prefers to read an e-book, work somewhere outside their home, or write the next great American novel in our store, we definitely encourage that!
We also host at least one event per day. Whether it is story time for children, our own book clubs or an author event, we are always coming up with ways to bring the community together in fun literary ways.
Have you felt any shift in what it means to be a bookseller under the Trump administration?
I feel like it is good business sense to be as a-political as possible, especially for a bookstore. We want everyone to read no matter who you are, what your background may be, or what you choose to believe. However, the Trump administration has made it increasingly difficult to remain quiet and neutral as an independent bookseller (see above about my favorite display). When our free speech and freedom of press is threatened, the booksellers will be among the loudest voices of opposition.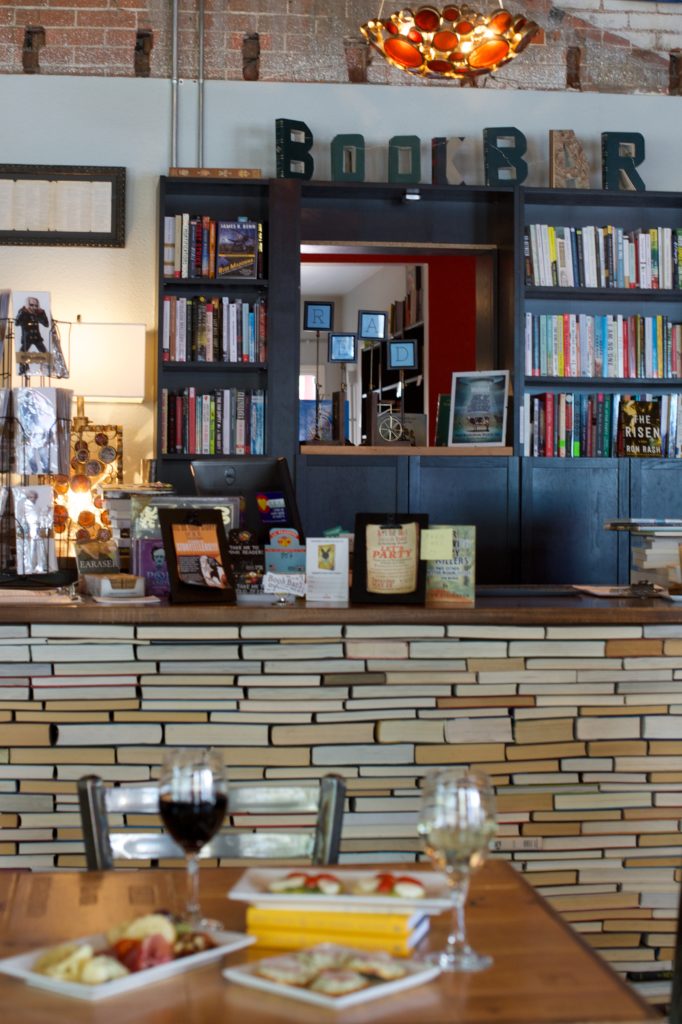 What's a children's book that made you cry?
I'm really not much of a crier but one recent night, after receiving Amy Krouse Rosenthal's Dear Girl, I had to close my office door. I have a young daughter who I want to protect forever. That combined with the author's recent death just broke me.

What's a bestseller that could only be big in your town?

We have sold so many copies of North Side Story by Phil Goodstein. He is a local historian, prolific writer, and very colorful storyteller. He seems to write a new book about some aspect of Denver history nearly every year and then makes his rounds of bookstore talks. His talks always draw a crowd. Being in North Denver, this particular title sells about as fast as he can bring them in.


Shelf Talkers
Written by the Bookbar Staff and Community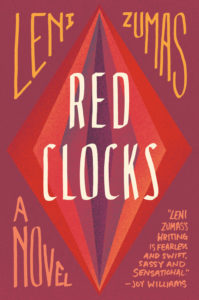 Leni Zumas, Red Clocks
A near-future dystopia where things for women are even harder. Zumas weaves together the stories of four women affected by the new policies.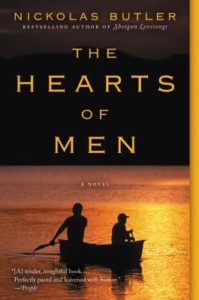 Nickolas Butler, The Hearts of Men
I am obsessed with how Butler built this story around one heart-breaking character and the two generations of women surrounding him. Brutality. Courage. It's all here. John Irving fans: be excited.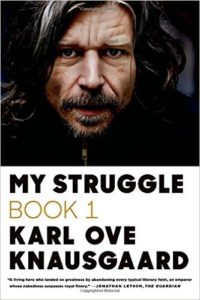 Karl Ove Knausguard, My Struggle
Strikingly honest and compelling. I've never ready anything quite like it. Warning: addictive.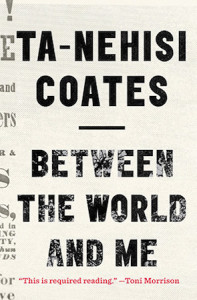 Ta-Nehisi Coates, Between the World and Me
A beautiful rendering of the relationship between a father and son and their complicated relationship with the country they live in.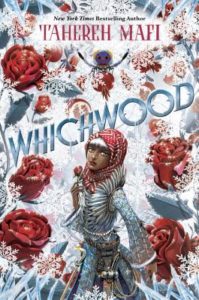 Tahereh Mafi, Whichwood
OMGoodness what a wonderfully beautiful story. And Zombies! Wild! Fantastic! Brilliant!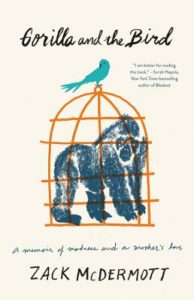 Zack McDermott, Gorilla and the Bird: A Memoir of Madness and a Mother's Love
This book will make you cry so hard you'll lose your contacts and laugh so hard you'll pass gas!!!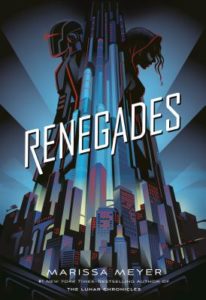 Marissa Meyer, Renegades
Holy Cow! The Watchman for kids. SO GOOD!! The super powers in this book are so rad.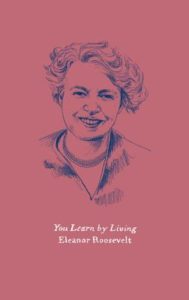 Eleanor Roosevelt, You Learn by Living
Eleanor Roosevelt: The Original Woke BAE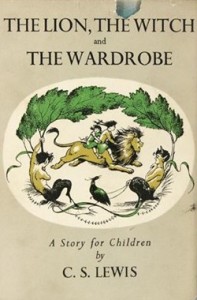 C.S. Lewis, The Lion, The Witch, and the Wardrobe
I like the wonder and adventure. You can't help but get lost in this tale.
---