Indies Recommend: Skylight Books
10 Small Press Titles You Should Read Right Now
As the nation's only non-profit distributor, Small Press Distribution is dedicated to getting small press literature to the people who want to read it. As such, we're grateful to our main customers—indie bookstores—the outward-facing purveyors who present our books to the public with flair and aplomb. To celebrate the great individuality of our favorite indie stores across the country, SPD's asked a few of them to shine a monthly spotlight on their ten all-time favorite SPD-distributed titles. This month, we're excited to host Los Angeles bookstore Skylight Books. 
Skylight Books has been part of literary Los Angeles for the last twenty years. Our strengths lean towards literary fiction, regional history, current events, and the arts. We host a full schedule of author events, have a cat, a tree in the middle of the store, and, of course, skylights to let in the golden California light.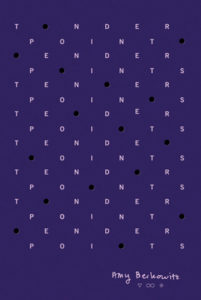 Amy Berkowitz, Tender Points
(Timeless, Infinite Light, 2015)
This exercise in self-awareness and collective awareness struck me hard. Tender Points is an offering—Amy lays down her real body experience, sheds a tear and a light on a life of pain, that many-layered thing. These essays give a deep sharp breath to a voice that we cannot ignore, deny, systematize, dismiss or suppress, even if their speaker can't always get out of bed.
–Jenn Witte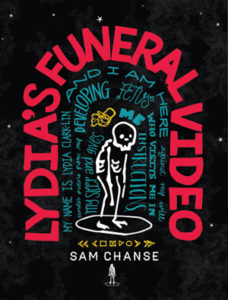 Sam Chanse, Lydia's Funeral Video
(Kaya Press, 2015)
 It's a one-woman show, described as apocalyptic satire about abortion, shooting a funeral video, and comedy, all taking place within 28 days—a perfect menstrual cycle. A dark,funny, bold approach to all kinds of intersectionality.
–Kelsey Nolan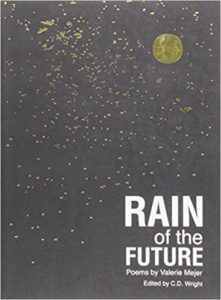 Valerie Mejer, Rain of the Future
(Action Books, 2014)
My favorite poetry collections create worlds and logics unto themselves. Mejer's book travels in worlds of grief, decomposition, and growth. Strange shades of light. A gauzy near-reality. Its presentation as an English-Spanish parallel text creates an exciting complementary lyricism.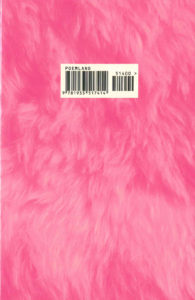 Chelsey Minnis, Poemland
(Fence, 2009)
Books don't make me laugh very often. This book makes me laugh. To feel some heavy things very acutely in that space, as well—that's a special book I think.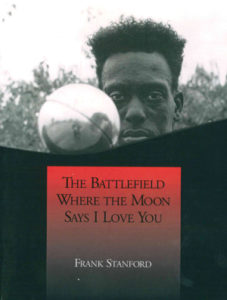 Frank Stanford, Battlefield Where the Moon Says I Love You
(Lost Roads Publishers, 2000)
The hungriest book I've read. I'm sometimes shocked that reading this wasn't a dream.
–John Rossiter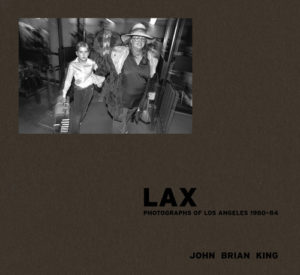 John Brian King, LAX: Photographs of Los Angeles 1980-84
(Spurl Editions, 2015)
Little has changed in the last thirty-five plus years: LAX remains an awful, awful airport to spend time at. In the early eighties John Brian King's lens documented this hotbed of anxiety and frustration, providing a portrait of just how much it sucked to arrive in L.A. by air a generation ago, and contextualizing that, while it still sucks now, at least it's traditional.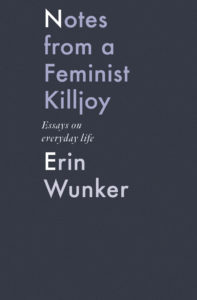 Erin Wunker, Notes from a Feminist Killjoy: Essays on Everyday Life
(BookThug, 2016)
The longstanding worldwide tradition stifling the thoughts and voices of women is, at best, blasé. An education for all in feminist writing both present and past is essential to the social growth and development of our species. This book is one of many fantastic titles to propagate this effort.
–Clark Allen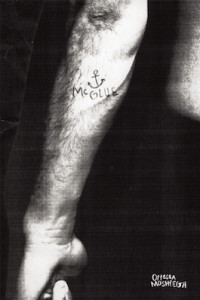 Ottessa Moshfegh, McGlue
(Fence Books, 2014)
McGlue comes-to, tied up on a boat and having possibly committed a crime he does not remember. The language rolls and pitches perfectly—I felt as messed up as the drunken sailor in this short novel.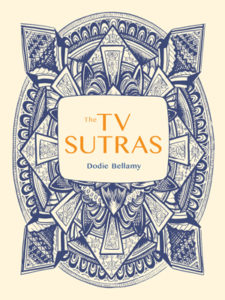 Dodie Bellamy, The TV Sutras
(Ugly Duckling Presse, 2014)
All of Dodie's books affect me, and this one gets inside my body like sunrise meditation or a delicious veggie sprouted rice bowl. These sutras, received from the glow of the television set, coupled with Bellamy's honesty and rhythms, make my chemicals flood and flow.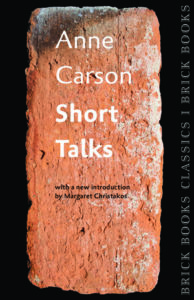 Anne Carson, Short Talks
(Brick Books, 2015)
I like Anne Carson's poems. I really like how she plays not just with poetic form but even with structure of a "book" (see: Nox and Float). I saw her read at Temple in a cemetery and it was like going to a rock concert. This early collection speaks to me with its prose stylings and cultural references.
–Steven Salardino
---