Today marks 21 years since the death of Edward Gorey, known for his playfully macabre illustrated books. His crosshatched drawings warped Edwardian settings into worlds so distinctive they're now described as "Goreyesque"—and today, we're celebrating how he carried his heightened aesthetic off the page into his personal style.
Gorey favored huge fur coats paired with jeans, sweaters, sneakers, and ever-present small gold hoops in each ear. His constantly-donned coats earned him a 1978 write-up in the New York Times titled "Portrait of the Artist as a Furry Creature." (Gorey eventually auctioned off his coat collection and donated the money to PETA.)
A 1992 New Yorker profile described Gorey thus: "Beneath a baldish head and trifocals he wears a thick cloud of mustache and a white beard in the profuse, flowing style of a grand British litterateur. His voice is high, nasal and campy. He wears a gold earring in each ear, and heavy rings on his fingers." This description could easily be decoupled from Gorey and attached to one of his illustrated characters.
I mean, look at this fashion plate: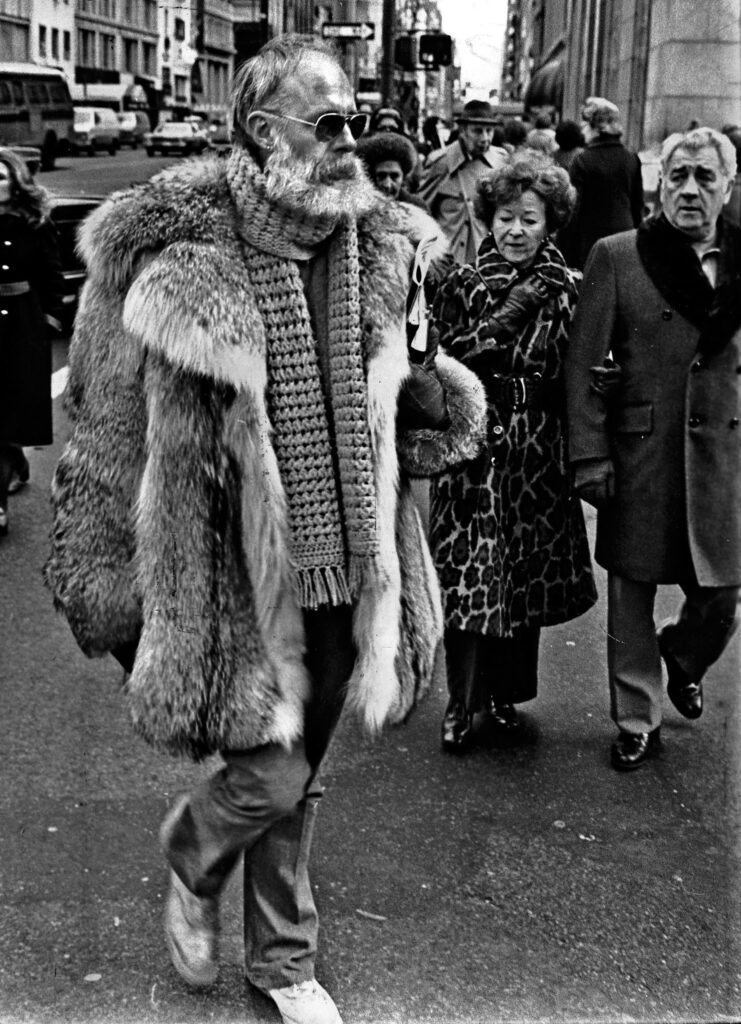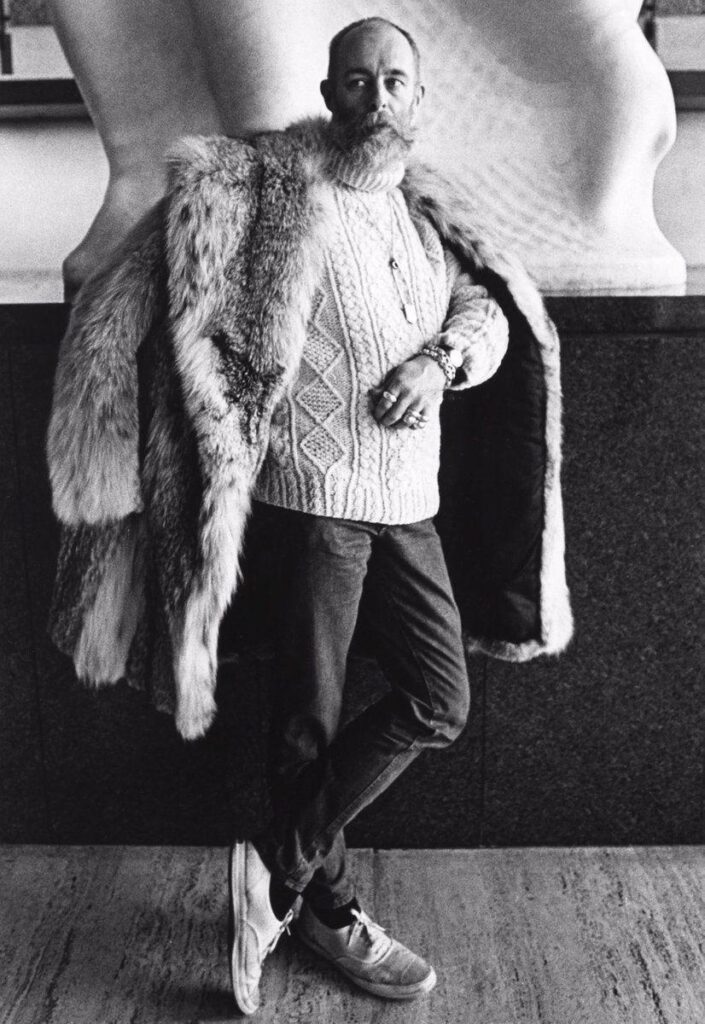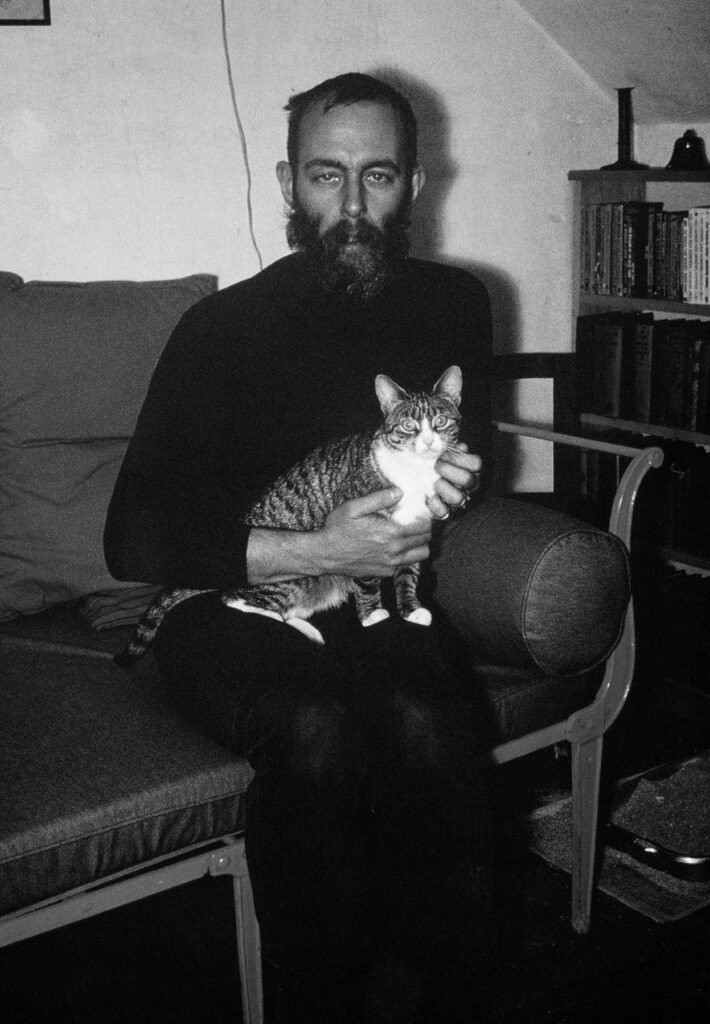 Aside from his illustrations, Gorey only once tried his hand at clothing design for others: designing the costumes, as well as sets, for the 1970s Broadway run of Dracula. Gorey first did the design for producer John Wulp's summer stock production in Nantucket, and wasn't thrilled by his work—said Gorey in an audio interview with Christopher Seufert, "I designed it the only way I could. I could no more design a three-dimensional set than nothing. So I never really liked what I'd done for it. In order to keep myself interested, I just put bats wherever I could."
When the show headed to Broadway and became a hit, Gorey was "jaundiced about the whole thing . . . I don't know what everybody saw in it exactly, [but] I'm incredibly grateful to it of course because it made me more money than anything I ever did." He was similarly unimpressed by his Tony Award for Best Costume Design: "Giving me a Tony Award for eight tacky little costumes I felt was almost more of an insult than anything else. The cross I have to bear . . ."
Though Gorey was "only too conscious of not being a real set designer or real costume designer or a real anything," his style has influenced a new generation of dressers, creatives and designers. Said designer Anna Sui to The New York Times, "My big attraction to Edward Gorey is that he picked up on all these cultures and was inspired by them but kind of spun them in his own brain and made his own world." So, put aside your fear of overdressing and don that faux fur. It's what Gorey would do.