They say that in this world nothing can be said to be certain—except death and taxes. Well, it's Tax Day, friends! No, don't have a heart attack. They pushed it back this year. (They did, right? I won't go like Capone?!) Still, those evil forms are going to come for you eventually. Much like death. But, hey, while you're putting off doing your taxes again, why not read this list of fictional deaths set in stone? These are books in which Chekhov's gun is felt in the room. Hell, these are books in which Chekhov's gun has already gone off. They are their own kind of comfort. These are the stories that read the way we live. We know the characters' lives are fleeting, but how is it that always come to care about them anyway? We know how it's going to end, but what's the stuff in the middle?
*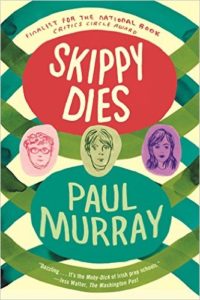 Skippy in Skippy Dies
Spoiler alert! Skippy dies. And what a way to go: a donut-eating contest in the opening scene. The rest of Paul Murray's book is both an exploration of Skippy's life leading up to this point and a look at the many lives that he leaves behind. The novel is a real balancing act between tragedy and delightful comedy, much like life.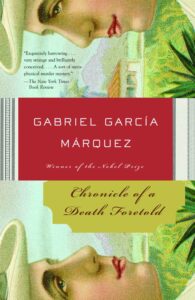 Santiago Nasar in Chronicle of a Death Foretold
In one of the most masterful feats of nonlinear storytelling, Gabriel García Márquez's novel circles around the death of Santiago Nasar like water down a drain. Told with the authoritative tone of a journalist, this story begins on the morning of the man's death. Here's what we know: on the night of Angela Vicario's wedding, it was revealed that she was not a virgin. She was beaten until she uttered a name: Santiago Nasar. And so his death was written! Outraged, intent on avenging the family honor, her twin brothers set out to murder the man who brought shame on their family. That feeling of inevitable dread is palpable. The walls close in! The snake squeezes its prey!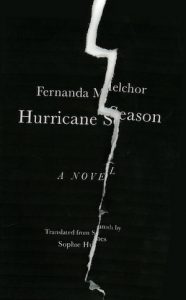 The Witch in Hurricane Season
Fernanda Melchor's  novel begins with a group of children finding the body of a witch. (Haunting!) This discovery throws the small town into an investigation of the brutal murder, and what we find here is a whirlwind of magical realism, family secrets, myth-making, and a litany of the brutalities people are capable of inflicting on one another.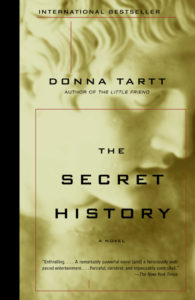 Bunny in The Secret History
"The snow in the mountains was melting and Bunny had been dead for several weeks before we came to understand the gravity of our situation." So begins the prologue of Donna Tartt's cult classic. In one sentence, one stroke, we meet Bunny and then he is cruelly taken away. The Secret History is often described not as a whodunit but as a whydunit: how did these college students end up in this gruesome situation? The rest of the novel picks up months prior to that opening line, but you, dear reader, know that everything that happens is rushing towards that single point.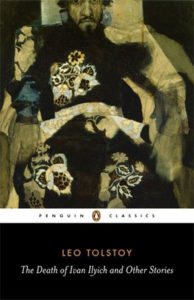 Ivan Ilyich in The Death of Ivan Ilyich
It's right there in the title. Ivan Ilyich is going to die. And he's quite preoccupied with that. After he suffers a fall while hanging curtains (after he's lived a life climbing up the social ladder; hmm), he feels a persistent pain in his side. For the whole novella, he worries over what's revealed to be a terminal condition, but he mostly frets over the unfairness of it all. He's lived his life right! Hasn't he? [Insert wrong-answer-on-a-game-show-sound here.] As he's confronted with his own mortality, he comes to herald the genuine compassion of his servant. Isn't that how it always goes? One man's death is another man's new moral philosophy.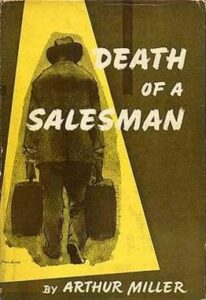 Willy Loman in Death of a Salesman
Okay, yes, this one is a play but it's infinitely worth mentioning! Willy Loman has lived a quiet life as a traveling salesman but worries about the financial future of his family. Flashing between the present day and the memories of his childhood, Willy Loman decides it will be best for his family if he ends his life so they can collect the insurance. Maybe that's three things you can always count on: death, taxes, and the failure of the American Dream.