Important: 50 Literary Cameos in 90s Movies
Or, An Elaborate Excuse to Revisit 10 Things I Hate About You
I don't know about you, but whenever I see a character on screen reading a book, I squint and peer and rewind and pause and google until I have figured out what book, exactly, they are reading. Sure, it's probably not important to the plot (though sometimes it is), but I can't help it: I want to know. I'm nosy like that.
So, what do people read in movies? Lots of things, of course. To narrow it down for this list, I decided to look at only a small segment of the fictional reading public: those reading their books in 90s movies. After all, as you well know, the best category of movie is the 90s movie. Don't @ me. Just enjoy the stroll down literary and cinematic memory lane below. (My thanks to Cinematic Literature, People Reading in Movies, Fictional Characters Reading Books, who have already done a lot of the legwork on the internet, and also to the freakish, encyclopedic mind of Dan Sheehan, who suggested most of these.) [Ed. note: Dan is an actual genius at this one very specific thing.]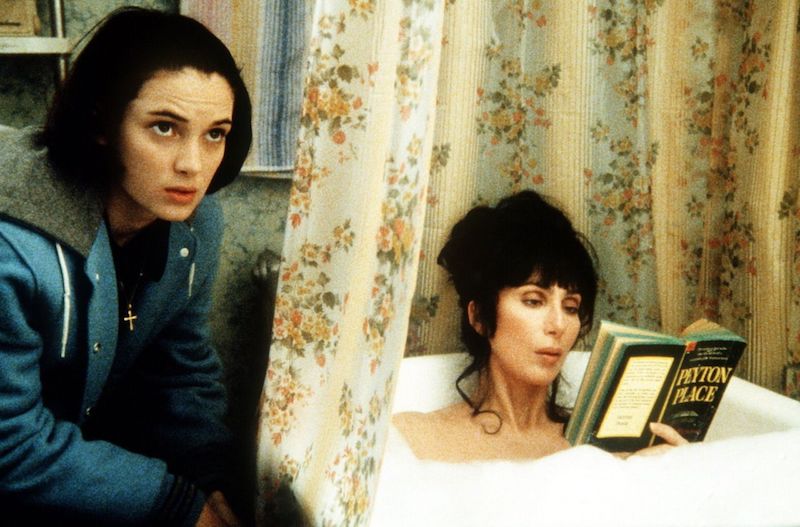 Cher (aka Mrs. Flax) reading Grace Metalious's Peyton Place in all-time classic Mermaids (Richard Benjamin, 1990). Charlotte also reads Lives of the Saints, for what it's worth.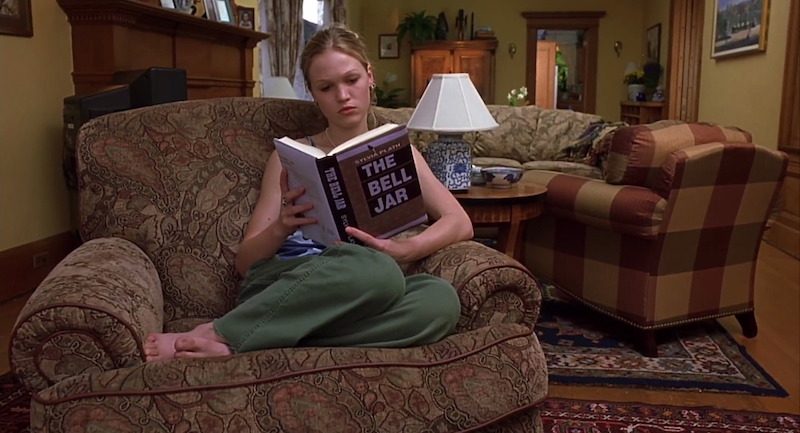 My favorite 90s film and yours is obviously 10 Things I Hate About You (Gil Junger, 1999), which features Sylvia Plath's The Bell Jar . . .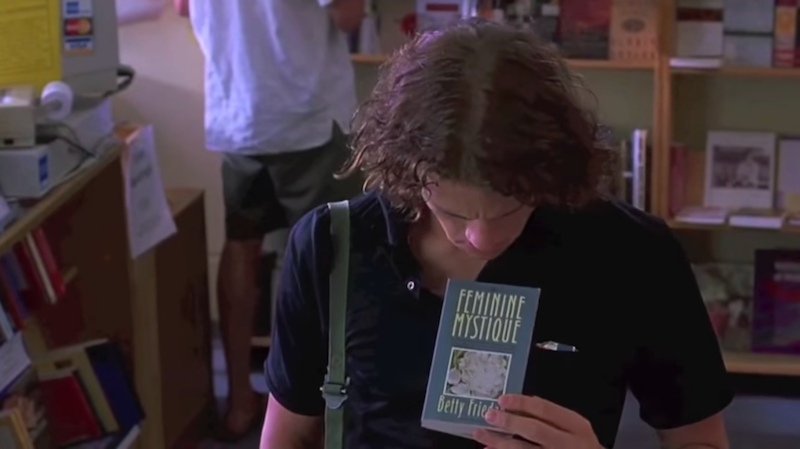 . . . and Betty Friedan's The Feminine Mystique, which, who knew, is a highly effective flirting tool. And that's even besides all the Shakespearean rapping.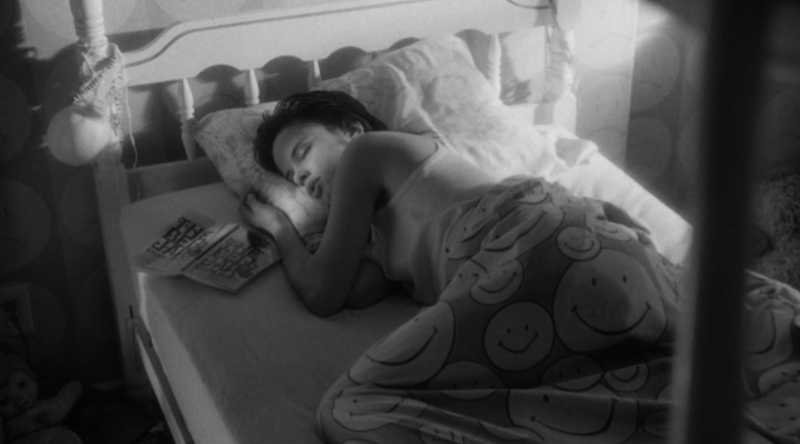 A well-read copy of The Bell Jar can also be found in Natural Born Killers (Oliver Stone, 1994).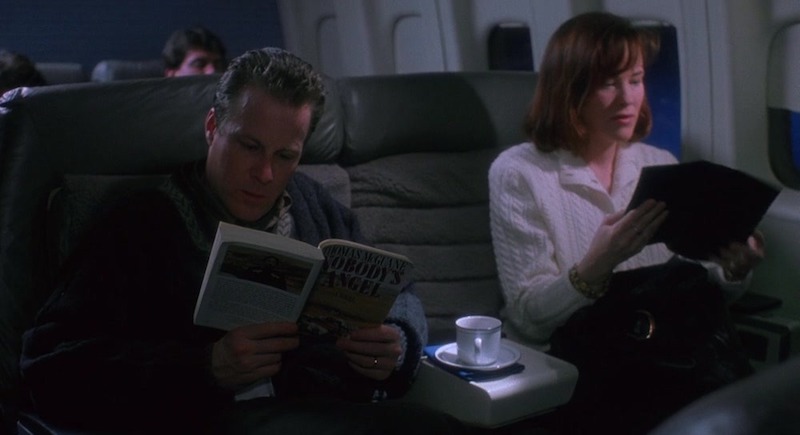 Witness John Heard, who plays the father in Home Alone (Chris Columbus, 1990), reading Thomas McGuane's Nobody's Angel on the plane to Paris. Fun fact: John Heard and Thomas McGuane were both once married to actress Margot Kidder (though in Heard's case, it was only for six days.)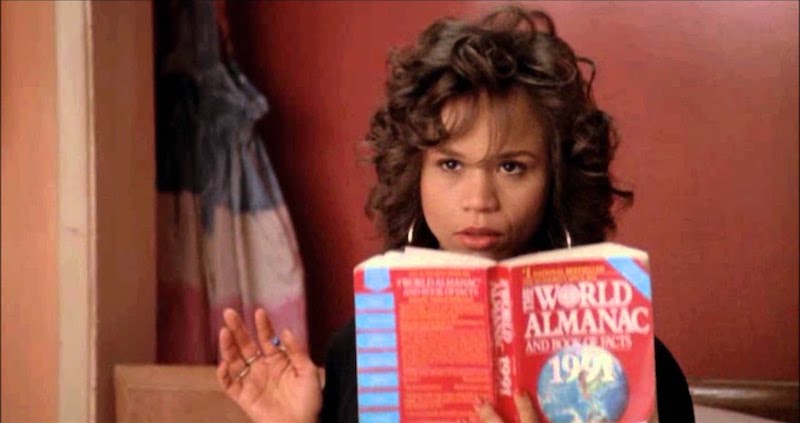 Gloria reads the World Almanac in White Men Can't Jump (Ron Shelton, 1992)—the only proven way to win on Jeopardy!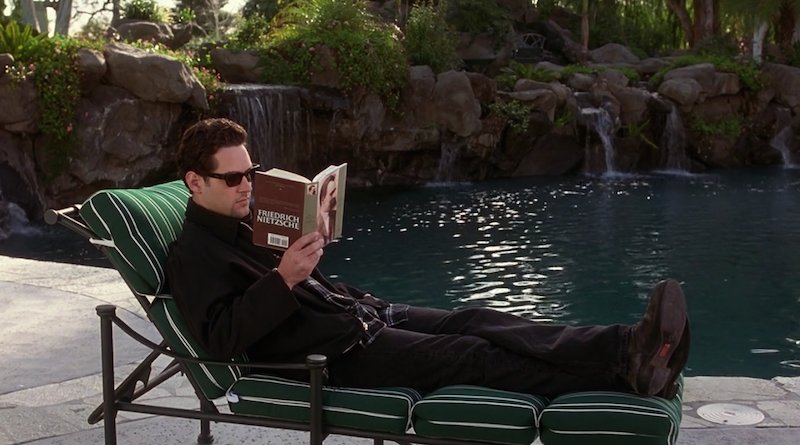 Paul Rudd as Josh reading some Friedrich Nietzsche by the pool in Clueless (Amy Heckerling, 1995). You know, as you do.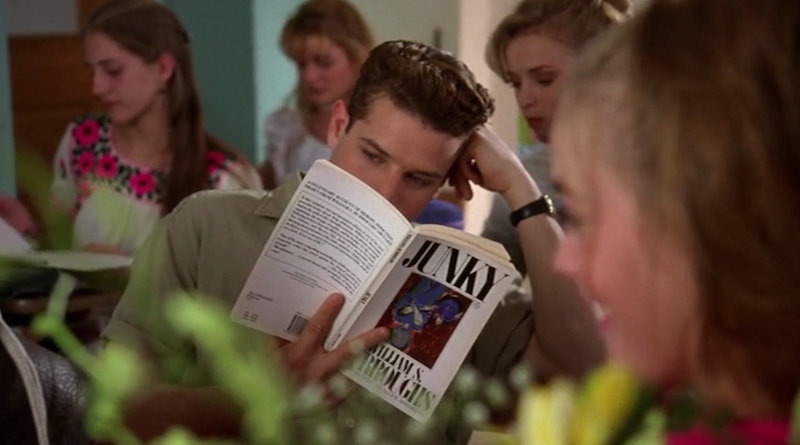 Also in Clueless: Christian Stovitz ready William S. Burroughs's Junky. Hint, hint, Cher.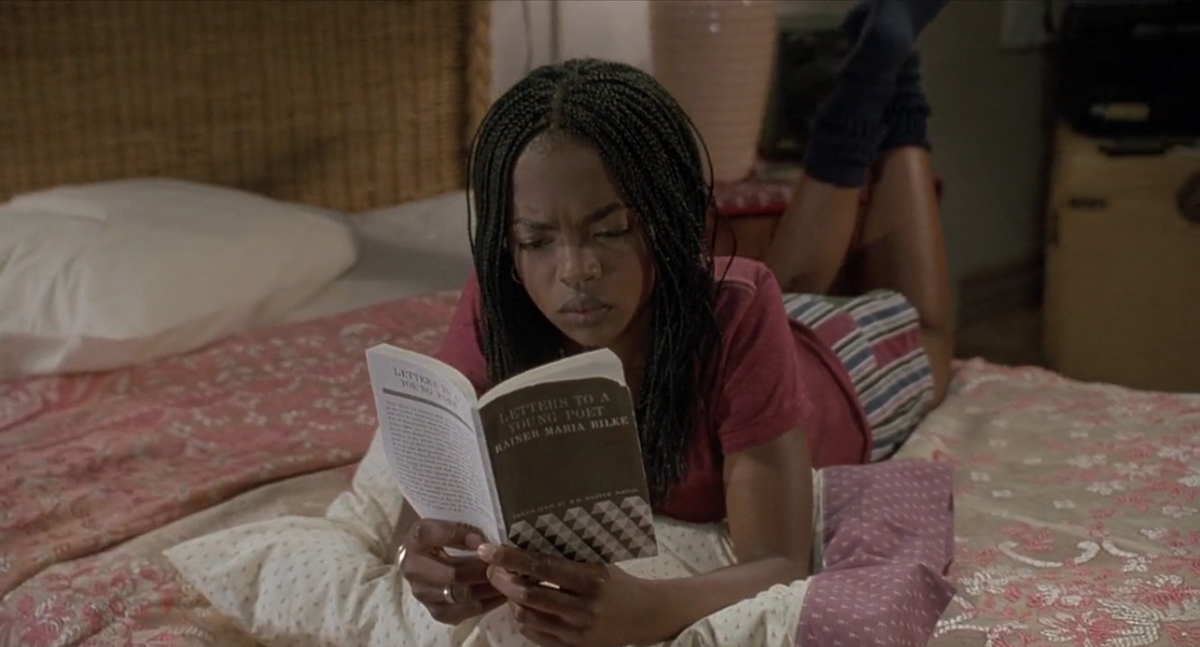 Why yes, that is Lauryn Hill reading Rilke in Sister Act 2 (Bill Duke, 1993). And it comes complete with some pretty damn good advice from Whoopi: "Rainer Maria Rilke. He's a fabulous writer. A fellow used to write to him and say, 'I want to be a writer. Please read my stuff.' And Rilke says to this guy: 'Don't ask me about being a writer. If when you wake up in the morning you can think of nothing but writing . . . then you're a writer.'"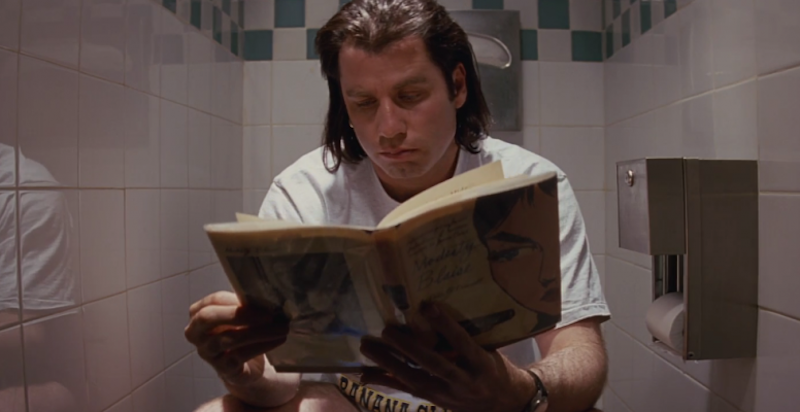 Vincent Vega reading Modesty Blaise on the toilet in Pulp Fiction (Quentin Tarantino, 1994), right before the end.
---