I'm Forever in Debt to Paris: Finding Peace at Brasserie Lipp
Georgette Moger Navigates the Loss of Her Husband in a City They Loved
Drawings of Brasserie Lipp by John Donohue
My late husband was a man named Sasha Petraske. He started a New York bar called Milk & Honey, which kind of put craft cocktails on the map. He passed away when he was about one chapter into a book he was working on. As a writer myself, I took on the project because, you know, that's what you do for someone you love. You finish their sentences for them. Phaidon published the book, Regarding Cocktails, and it's now in four languages, including French.
Right after I submitted the manuscript, I was debating whether I wanted to stay in New York or move to French Polynesia. I wanted to do something extreme. I settled on LA, but only stayed for two years. LA just never felt right. Paris was always my second-favorite city next to New York, but I didn't really want to transfer my grief to the Paris that I loved—running away to Paris at any random moment held so much more appeal. There was a point when I was going there once a month, or every other month.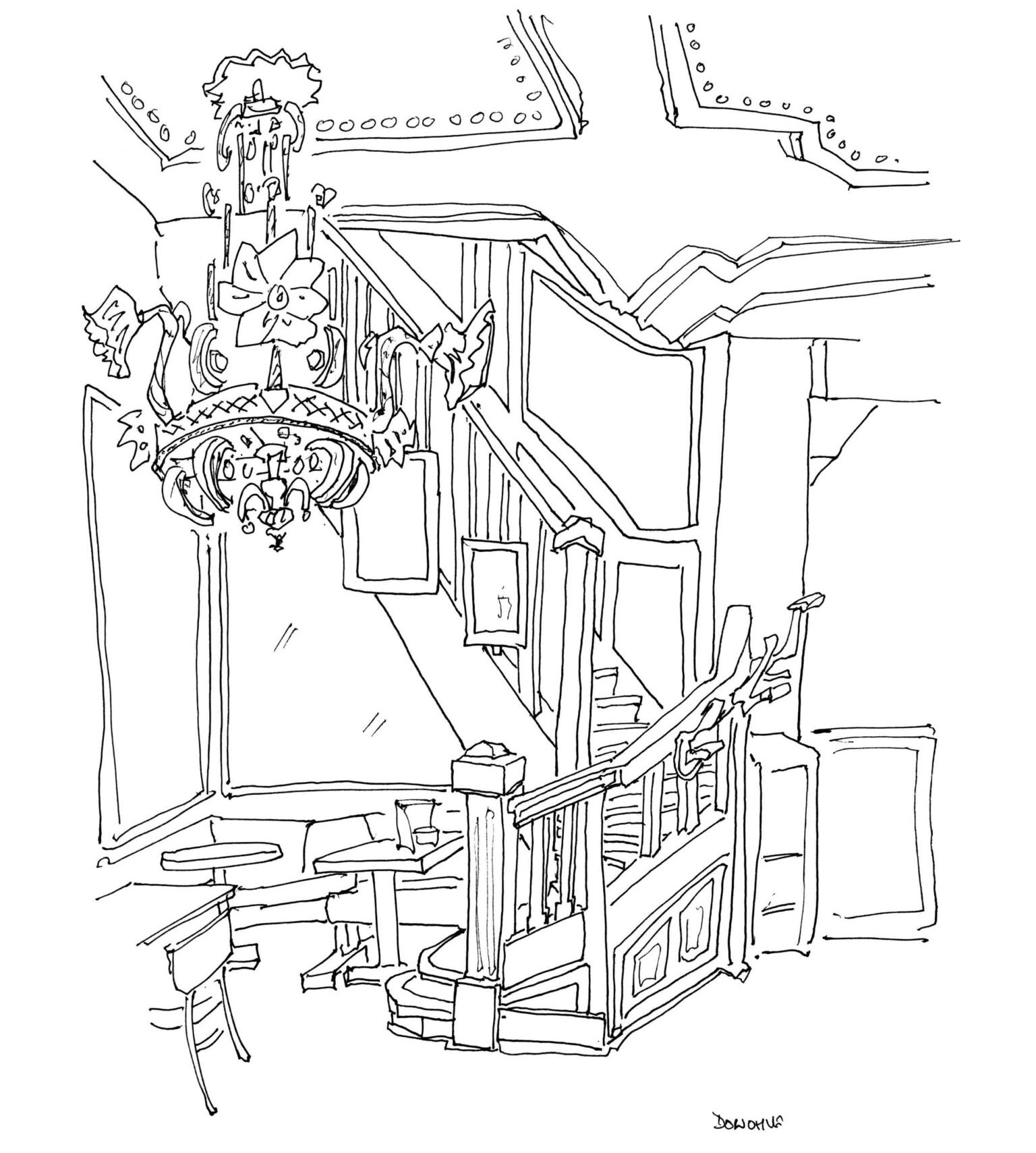 The book ended up in my favorite bookstore in Paris in the Marais, La Belle Hortense. It's a bookstore/wine bar/restaurant and really beloved by the most colorful local characters. Everyone perched at the bar is a writer, an artist, a muse, or a philosopher. It really feels like the way Paris used to be, and the way, of course, Brasserie Lipp used to be, or any of those places where the existentialists used to meet for their apricot cocktails.
I became very good friends with a man behind the bar at La Belle Hortense, Emmanuel de Salm. It became so that every time I went to Paris, Emmanuel and I were always picnicking on the Seine or having comfort meals at different restaurants.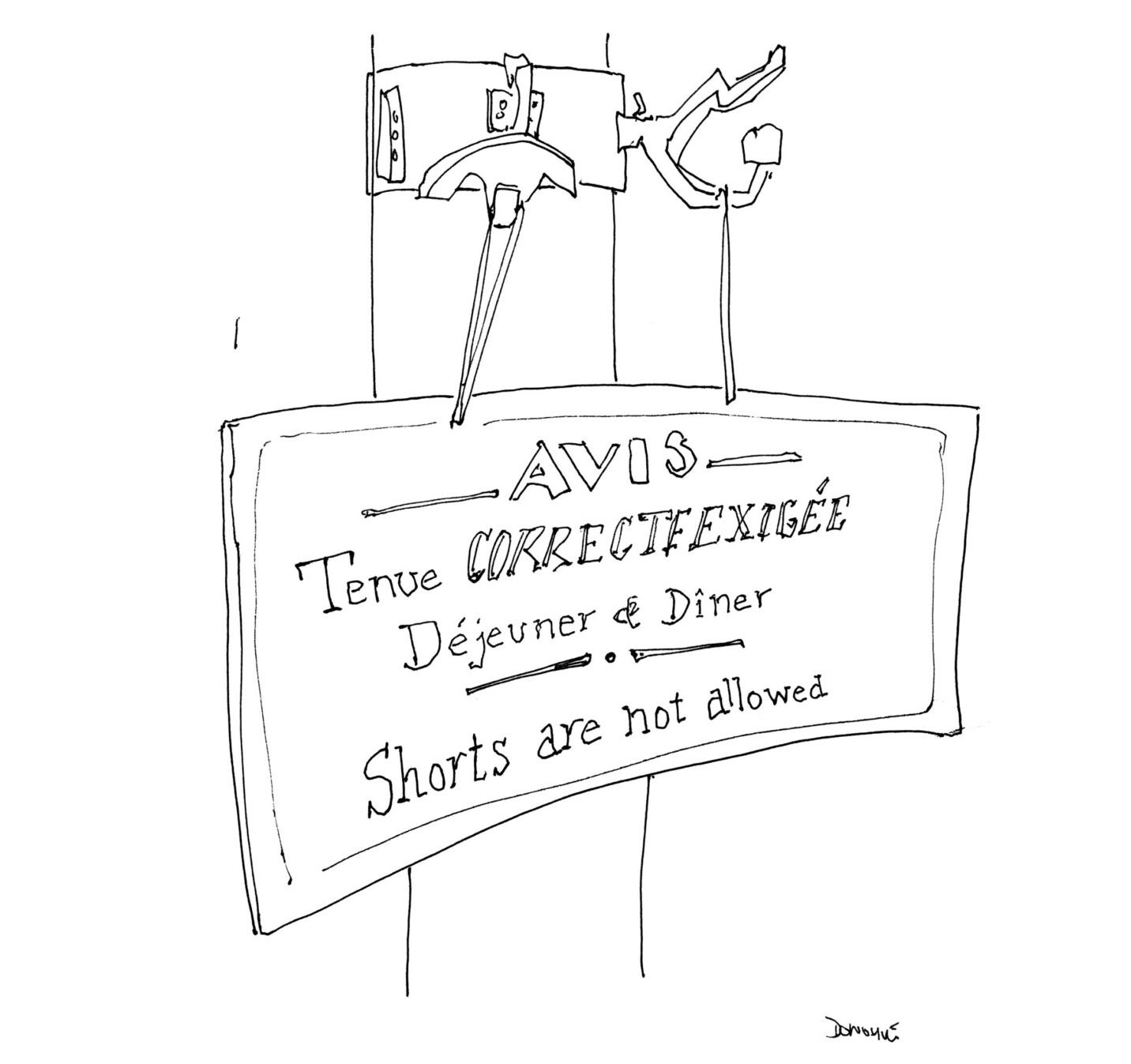 A while ago, a friend and writing colleague of mine from the New York Times was turning 50. I thought, what better reason to come out to Paris than to celebrate his landmark birthday? Before the festivities, I met my friend Emmanuel at Brasserie Lipp and we had a lovely meal there with escargot and perfectly paired wine. It just felt so comforting. I love how everyone in the past has their own table there, kind of like how we have in New York at the 21 Club. We sat next to where Simone de Beauvoir used to write, beneath the beautiful bird painting on the ceiling. It was a lovely experience. I had never actually dined there, but I'd always wanted to.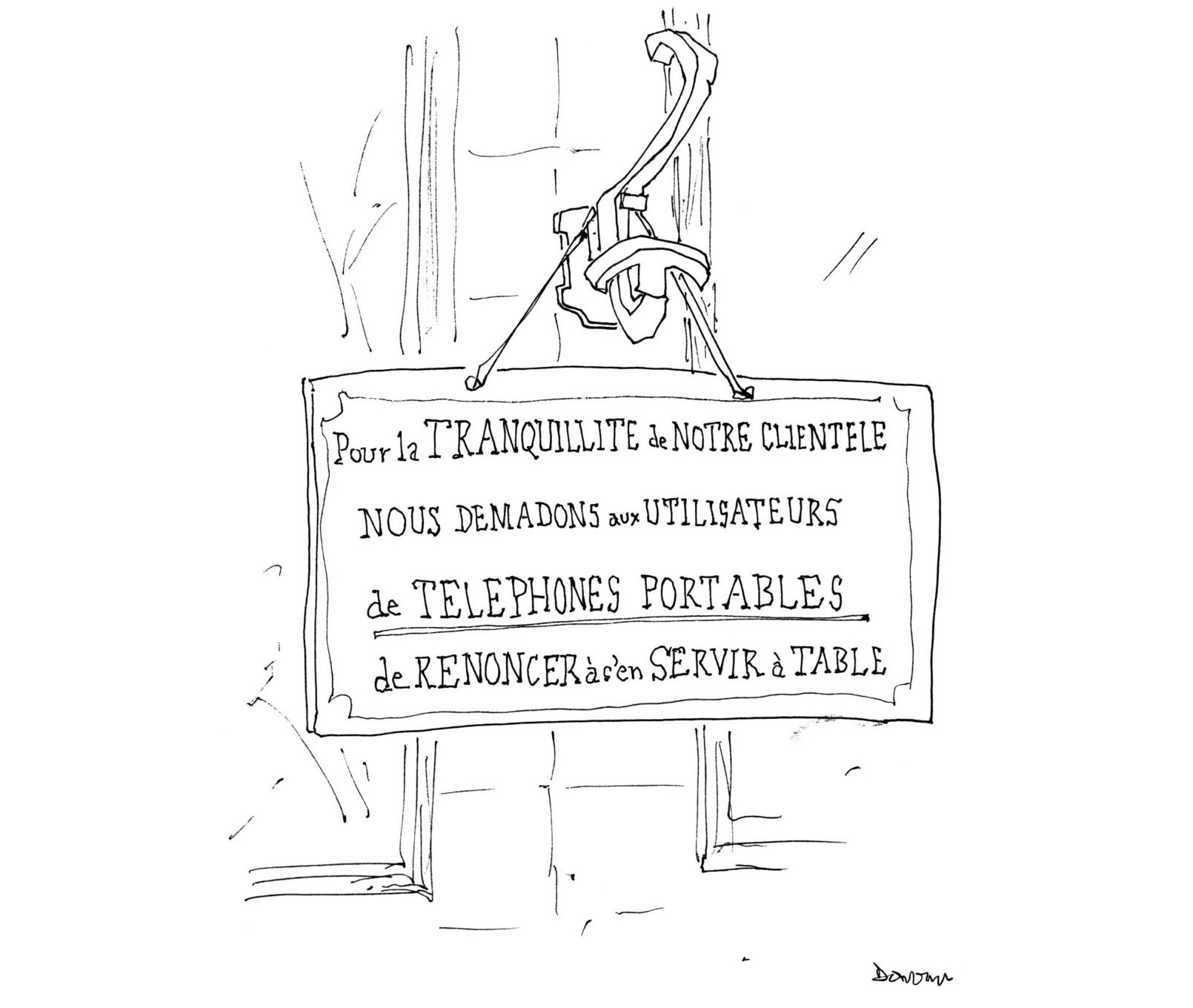 And the service was so warm and congenial. The waiters in their oxfords and bow ties carrying themselves with such grace—it's just such classic French service. You really feel like you stepped into a portal of time. It's so crazy that Emmanuel and I had never experienced Lipp. We always had gone to Café de Flore and Deux Magots, which are also in that triangle of where the existentialists used to go. But I would say Brasserie Lipp has something so intimate about it, more so than the other two. I could easily see myself whiling away the afternoon working on my next book and meeting up with my friends there as well.
I moved back to New York from Los Angeles in April of 2019. Since then I haven't been jumping on planes to Paris as much because I don't really need to. I feel more settled. New York was just a very hard place for me to be after my husband passed away. They say you can't run away, but you definitely can. I've always felt that if you can't change your history, you can change your geography for a time. I'm forever in debt to Paris for helping with the healing process. There is something about the city. It embraces a young widow, saying, "Tell me a love story and let's share some wine."
–Georgette Moger
_________________________________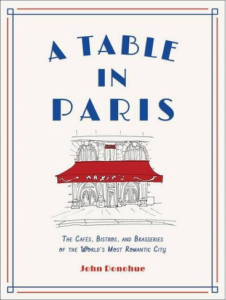 Excerpt from A TABLE IN PARIS © 2021 John Donohue, courtesy of Georgette Moger. Illustrations © 2021 John Donohue.
More about All the Restaurants.
---