Are you a) a noted Tom Clancy stan? Or perhaps you b) just like fine waterfront properties and nice desks and living on the water?
Either way, assuming you are also c) a millionaire, you're in luck: Peregrine Cliff, the 17,178-square-foot home of the late Clancy, who died in 2013, is for sale. The house is situated on 537 gated acres in the Chesapeake Bay, with "a mile of water frontage." Built in 1989, it is reportedly one of the largest homes listed for sale in Maryland.
The property features an underground gun range, so its next owner can easily cosplay their favorite Tom Clancy novels. (But please, stay down there.) On the flip side, it also has a gorgeous office with vaulted wooden ceilings, a built-in petrified wood writing desk, and built-in bookshelves with attached sliding ladders so you can fulfill all your Beauty and the Beast fantasies. Cue drooling: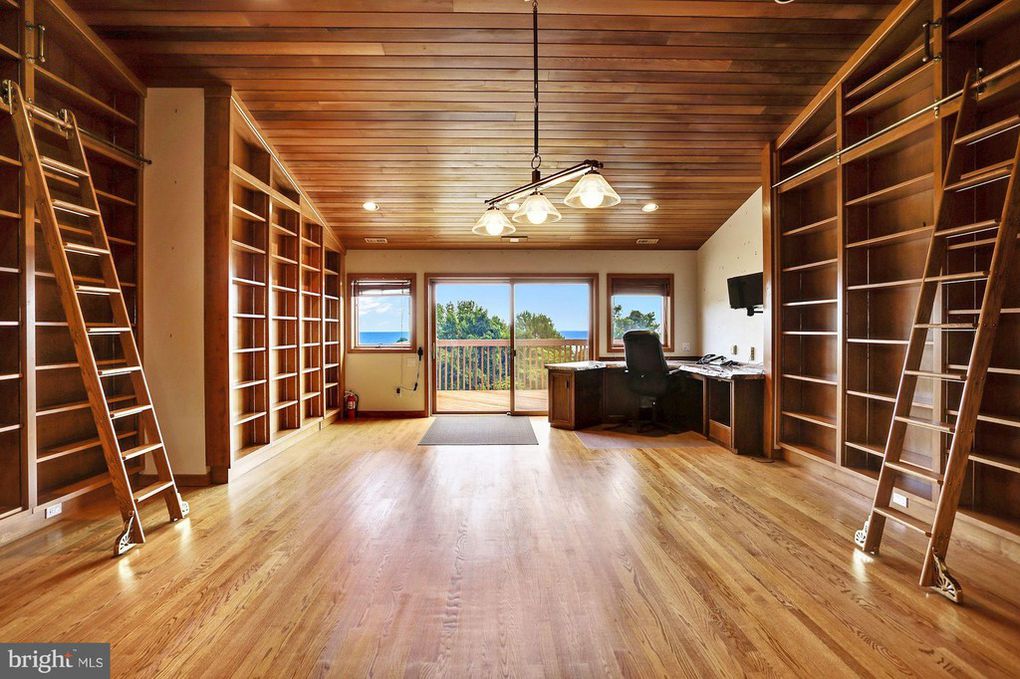 The next owner of Peregrine Cliff will also preside over "a security office, chef's kitchen, fitness center, numerous decks, a three level elevator, two four-car garages, a three-bedroom guest house, a 1000 square foot play house adjacent to the tennis courts, sports fields, a private beach and hundreds of acres of wooded seclusion." Among other things!
See more photos here. And hey, the property has been on the market for almost a year, so maybe they'll come down a little on the price—or maybe just throw in a bunch of books.
[via Patch]