How Women Experience Beauty: A Reading List
From Chimamanda Ngozi Adichie to The Book of Judith, Recommendations
from Sofi Oksanen
Beauty hasn't ever been all about looks. Back in the day, noblewomen didn't wear corsets just to look slim and pretty: they were also to maintain an upright posture, reflecting the ladies' high moral standards and self-discipline. Today the corset is considered a symbol of inequality, but little has changed. It has transformed from an item of clothing into a way of conditioning the body: muscles now define a woman's silhouette. Loose flesh and extra pounds are seen as evidence of a person's lack of self-restraint. Celebrities ping back into shape mere weeks after having a baby and are admired for it. Superwoman beats nature without losing her fertility—or her waist. Not even Scarlett O'Hara from Gone with the Wind (1936) could manage that, but I'm sure she wanted to. She knew her appearance could help save her from penury.
Naomi Wolf argues in the Beauty Myth (1990) that the more legal and material hindrances we have broken through, the more heavily the images of female beauty weigh on us. Western beauty standards have spread globally, to all classes, and the more money women have, the more they can spend on achieving beauty. What bothers me is that this pursuit is seen as vain, making women feel guilty. Studies have shown that attractive women are more likely to get hired. There's nothing vain about that goal.
The books I've chosen below aren't about what beauty looks like. We have enough movies and magazines lining up aspirational representations of the female body. What these images cannot tell us is how beauty is experienced, or how it hurts.
BEAUTY IS WHITE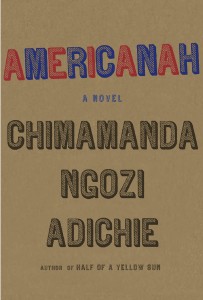 Chimamanda Ngozi Adichie, Americanah (2013)
Tyra Banks had a talk show and in one of the episodes she interviewed little girls of color about hair. The girls were asked to choose the best and worst hair from a row of wigs. They picked the blond wig for the "good" hair. They didn't think about beauty as such, but they were sure they would have more friends and people would like them more if they were fair-haired. Kinky hair was considered the worst, the "bad" hair. Again, they weren't trying to define ideals of beauty, but they were sure people would like them less, and that they would be considered poor or lower-class if they had hair like that. The girls were so young, yet they still perceived hair as a symbol of class, economic status, and—simply—love.
In Americanah, Adichie writes about all of this, and asks important questions. For example, would Barack Obama have been elected president if Michelle hadn't relaxed her hair?
BEAUTY IS A DANGER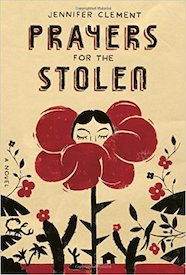 Jennifer Clement, Prayers for the Stolen (2014)
Western girls are taught to be afraid of walking alone after dark, but in the Mexican countryside being a girl is dangerous even in broad daylight. In this world the druglords rule and young women live under constant threat of being kidnapped for their entertainment. When a girl is born, the mother cries out "it's a boy!" to keep the girl safe. Mothers cut their daughters' hair short, dress them as boys, and dig holes in the ground to hide them when they hear the hum of an approaching car. The girls themselves use markers to blacken their teeth to look as ugly as possible. The prettier the daughter, the more desperate the mother. Future prospects for these girls are narrow and education can't offer a path to a better life either—teachers don't dare to come teach at these local schools.
BEAUTY IS GOOD BEHAVIOR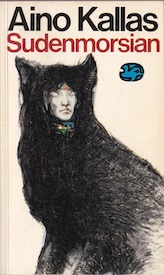 Aino Kallas, The Wolf's Bride (1928)
The Wolf's Bride is set in the 17th century, on an Estonian island called Hiiumaa. Aalo, a forester's young wife, is pretty and tame as lamb during the daytime, but when night falls she cannot resist the call of the wolf pack. The spirit of the forest turns her into a wolf. As a beast, she tastes freedom: from men, and from the social norms and obligations of being a woman.
The narrator of the book is a clerk transcribing this legend of a wife possessed, and he calls the spirit of the forest "Demon." The story is written in archaic Finnish, and the character Aalo's own voice is not represented, which is true to the time. Through use of this literary technique, Kallas found a clever way to demonstrate the way female perspectives were excluded in that era. Her method is unique in Finnish literature and she is a unique author: her main body of work is based on Estonian folklore and its focus is on women's position in the world of men. The book can be read as an allegory of female sexuality, but it also reflects the issues that interested female authors in the 1920s and 1930s, and the rise of the modern woman.
BEAUTY AT WAR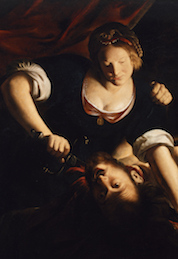 The Book of Judith
The Book of Judith can be read as the first historical novel, but my main interest is in Judith herself. This beautiful young widow saved her people by seducing the warlord Holofernes and slitting his throat. Afterward she led her life as a respected member of her community, on her own.
As a rule, women who use their charms to change the course of a war have had reputation issues. Judith's story is an exception. Martin Luther didn't consider the book fit for his bible, nor did he see Judith as an individual, but rather as a metaphor for the Jewish people. I'm sure this interpretation helped to keep her flag pure and bright. Again, Judith is not the narrator of her own story. We don't hear her voice. We don't know if she chose to live alone because she wanted freedom, or because nobody wanted her after she had slept with the enemy, no matter her motives.
In general the role of a woman during wartime has been either victim or keeper of the hearth. Female soldiers might have been welcomed into battle, but when peace came, they often found themselves tainted in the eyes of society. War wounds aren't becoming to women; the position of hero is reserved for men. Svetlana Alexievich has written about this in War's Unwomanly Face (1965). Worth a read.
BEAUTY DRIVES YOU MAD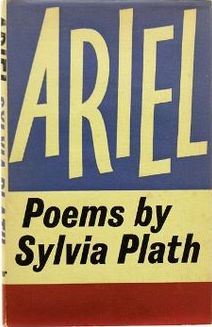 Sylvia Plath, Ariel (1965)
"Perfection is terrible, it cannot have children," Sylvia Plath writes in her poem "The Münich Mannequins." She gets straight to the point: the ideal female shape is too thin to bear children, and yet it's still considered something to strive for. In her poems she writes often about the impossibility of being a good woman, but also about the urge to die, female depression, and self-harming. Statistically women harm themselves more than men. Otherwise flawless women cut themselves and starve themselves to death: they turn their aggression inward, toward themselves, whereas men tend to turn their aggression toward the world. Perhaps it's just politeness. Good girls don't get into fights.
__________________________________
Sofi Oksanen's Norma is available now from Knopf.
---