How Twilight Zone and a Japanese Art Installation Inspired Sequoia Nagamatsu's Novel
In Conversation with Christopher Hermelin on So Many Damn Books
Sequoia Nagamatsu, author of How High We Go in the Dark, steps into the Damn Library Pocket Universe and covers a lot of ground, both real and metaphysical. We get into why most pandemic novels don't focus on pandemics, how he put together some of the more wild chapters, and of course robot dogs. And then he brings out Brenda Peynado's The Rock Eaters, a collection of short stories that takes the figurative and makes it have weight—so of course Sequoia talks on what makes for a successful short story. 
Subscribe and download the episode, wherever you get your podcasts!
What'd you buy?
Christopher: True Biz by Sara Noviç, Little Foxes Took Up Matches by Katya Kazbek

Sequoia: The Cat Who Saved Books by Sosuke Natsukawa, a second telescope
*
Also mentioned: 
Station Eleven by Emily St. John Mandel • Severance by Ling Ma • Vacation Guide to the Solar System: Science for the Savvy Space Traveler! by Olivia Koski & Jana Grcevich • Laserwriter II by Tamara Shopsin • "Five Characters in Search of an Exit," Twilight Zone • "Help for the Lovelorn," Felicity • Memory Police by Yoko Ogawa • The work of George Saunders • The work of Kelly Link
*
Recommendations:
Christopher: Severance on Apple TV+ (dir. Ben Stiller), Jellyfish's Spilt Milk album (1993)

Sequoia: Servant on Apple TV+ (dir. M. Night Shyamalan), Reprieve by James Han Mattson
*
From the episode:
Christopher: So the novel, even though it's linked stories, it moves as you might imagine for the first couple of chapters. You're getting the idea of how the world is working and how they're responding to the disease. But then there's this—I'm going to call the choice audacious—a few chapters in where you abandon our typical plane of existence and head into the dark. And I loved this, and I just would like love to go over it with you what it was like creating that and what the challenges were.
Sequoia: Well, I've always been fascinated with the philosophy of the mind and consciousness studies. I remember during my MFA thesis defense, I had a stack of books that inspired the directions that my writing was going in. I think one of them was called like The Quantum Physics of Our Mind or The Quantum Physics of the Afterlife. I've always been interested in what happens to us when we pass, what happens to our consciousness, what's the nature of memory on spiritual and scientific levels. And so I knew that I wanted to unpack this for this novel at some point.
Oddly, the inspiration for this came from a Twilight Zone episode. I think it was called "Those Toys." And essentially, we don't know that they are toys at first, but there's a soldier, there's a cowboy, there's a ballerina, and they're all trapped in this space that ends up being this toy box, and they're all trying to get out. For them, this is basically their world, and they're trying to climb up. And I was like, that's kind of a cool idea. What if I took that and essentially made this into this infinite limbo, this void? And what if this void was essentially a place where our memories exist, where consciousness exists, and where we could come together in a kind of community and literally step into each other's lives. What would that do to our ability to understand each other on a human level and let our differences fade away? There's a line in that chapter that sort of nods at this—would we actually be able to collaborate and work together if we're able to actually see each other?
And so I ran with a lot of these ideas and created this void space. I was trying to figure out what these memories would look like, how they would present themselves. And during a trip to Japan, I came across this art installation called Wonder Moments. If you Google "Wonder Moments Osaka," you'll probably come up with the image. The installation is basically just this orb in a dark room that is projecting like wildflowers and sea life; if it wasn't full with kids, I would just like to zone out there and stare at these images projected on this orb. That was an aha moment for me—I was like, that's my vehicle. That's what I want the memories to be. I want to walk inside this orb and I want the memories to replay. And I want this void to be filled with these orbs. So an art installation, that Twilight Zone episode, and a lot of my previous readings on consciousness studies informed that chapter.
*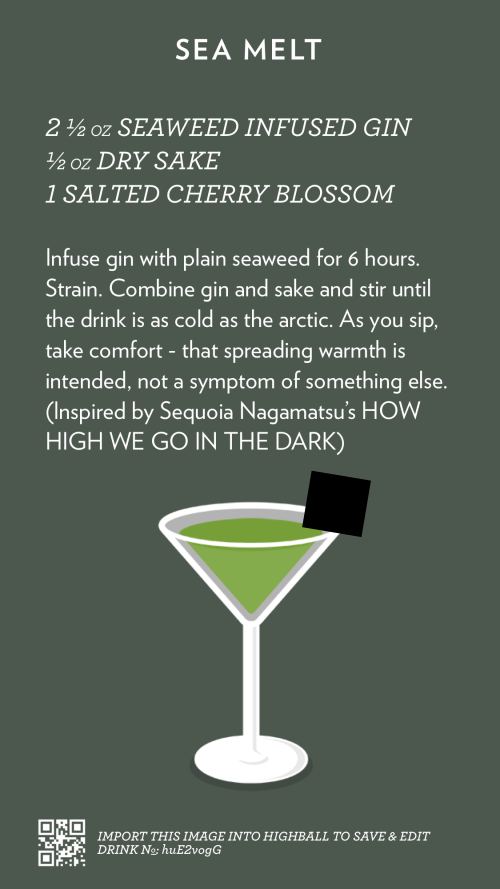 ---