How to Spend a Literary Long Weekend in Cape Town
Charming Old Book Shops and Dimly Lit Bars in the City by the Sea
To celebrate our partnership with Kimpton, enjoy 20% off their Best Available Rate. Cozy up in your hotel room with one of our seasonal book recommendations, or venture out on a book lovers' travel itinerary.
"Don't let anyone tell you that apartheid has nothing to do with South Africa now. Those roots run deep and tangled and we'll be tripping over them for many generations to come," says one of Lauren Beukes's characters in her dystopian cyberpunk novel Moxyland, set in Cape Town some time in the future. Mervyn Sloman, owner of the indie bookstore The Book Lounge says, "Cape Town is an incredibly divided city; it's still an apartheid city, though it feels like so many things have changed. It isn't possible, or desirable for that matter, to try and represent literary Cape Town as one concept." Well-known, lauded literary greats are many—J.M. Coetzee, Nadine Gordimer, Afrikaans poet Ingrid Jonker, and novelist Andre Brink. And honorable locals who've hacked at the craft for a while include formerly exiled Breyten Breytenbach, Deon Meyer, Achmat Dangor and Sindiwe Magona.
As the city, flanked against mountain and sea, sets to re-write its history against a complex, brutal past steeped in colonialism, bold young voices have emerged that are steering the literary-scape elsewhere. And often that means "going there" to explore the pockets of angst and pain with tenderness, incisiveness, and wit. Cape Town's writers, poets, and thespians can often be found in dimly lit bars, performing at poetry slams and readings in enclaves frequented by students, and in the seaside suburbs loved by the upper classes.
· FRIDAY ·

Centre for the Book: 2:00pm
The outreach arm of The National Library, The Centre for the Book, exists to promote a culture of reading, writing, and publishing in local languages—there are 11 official ones. It's housed in an Edwardian building that's a national monument with an enviable domed atrium over the central reading rooms and collections of local publications in the ceremonial hall. Writing workshops are often held there. Keep the 4:30pm closing time in mind.
Company's Gardens: 3:30pm
Playwright and author of Cape Town-based An Imperfect Blessing Nadia Davids says, "Walking is an act of knowing and getting to know a place." Central Cape Town is small and pleasantly walkable. Although it was once desolate after 5pm and deemed dangerous, a new nightlife culture has bloomed with events like monthly First Thursdays, which encourage car-free zones so patrons can walk to establishments that remain open until the wee hours.
When leaving the Centre for the Book, don't miss the charming Company Gardens, the site of the victualling station established by Jan van Riebeeck and the Dutch VOC in 1652. Today, you can still find many of the fruit, vegetables, and medical herbs cultivated at the time. The garden's entrance next to St. George's Cathedral is framed by a giant arch in honor of Archbishop Desmond Tutu (who presides over the church next door), and locals walk through the tranquil garden with squirrels darting about. Indulge in South African fare served under the shade of leafy trees at The Company's Garden, the on-site restaurant, 
The Book Lounge: 6pm
Housed in a pleasant Victorian building down the road from the Parliament, The Book Lounge opened in 2007 and hosts regular readings at 6pm—if you arrive beforehand, nab a free glass of wine and a snack. Generally, patrons are welcome to sit and read as long as they like, with no pressure to buy. The shop hosts the Open Book literary festival every September, with events both in-store and at venues like the Athol Fugard Theatre.
Alexander Bar, Café & Theatre: 8:30pm
You can take a brisk 20-minute walk or a cab to Alexander Bar, where novelist Lauren Beukes is rumored to write and hang out. A quirky bar with vintage décor and working rotary dial telephones on each table, it's always bustling. Booking for the revues and performances held upstairs is essential, and the bar serves food until midnight. From here, walk up Long Street, where the city's clubs and bars throng side-by-side.
· SATURDAY ·
Iziko Bo-Kaap Museum: 10am
Walk through the streets of the Bo-Kaap, a traditional Cape Malay neighborhood dotted with candy-colored former council homes and South Africa's first mosque, the Auwal Mosque (built in 1794). Explore the Iziko Bo-Kaap Museum, a residence in the Cape Dutch style from the mid 18th century and one of the last remaining buildings in what was once known as Walendorp. During his remaining years, Tatamkhulu Afrika (Xhosa for "Grandfather of Africa"), a beloved, award-winning poet, former soldier and political activist, lived in a simple hut in the Bo-Kaap, and the museum hosted an exhibit in his honor in 2011.
Clarke's Book Shop: 11am
Amble down to Clarke's Book Shop, which turned 61 in November. Established in 1956, it specializes in South African books—printed in and out of the country—and includes out-of-print books banned during the apartheid regime. In her third novel, Playing in the Light, Zoë Wicomb has a character enter the store, as does prolific thriller novelist Deon Meyer in Trackers.
Kuyasa Library & Information Center, Khayelitsha: 1pm
"I'd like the next person that tells me there's no 'reading culture' in this country to spend an afternoon at Kuyasa," Mervyn Sloman says. It's a 35-minute cab ride around ZAR420 ($31) to Khayelitsha, an impoverished township that's home to this library and community hub offering a world-class book collection featuring isiXhosa, Afrikaans, and English titles, audio-visual materials, and state-of-the-art IT equipment. It's free for local residents and extremely popular.
Kalk Bay Books 3:30pm
Take the coastal route and in 40-minutes, you'll arrive at Kalk Bay Books in the pretty seaside village of the same name. The shop, housed in a stone building that was once a sailor's pub, is over a decade old and managed by passionate owner Audrey Rademeyer. It offers delightful views of the harbor and the bay all the way to Hangklip, and readings and author signings happen there regularly.
Grounding Sessions at The Drawing Room: 8pm
After an afternoon wandering around the seaside town (many cafés serve freshly caught fish, alongside chips), return to Observatory in the city for a poetry slam or open-mic session at Grounding Sessions at the Drawing Room. Performer Roché Kester coordinates the energetic program here. Local activist and performance poet Koleka Putuma, who explores the themes of "black joy," patriarchy, and grief in her chapbook Collective Amnesia, is a regular on the line-up when she's not traveling.
· SUNDAY ·
African market, Greenmarket Square: 11am
Africa congregates at Greenmarket Square, established in 1696. Amongst the predictable beadwork and wooden animals, you can find stacks of quality second-hand books if you search hard enough. The banter is always friendly and the atmosphere lively. Enjoy brunch at one of the many little cafés here.
Reader's Den Comic Shop: 2pm
Reader's Den is a "specialist entertainment and pop culture store" and online retailer that started trade at the old Green Point flea market back in 90s. Brothers Nizar and Mahdi Abrahams have carved a niche with local and international collectors' series and hard-to-find comics. Their Tyger Valley branch opens on a Sunday and will keep die-hard fans and collectors happily immersed for hours.

6 South African Writers to Read While in Cape Town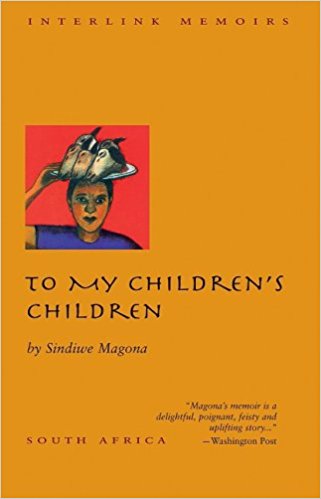 Sindiwe Magona, To My Children's Children   
Magona's compact autobiography is told in parts, about her life in Cape Town in the 50s and 60s, as a Xhosa person navigating the system. It's relayed with tenderness, honesty and humor.
Mohale Mashigo, The Yearning
A fairly recent story set in Cape Town, it follows the love life of Marubini, the ghosts of her past and struggles with identity, intersecting the murky boundary between the traditional and modern worlds.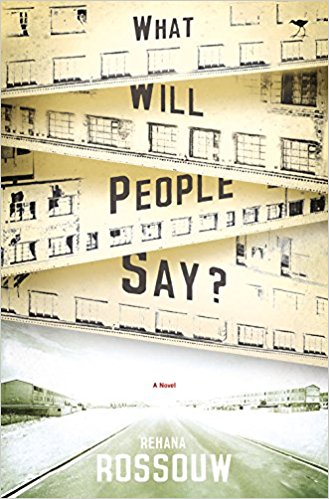 Rehana Rossouw, What Will People Say?
A family's struggle to raise a family of "decent" children set in the Cape Flats in the late 80s, during the height of apartheid, the novel, peppered with local slang, immerses you in the grip of gansterism and tough choices.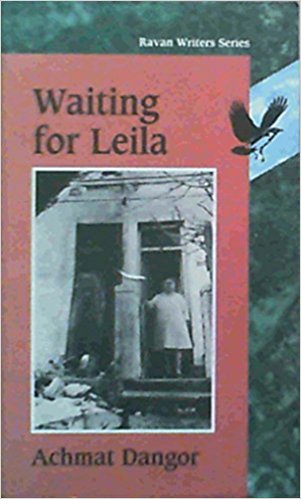 Achmat Dangor, Waiting for Leila
A novella (part of a collection) that centers on racial segregation, neighborhoods that were razed in forced removals during the apartheid regime, love and the perspectives of outsiders living on the margin on society.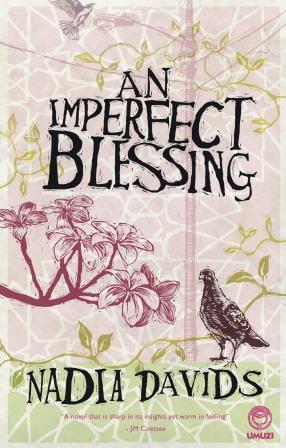 Nadia Davids, An Imperfect Blessing
A coming-of-age story based in Cape Town in 1993 at the time of transformation post-apartheid, it tells with evocative detail of belonging, loss, faith, freedom and first love.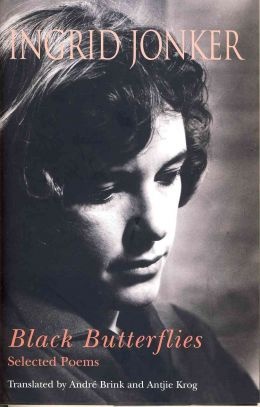 Ingrid Jonker, Black Butterflies (trans by Andre Brink)
Having gained cult-like status years after her death by suicide at the tender age of 31, Jonker's collection of poems, translated in English by her former lover, novelist André Brink (in collaboration with another famous novelist, Antjie Krog), cements her mastery of lyricism around the darker subjects that haunted her.
---