How to Pay Attention in a Time of Crisis: A Reading List
For All of Us Who Are (Understandably) Distracted These Days
For four years I have been writing about and studying attention: its history, literature, and its precious place in my own life. Under assault by the distractions of our technology, attention is still a miraculous force that shapes our days and gives meaning to our lives. Now, in the midst of the corona catastrophe, I am trying more urgently than ever to harness the lessons of attention. It isn't easy, but the effort itself, I have to believe, is worthwhile. Here are some of the books I treasured as I wrote my own.
*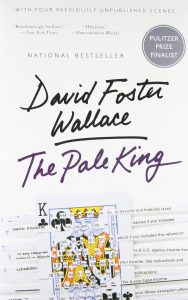 David Foster Wallace, The Pale King
In a funny way, I can think of almost no other book more suited to our current moment. The Pale King is a novel about tedium, about surviving unrelenting tedium. Published unfinished after David Foster Wallace's suicide, the book takes place in an IRS branch office in somewhere, Illinois. Wallace was actually long pre-occupied with questions of attention and distraction: he foresaw the full reach of our techno-dependency years before it fully took hold. But in The Pale King, his obsession with attention takes on a new intensity. By my own rough count, the word "attention" appears 150 times in the book. "The entire ball game, in terms of both the exam and life, was what you gave attention to vs. what you willed yourself to not," one character reflects.  Wallace believed attention could save your life—even though, in the end, it did not save his own.
Article continues after advertisement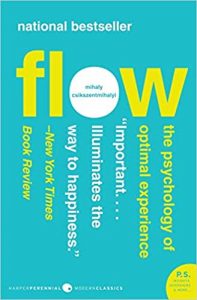 Mihaly Csikszentmihalyi, Flow
Remember "flow"? It's the slightly new-agey term that denotes the most blissful kind of deep absorption, the kind where you step outside yourself and the hours disappear.  It was Csikszentmihalyi who popularized the concept, beginning with his book Flow, published in 1990. He argues that attention is the most powerful tool we have to infuse meaning into our days, to find purpose, and even peace. We may not all be Shakespeare, losing ourselves in the sublime pursuit of playwriting while hiding from a plague, but this book offers so many reminders of what purposeful attention can do to elevate our lives. Even here. Even now.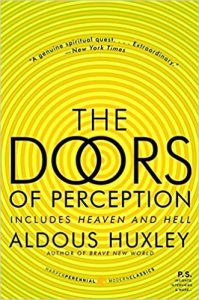 Aldous Huxley, The Doors of Perception
Let's face it: the daily mental contents of our corona crisis are, for most of us, frightening, boring, and sad. Why not take a radical break? The Doors of Perception is a classic in the psychedelic literature, the little book that launched a thousand trips. Huxley wrote it after experiencing his first: mescaline, which he ingested in West Hollywood, where he had emigrated with his wife Maria just before the second world war. The experience was a revelation for Huxley; he wrote this short, elegant book quickly thereafter. I count it as attention literature because of what he discovered: that the mind's usual attentional capacities are so utilitarian, so heartbreakingly small, compared to the kind of awareness that's possible when you slip its bounds. Huxley believed there was a kind of cosmic Mind at Large, waiting to be accessed. He would continue to gain entry for the rest of his life, even on his deathbed: his last request was for 100 micrograms of LSD.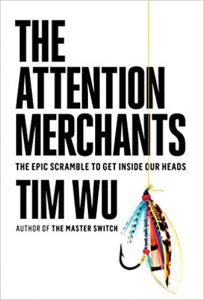 Tim Wu, The Attention Merchants
 In this vivid, urgent history, Wu charts the colonization of our minds by our technology, illuminating milestone moments in the story of the attention economy. By connecting our state of techno-rapture to the century of persuasive advertising leading up to it, Wu makes a powerful case that our attention is in the wrong hands.  "If we desire a future that avoids the enslavement of the propaganda state as well as the narcosis of the consumer and celebrity culture, we must first acknowledge the preciousness of our attention and resolve not to part with it as cheaply or unthinkingly as we so often have." It could be argued that these words have more meaning now than ever, as we sit at home, staring at our phones, with no end in sight.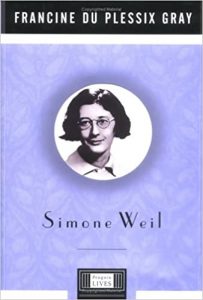 Francine Du Plessix Gray, Simone Weil: A Life
This short, elegant biography of the inimitable Weil may seem a kind of aberration on a list of books about attention. But Weil wrote and thought constantly about the subject. She believed that "attention is the rarest and purest form of generosity" and she lived her life as an embodiment of that ethos: she went to dangerous extremes, again and again, to immerse herself in the suffering of others. Though born privileged, she rejected her family's wealth, and plunged herself again and again into hardship, including working manual labor in French factories. "What are you going through?" For her this was the crucial question that should shape how one lived, this inquiry into the predicament of others. She died at 34, of tuberculosis, during World War II, refusing to eat more food than the what she believed the French soldiers were receiving. Her life is a bracing example of how much it is possible to give, even in a crisis. Especially in a crisis.
__________________________________
Attention: A Love Story by Casey Schwartz is available on April 7 from Knopf.
---