The most common entries for 'x' in alphabet books nowadays are probably 'x-ray' and 'xylophone'—based on anecdotal evidence only, someone do this research please—but of course, it wasn't always so. The x-ray was invented in 1895, and, as the editors over at The Public Domain Review explain, xylophones, "although around for millennia, the instrument didn't gain popularity in the West (with the name of 'xylophone') until the early twentieth century." So what demonstrated the letter 'x' in the alphabet books of yore? The Public Domain Review asked and answered—here are a few highlights from their findings (but head here for more examples and context).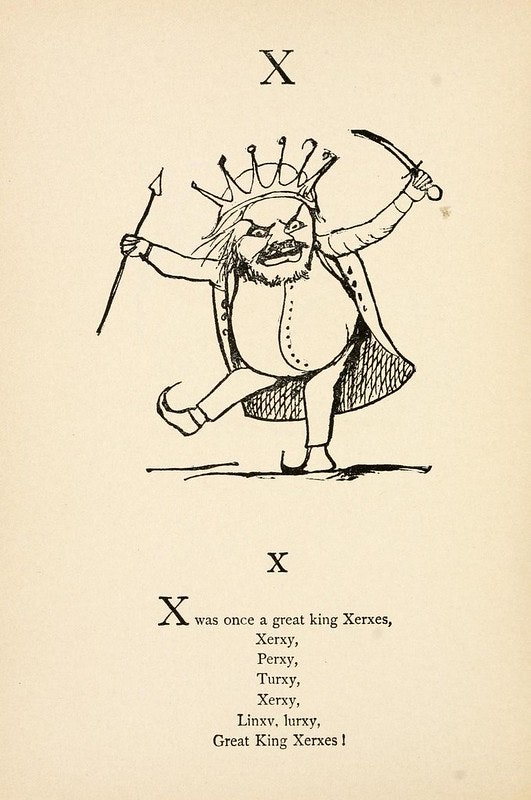 Nonsense Books (1888) by Edward Lear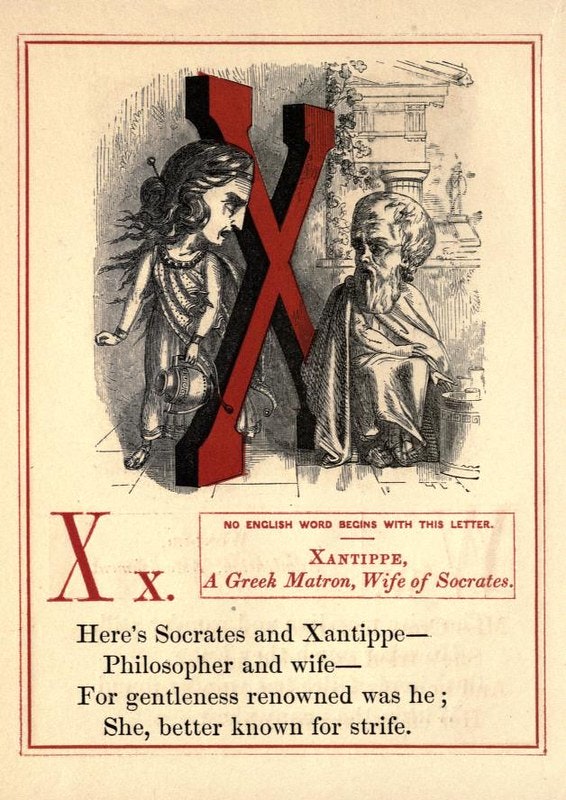 The Royal Picture Alphabet (ca. 1855) by John Leighton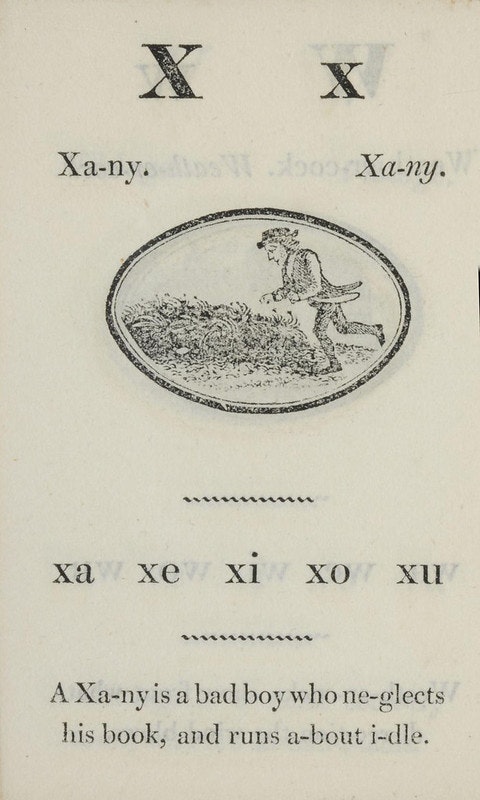 The Child's Instructor, or Picture Alphabet (1815) by Thomas Bewick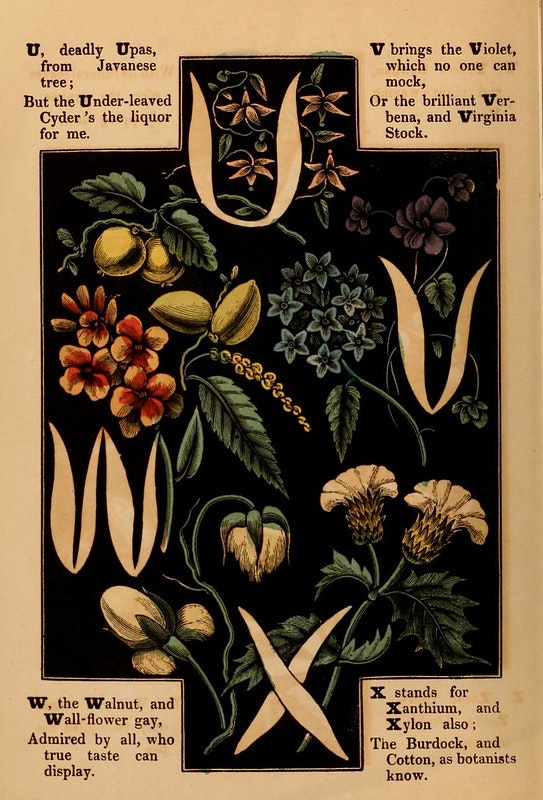 The Alphabet of Flowers and Fruit (1856)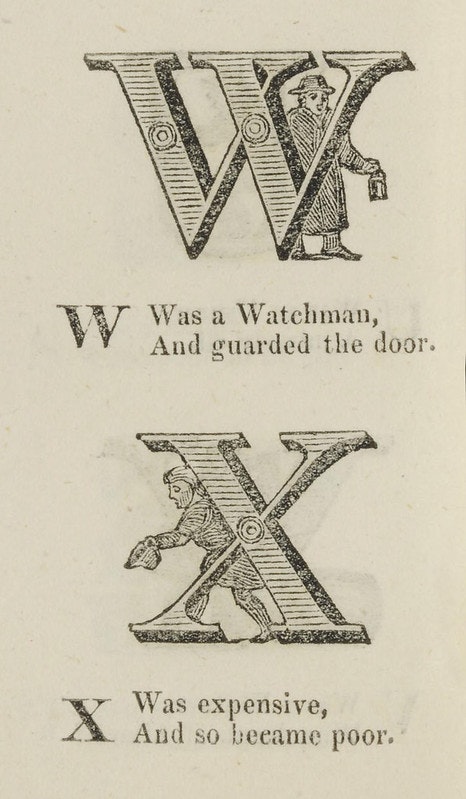 Child's New Alphabet (1824)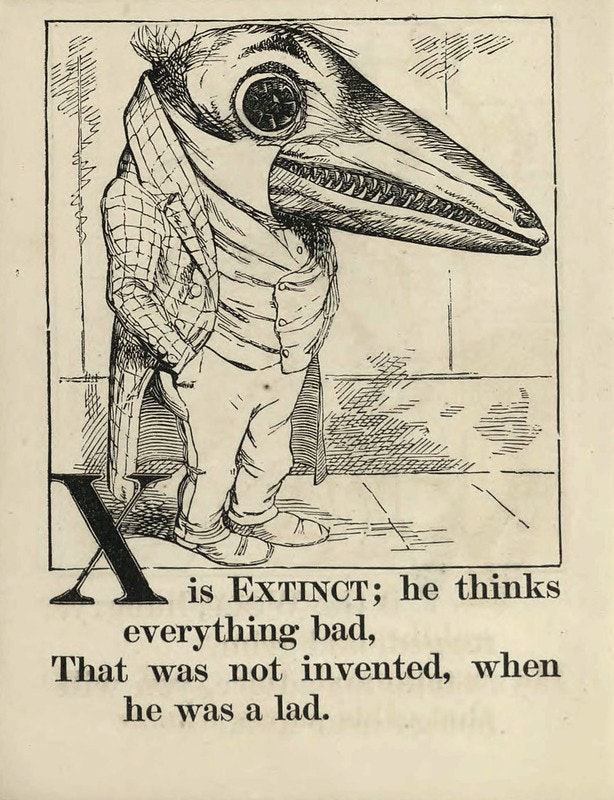 Beasts, Birds and Fishes: An Alphabet for Boys & Girls (1855) by Charles H. Bennett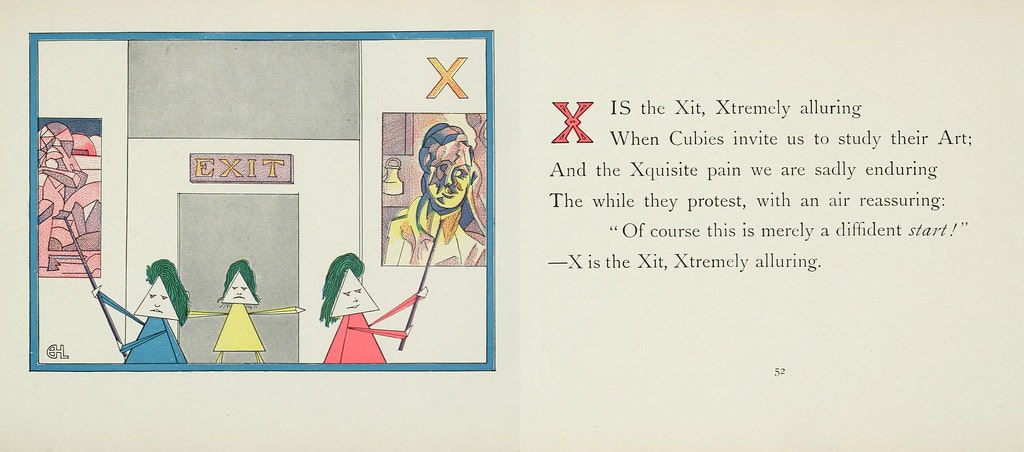 The Cubies' ABC (1913) by Mary Mills Lyall and Earl Harvey Lyall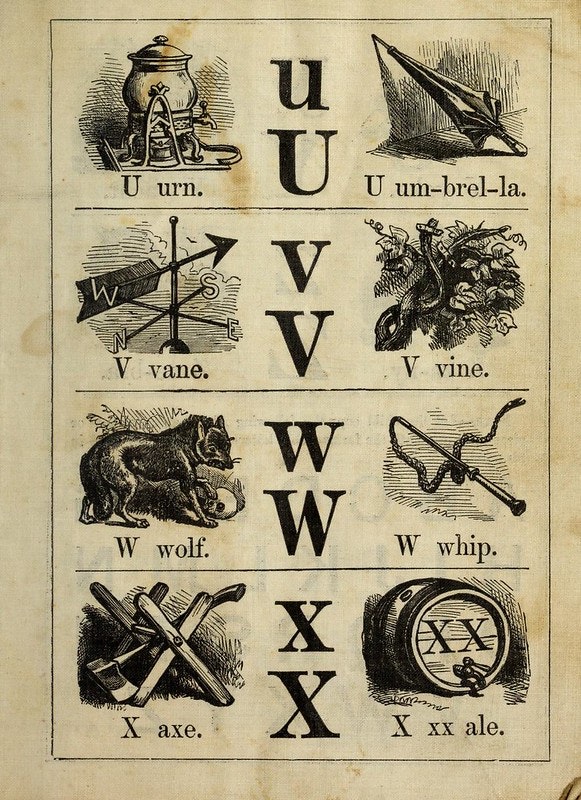 Linen ABC book; First Steps (1884) by Howard Foster
Alphabet of Objects (ca. 1865)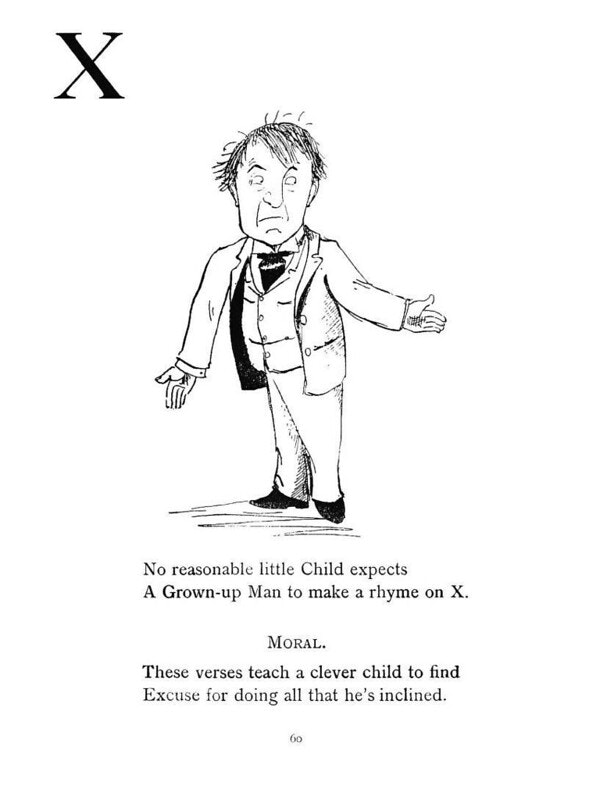 A Moral Alphabet (1899) by Hilaire Belloc and Basil Temple Blackwood
See more at The Public Domain Review.