Here's Your 2020 Literary Film and TV Adaptation Preview
From Henry James to James McBride
These days, it seems like every book that gets even the barest amount of hype gets snapped up by a production company in the first month of its publication, but that doesn't necessarily mean those are the books whose adaptations get made. 2020 starts out with a whole host of movies adapted from books written around the turn of the century—gotta love that 120-year-old IP. But we've also got some new, fresh projects—including adaptations of National Book Award- and Booker Prize-winning books—to get excited about.
NB: For this list, release dates are US. This is not an exhaustive accounting by any means—just a list of a few of the adaptations that should be on your radar. As ever, feel free to add on in the comments if I missed anything you're particularly looking forward to.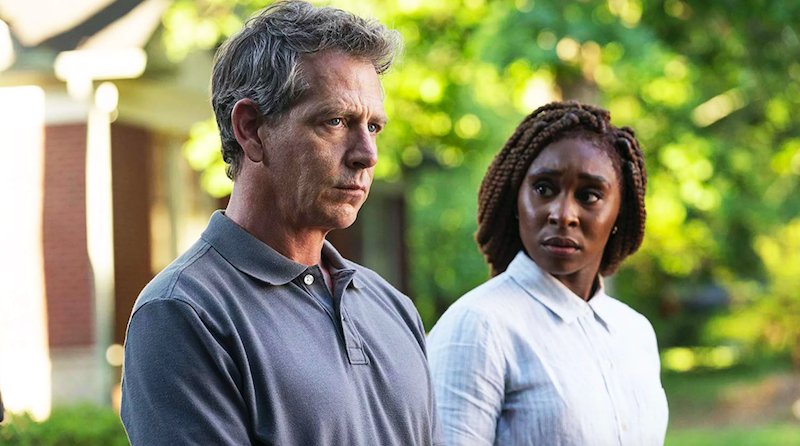 The Outsider (January 12, HBO)
Based on: Stephen King, The Outsider (2018)
Starring: Ben Mendelsohn, Bill Camp, Jeremy Bobb, Julianne Nicholson, Jason Bateman, Cynthia Erivo
But first things first. What would a new year even be without a new Stephen King adaptation (or seven) to go along with it? This year, we're kicking things off with an HBO miniseries developed by Richard Price. So far, reviews are mixed-to-good, so whether you should give it a shot depends on whether you a) tend to go in for King adaptations or b) just want to crush on Cynthia Erivo, who is the best part of the show by far.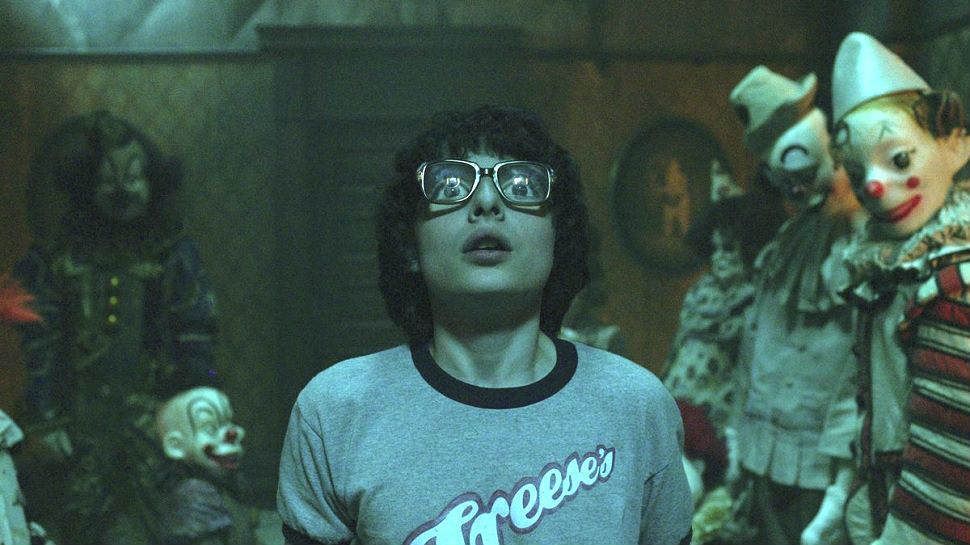 The Turning (January 24, Universal Pictures)
Based on: Henry James, The Turn of the Screw (1898)
Directed by: Steven Spielberg
Starring: Mackenzie Davis, Finn Wolfhard, Brooklynn Prince, Joely Richardson
Henry James's oft-adapted ghost story gets dragged up from the grave once more, this time with the kid from Stranger Things.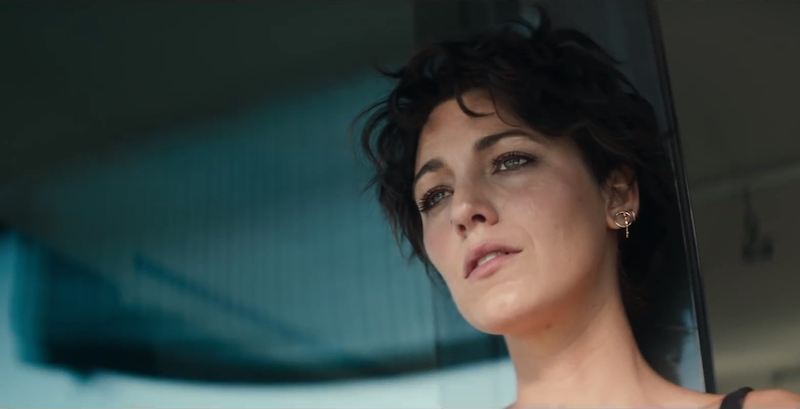 The Rhythm Section (January 31, Paramount Pictures)
Based on: Mark Burnell, The Rhythm Section (2000)
Directed by: Reed Morano
Starring: Blake Lively, Jude Law, Sterling K. Brown
A star-studded spy thriller based on Burnell's debut novel, the first of four to star Stephanie Patrick (played by Blake Lively) who seeks revenge after her whole family was killed by a terrorist's bomb. Is this the new female Bond/Bourne we've been waiting for?
High Fidelity (February 14, Hulu)
Based on: Nick Hornby, High Fidelity (1995)
Starring: Zoë Kravitz, Jake Lacy, Da'Vine Joy Randolph, David Holmes
How possibly to improve upon the classic 2000 film adaptation of Hornby's novel, starring John Cusack as Rob? Well, casting Zoë Kravitz as Rob is as good a start as any. The new High Fidelity will be set in Crown Heights, Brooklyn (as opposed to the Chicago of the film adaptation and the London of the original novel), and I have the highest of hopes for it. I mean, listen, I can't help but be a fan of any story that revolves around making lists.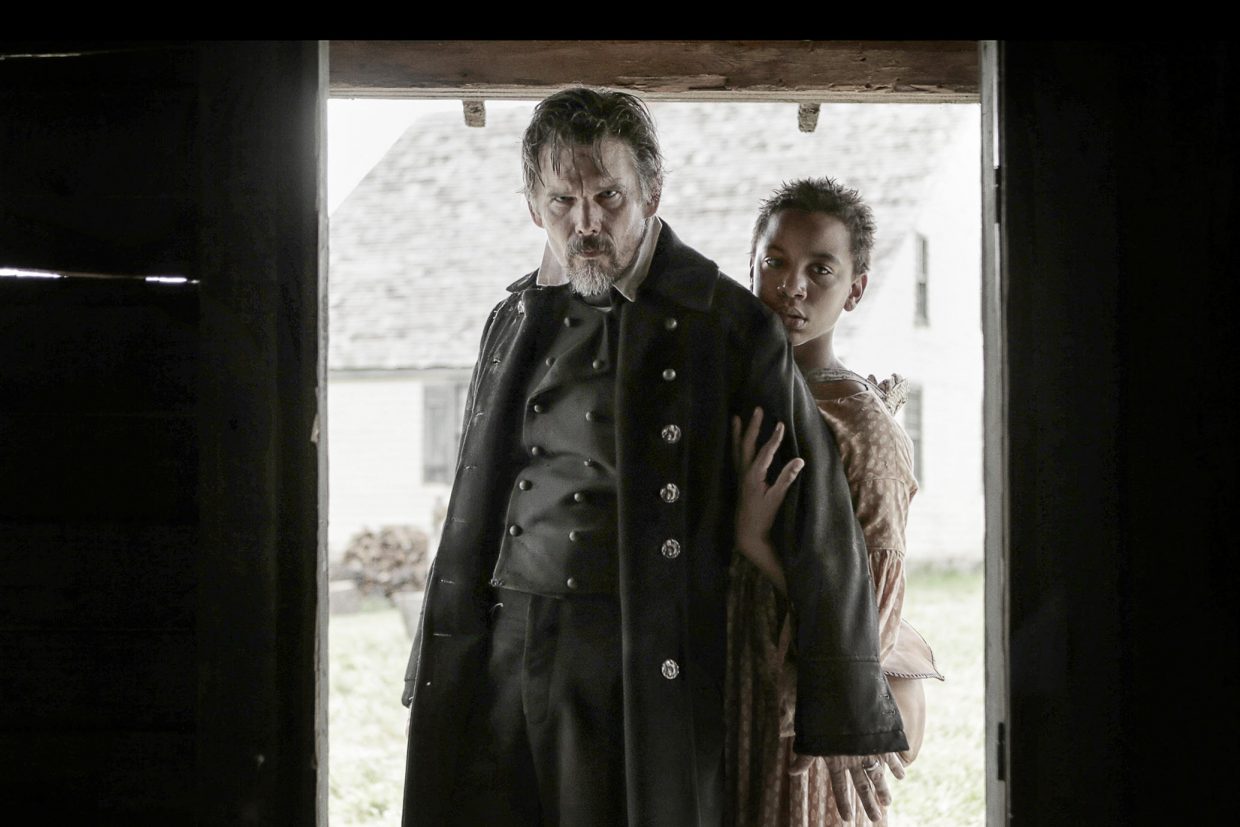 The Good Lord Bird (February 16, Showtime)
Based on: James McBride, The Good Lord Bird (2013)
Starring: Ethan Hawke, Daveed Diggs, Wyatt Russell, Joshua Johnson-Lionel
James McBride's novel, which won the National Book Award for Fiction in 2013, is written in the form of the memoirs of an enslaved boy who joined up with abolitionist John Brown and his squad during the Bleeding Kansas era, culminating in the raid on Harpers Ferry. Ethan Hawke (John Brown) developed the project with Jason Blum into an eight-part miniseries—which will hopefully coerce even more people to read the book.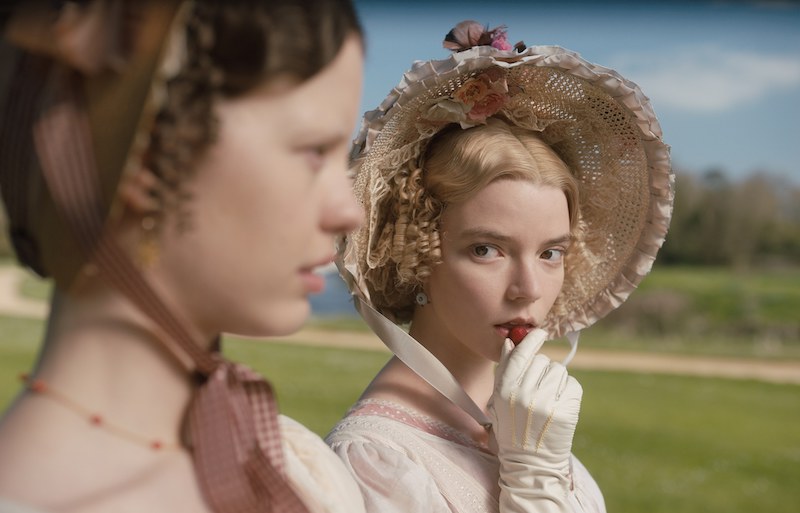 Emma (February 21, Focus Features)
Based on: Jane Austen, Emma (1815)
Directed by: Autumn de Wilde
Starring: Anya Taylor-Joy, Johnny Flynn, Bill Nighy
Do we really need another adaptation of Emma, after the two perfect ones (do. not. @. me.) we had in the 90s? Well, considering this one was written by Booker Prize-winner Eleanor Catton, features music by Phoebe Waller-Bridge's older sister Isobel Waller-Bridge, and looks sassy as all hell, I say ever why not?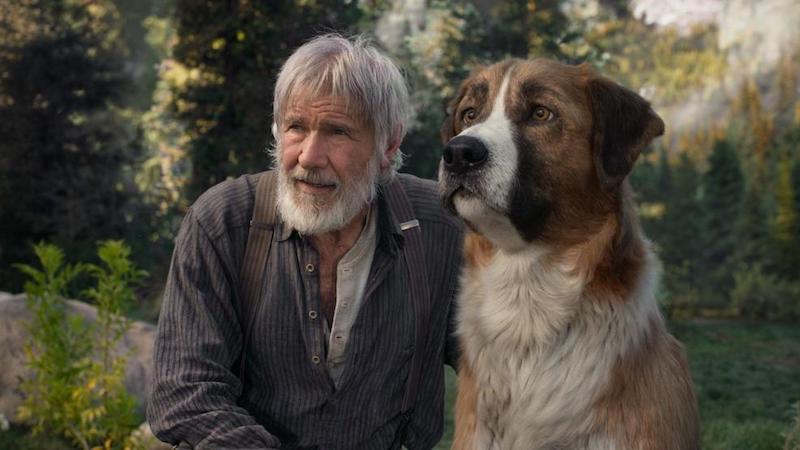 The Call of the Wild (February 21, 20th Century Fox)
Based on: Jack London, The Call of the Wild (1903)
Directed by: Chris Sanders
Starring: Harrison Ford, Dan Stevens, Omar Syl, Karen Gillan, Bradley Whitford
Not the first time Harrison Ford has played opposite a lovable shaggy monstrosity, of course, but this time, he's fully computer-generated. Will it work? Only time can tell.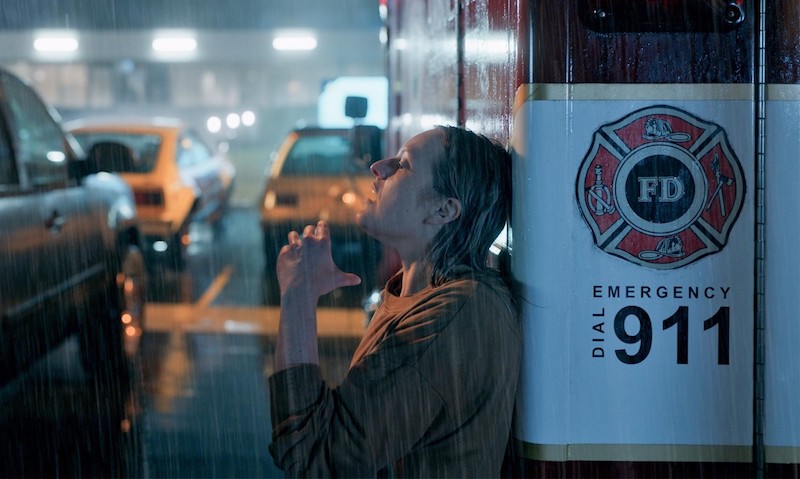 The Invisible Man (February 28, Universal Pictures)
Based on: H. G. Wells, The Invisible Man (1897)
Directed by: Leigh Whannell
Starring: Elisabeth Moss, Oliver Jackson-Cohen, Aldis Hodge, Storm Reid
After almost 15 years of development hell, and an ousting of Johnny Depp as the titular IM, we're finally getting to see this very loose modern adaptation of the H. G. Wells classic. I don't really think this CGI invisibility is going to be more iconic than the bandages-and-goggles look, but Elisabeth Moss has roll-the-dice status for me.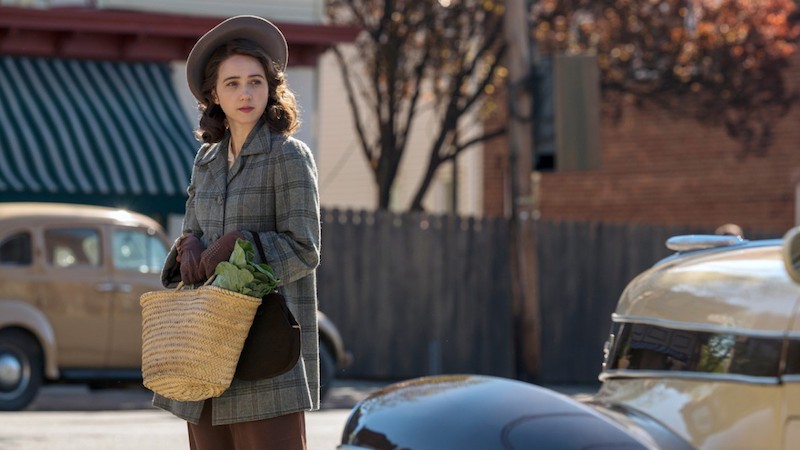 The Plot Against America (March 16, HBO)
Based on: Philip Roth, The Plot Against America (2004)
Created by: David Simon and Ed Burns
Starring: Winona Ryder, Zoe Kazan, Morgan Spector, John Turturro, Anthony Boyle
A six-episode miniseries created by a couple of the biggest guns in TV, based on an alternative history novel by one of the biggest guns in American literature, and starring, well, you know. I'm particularly looking forward to this one.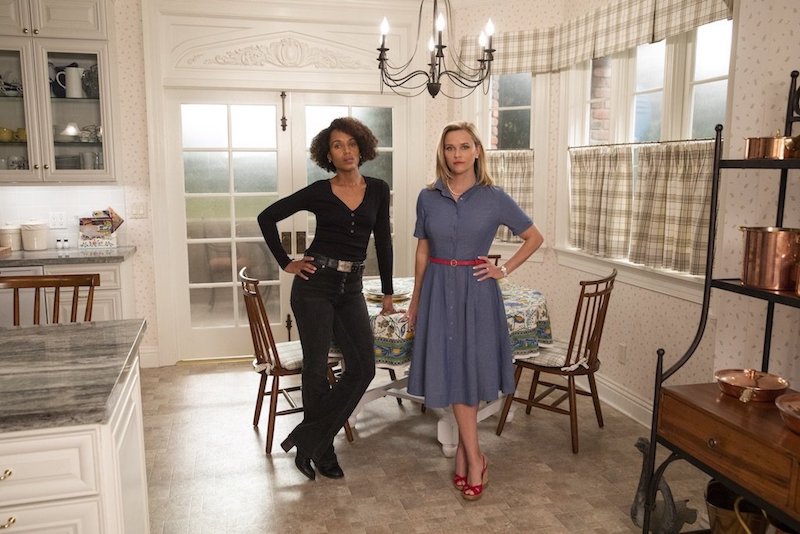 Little Fires Everywhere (March 18, Hulu)
Based on: Celeste Ng, Little Fires Everywhere (2017)
Starring: Reese Witherspoon, Kerry Washington, Rosemarie DeWitt, Joshua Jackson
Prepare to get shaken up in Shaker Heights this spring with Witherspoon and Washington's adaptation of Celeste Ng's beloved Little Fires Everywhere. This is possibly the most anticipated 2020 literary adaptation—at least if you listen to Literary Twitter. Watch it with your mom!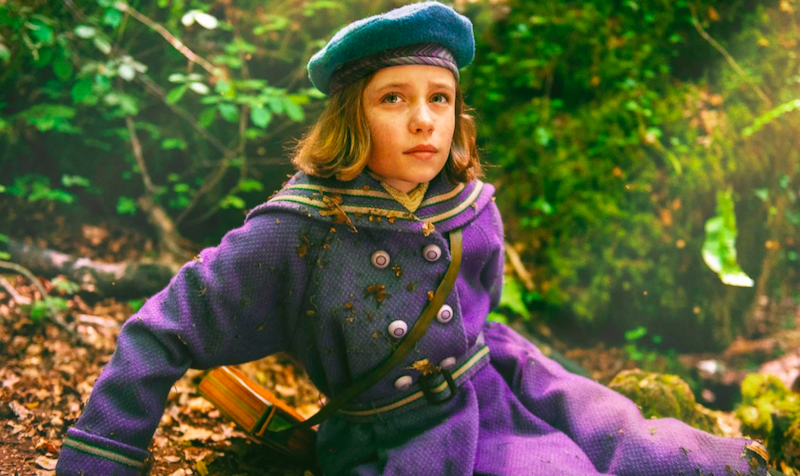 The Secret Garden (April 17, STXfilms)
Based on: Frances Hodgson Burnett, The Secret Garden (1911)
Directed by: Marc Munden
Starring: Colin Firth, Julie Walters, Dixie Egerickx
I guess this really is the year of re-adapting really old books that already have perfect 90s film versions. But you had me at Colin Firth and Julie Walters.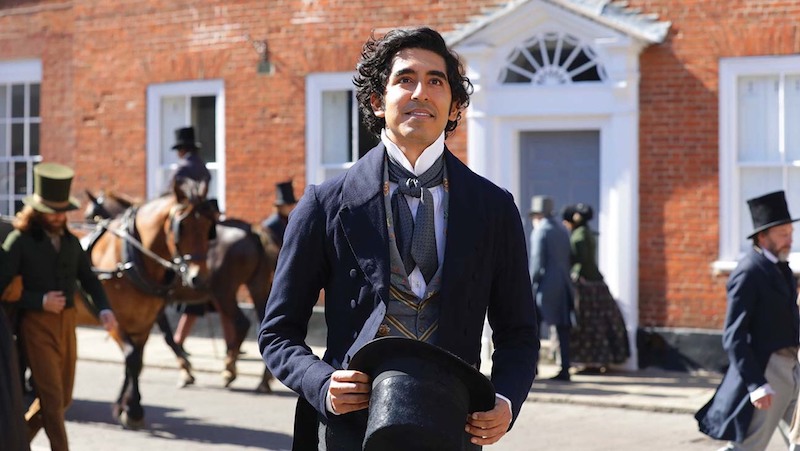 The Personal History of David Copperfield (May 8, Fox Searchlight Pictures)
Based on: Charles Dickens, David Copperfield (1850)
Directed by: Armando Iannucci
Starring: Dev Patel, Tilda Swinton, Hugh Laurie, Ben Whishaw
Did you know that the full title of Dickens's masterpiece is The Personal History, Adventures, Experience and Observation of David Copperfield the Younger of Blunderstone Rookery (Which He Never Meant to Publish on Any Account)? Well, now you know. This is another star-studded adaptation, and at least one critic has suggested that the "color-blind" casting process could "change film forever." (After the recent Oscar noms, here's hoping.) The film already took home a bunch of prizes at December's British Independent Film Awards, and Dev Patel is always a delight, so I have high hopes.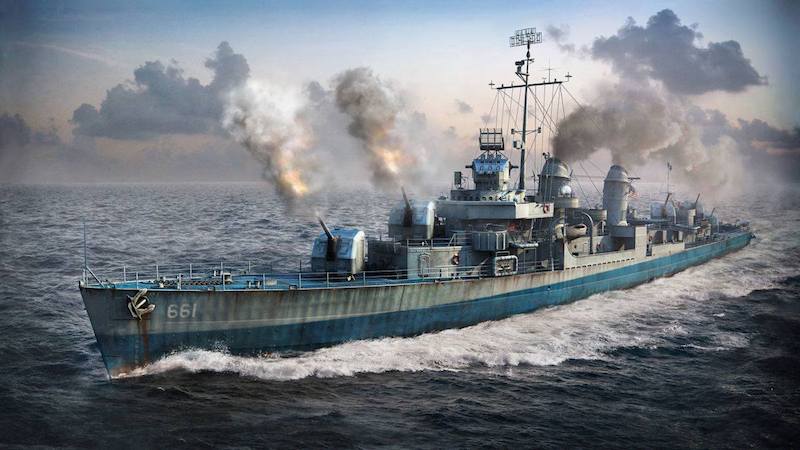 Greyhound (May 8, Sony Pictures)
Based on: C. S. Forester, The Good Shepherd (1955)
Directed by: Aaron Schneider
Starring: Tom Hanks, Elisabeth Shue, Stephen Graham
Noted literary figure Tom Hanks also wrote the screenplay for this WWII navy drama.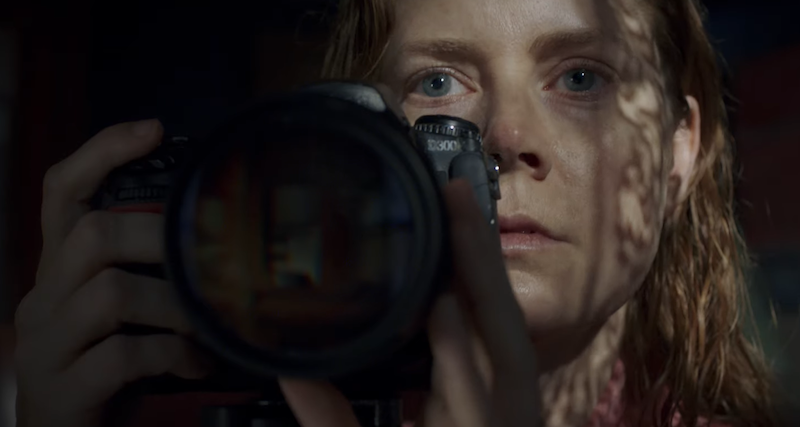 The Woman in the Window (May 15, 20th Century Fox)
Based on: A. J. Finn, The Woman in the Window (2018)
Directed by: Joe Wright
Starring: Amy Adams, Gary Oldman, Anthony Mackie, Brian Tyree Henry, Jennifer Jason Lee, Julianne Moore
Say what you will about A. J. Finn (and there is quite a lot to say) but Amy Adams is beyond reproach. Despite the fact that this film is only coming out in 2020 because it had to get pushed back and partially reshot due to its confusing third act. Whoops.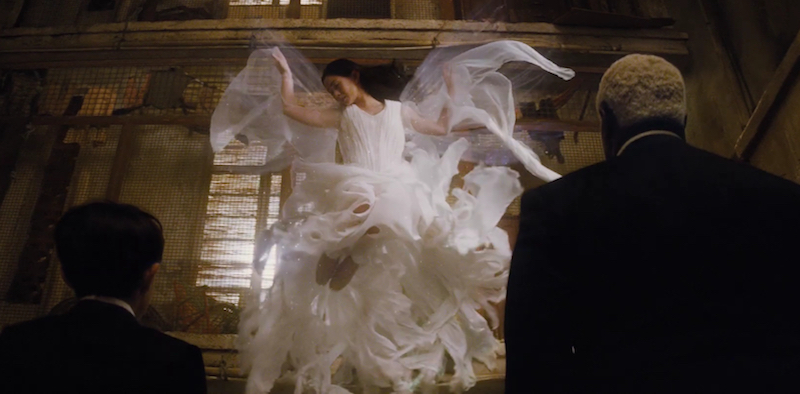 Artemis Fowl (May 29, Disney)
Based on: Eoin Colfer, Artemis Fowl (2001)
Directed by: Kenneth Branagh
Starring: Ferdia Shaw, Lara McDonnell, Nonso Anozie, Judi Dench, Josh Gad
New franchise alert. Disney's latest venture is based on Colfer's eight book series, which he once described as "Die Hard with fairies," but is more practically about a 12-year-old criminal genius . . . with fairies. The books are fun—I hope the adaptation doesn't mess them up. With Branagh, it could really go either way.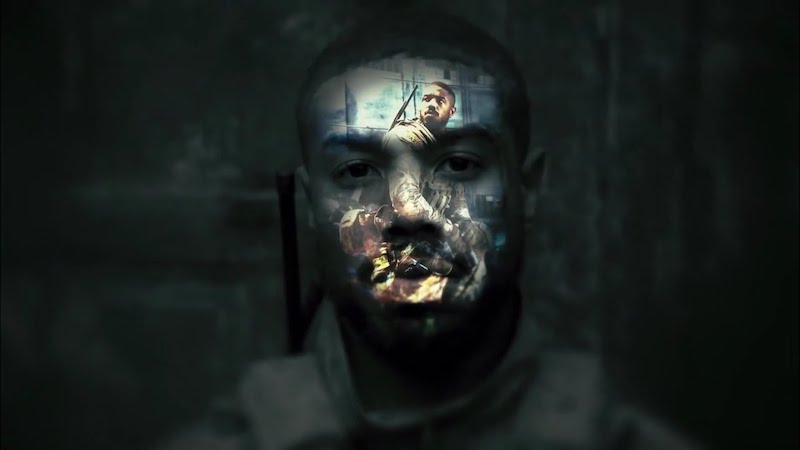 Without Remorse (September 18, Paramount Pictures)
Based on: Tom Clancy, Without Remorse (1993)
Directed by: Stefano Sollima
Starring: Michael B. Jordan, Jamie Bell, Jodie Turner-Smith
John Clark has played second fiddle to Jack Ryan for long enough—can Michael B. Jordan elevate him in this high-profile revenge thriller?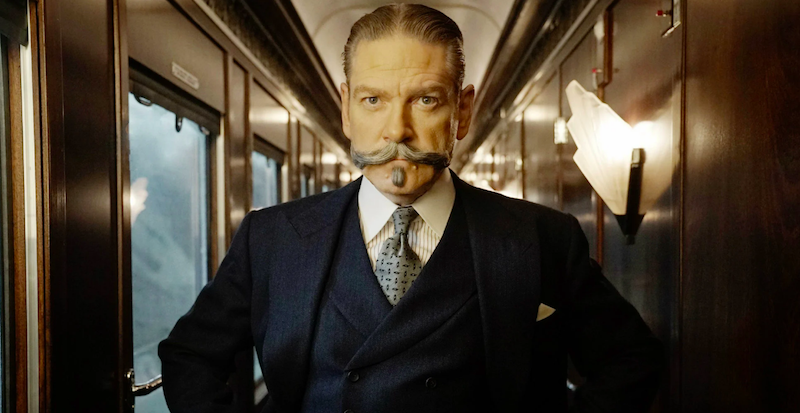 Death on the Nile (October 9, 20th Century Fox)
Based on: Agatha Christie, Death on the Nile (1937)
Directed by: Kenneth Branagh
Starring: Kenneth Branagh, Tom Bateman, Annette Bening, Russell Brand, Gal Gadot, Armie Hammer
Apparently, no one took Agatha Christie's back catalogue away from Kenneth Branagh after the mediocre Murder on the Orient Express, which one Lit Hub staff member described as being like "boiled cabbage," (though to be fair, it was a financial success, so I guess I'm not surprised), so I suppose we're stuck with him as Poirot. Which is fine, if you're into that kind of thing.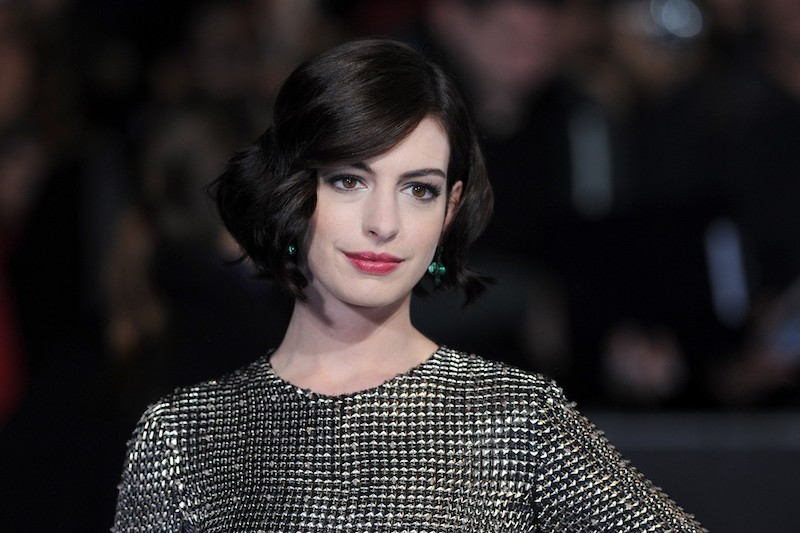 The Witches (October 9, Warner Bros.)
Based on: Roald Dahl, The Witches (1983)
Directed by: Robert Zemeckis
Starring: Anne Hathaway, Octavia Spencer, Stanley Tucci, Chris Rock
Next up in the childhood-destroying parade of 90s-erasing literary adaptations this year: a new version of Roald Dahl's effervescent classic The Witches. I don't think there's any world in which Anne Hathaway can top Anjelica Huston as the Grand High Witch—but on the other hand, the new version is produced by Alfonso Cuarón and Guillermo del Toro and apparently hews closer to the original text. So I suppose I'll give it a shot.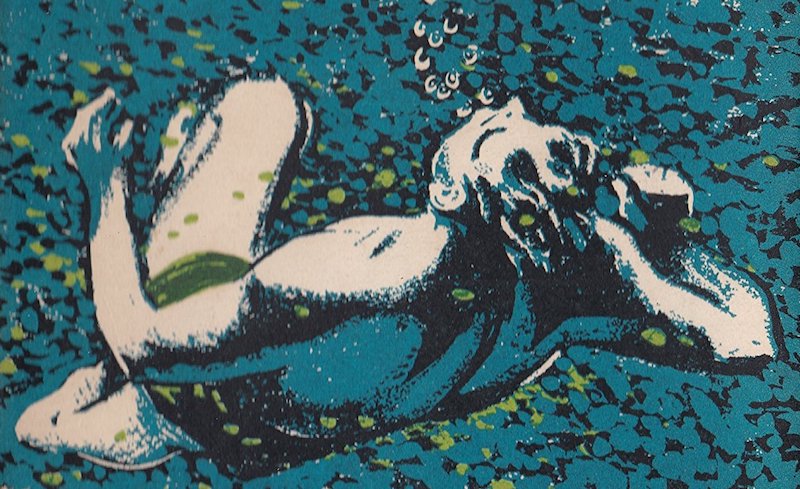 Deep Water (November 13, 20th Century Fox)
Based on: Patricia Highsmith, Deep Water (1957)
Directed by: Adrian Lyne
Starring: Ben Affleck, Ana de Armas
You can always count on Highsmith for a good hook: in Deep Water, Melinda stays married to her husband Vic on the condition that she can have as many affairs as she wants. But then those lovers begin to die mysteriously. Who could the culprit be? By the way: this is being described as an "erotic thriller" which makes me really hesitate over the "Ben Affleck" but I guess we'll see what he comes up with.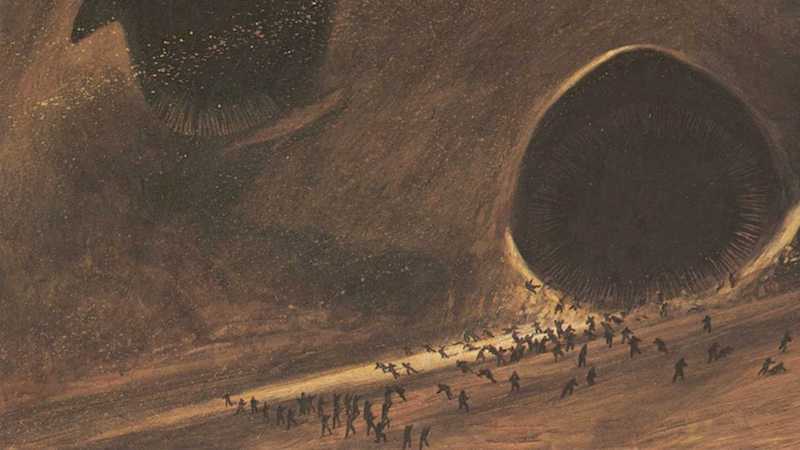 Dune (December 18, Warner Bros.)
Based on: Frank Herbert, Dune (1965)
Directed by: Denis Villeneuve
Starring: Timothée Chalamet, Rebecca Ferguson, Oscar Isaac, Josh Brolin, Stellan Skarsgård, Dave Bautista, Zendaya, Stephen McKinley Henderson, Charlotte Rampling, Jason Momoa, Javier Bardem
It's happening, it's really happening. Or at least partially—this year's Dune, which comes after many years of development hell, one cult (but bad) 1984 attempt, and hundreds of avowals of unfilmability, is only the first of a planned two-part adaptation. Which makes me nervous. I get it, Hollywood, and I'll give you my money, probably twice, but don't pretend this strategy has ever really shaken out to mean good movies.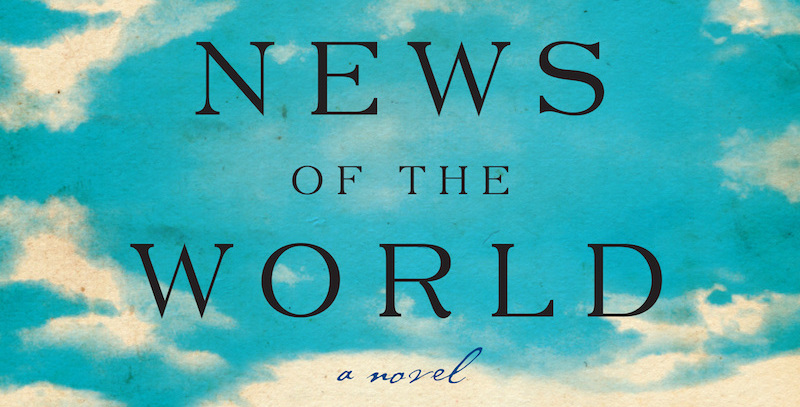 News of the World (December 25, Universal Pictures)
Based on: Paulette Jiles, News of the World (2016)
Directed by: Paul Greengrass
Starring: Tom Hanks
Two things I can get behind: Tom Hanks and Paulette Jiles, whose News of the World was a finalist for the National Book Award in fiction in 2016. We don't know much more yet, but the Christmas release date gives me high hopes that this great novel has gotten the adaptation it deserves.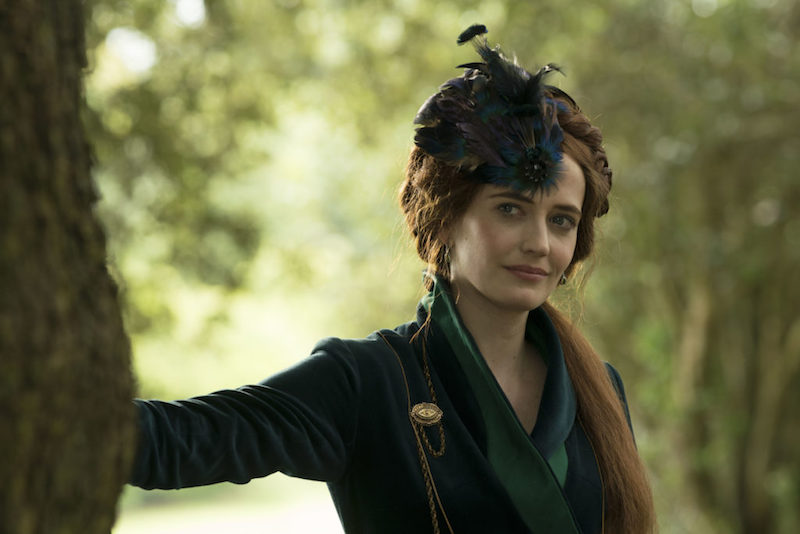 The Luminaries (Release Date TBA, BBC Two)
Based on: Eleanor Catton, The Luminaries (2013)
Starring: Eva Green, Himesh Patel, Eve Hewson, Ewen Leslie
Eleanor Catton adapted her own Booker Prize-winning novel into the screenplay for this BBC limited series, though apparently it's quite different from the book. Release date has yet to be announced, but filming has wrapped, so it can't be long now (famous last words).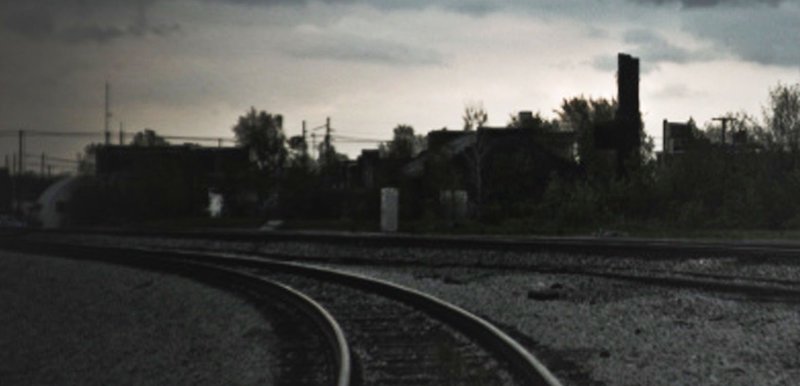 The Devil All the Time (Release Date TBA, Netflix)
Based on: Donald Ray Pollock, The Devil All the Time (2011)
Directed by: Antonio Campos
Starring: Robert Pattinson, Haley Bennett, Eliza Scanlen, Tom Holland, Bill Skarsgård, Riley Keough, Mia Wasikowska, Sebastian Stan
Another adaptation with a big, famous cast—perfect for Pollock's big, loose collection of disturbed and disturbing characters in post-WWII Ohio—and produced by Jake Gyllenhaal and Randall Poster to boot. The only question is: when will Netflix allow me to binge it?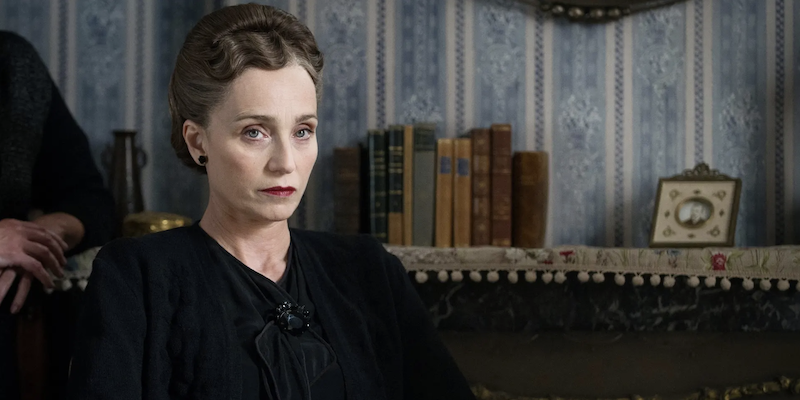 Rebecca (Release Date TBA, Netflix)
Based on: Daphne du Maurier, Rebecca (1938)
Directed by: Ben Wheatley
Starring: Lily James, Armie Hammer, Kristen Scott Thomas
Lily James and Armie Hammer are great and all, but for me, the only reason going over Hitchcock's head is acceptable is Kristin Scott Thomas as Mrs. Danvers. That is very good. I accept. Thank you.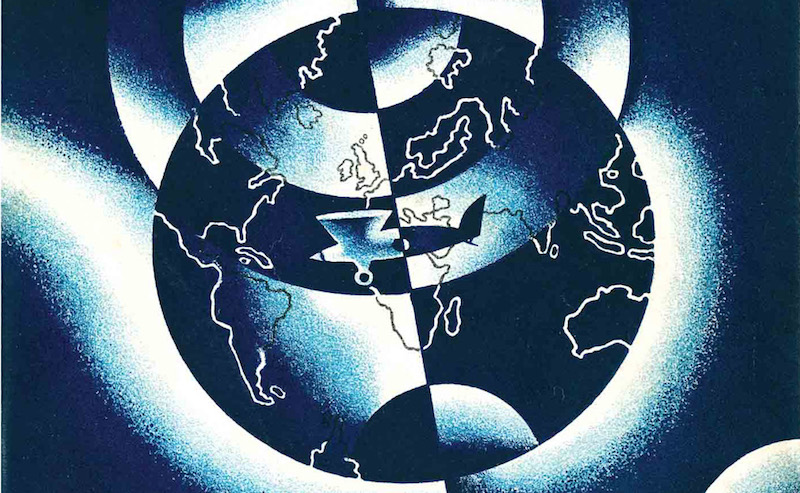 Brave New World (Release Date TBA, Peacock)
Based on: Aldous Huxley, Brave New World (1932)
Starring: Demi Moore, Alden Ehrenreich, Jessica Brown Findlay, Harry Lloyd
Okay, we all know what Brave New World is, but what, pray, is Peacock? It's NBC's new streaming service (that is, the place you'll all eventually be comfort-watching The Office and Parks and Recreation) and in addition to this adaptation of Brave New World, it will be boasting such original content as "Untitled Punky Brewster reboot," "Untiled Real Housewives spin-off" and "Untitled Saved by the Bell reboot." Dope?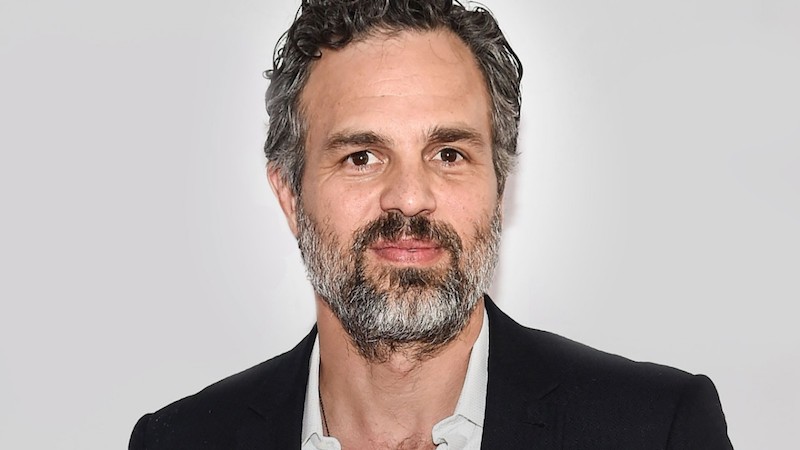 I Know This Much is True (Release Date TBA, HBO)
Based on: Wally Lamb, I Know This Much is True (1998)
Directed by: Derek Cianfrance
Starring: Mark Ruffalo, Kathryn Hahn, Rosie O'Donnell, Juliette Lewis, Imogen Poots
Lamb's 1998 novel was an Oprah's Book Club pick; it will be adapted by the guy behind The Place Beyond the Pines and Blue Valentine into a limited series for HBO sometime this year, with Mark Ruffalo playing the central twin brothers. Both of them, obviously.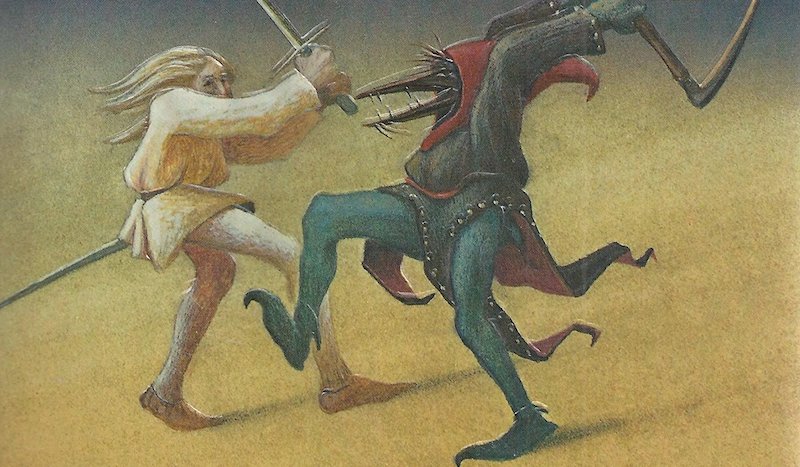 The Stand (Release Date TBA, CBS All Access)
Based on: Stephen King, The Stand (1978)
Starring: James Marsden, Amber Heard, Greg Kinnear, Odessa Young, Henry Zaga, Whoopi Goldberg, Marilyn Manson, Alexander Skarsgård, Hamish Linklater, Heather Graham
Did you think we might get away with just one Stephen King adaptation this year? How sweet. This 10-episode miniseries was originally slated to be a feature film, but there was just too much content to contain it. Personally, I'm particularly looking forward to seeing Alexander Skarsgård as Randall Flagg. Hot evil is so much eviler.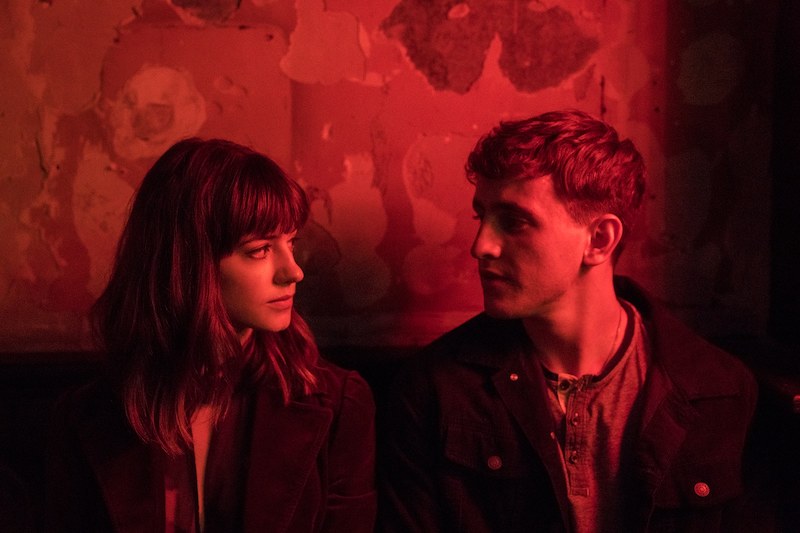 Normal People (Release Date TBA, BBC/Hulu)
Based on: Sally Rooney, Normal People
Starring: Daisy Edgar-Jones, Paul Mescal
Ah yes, the true marquee literary adaptation event of 2020—if only we knew exactly when it would grace our small screens and streaming services. Until we do, we'll just have to content ourselves with gazing upon the first look photos while our Irish friends complain about them.
The Last Thing He Wanted (Release Date TBA, Netflix)
Based on: Joan Didion, The Last Thing He Wanted (1996)
Directed by: Dee Rees
Starring: Anne Hathaway, Willem Dafoe, Ben Affleck, Toby Jones, Rosie Perez
As you may have noticed, Joan Didion is our queen, so this movie, based on her 1996 novel about a reporter who somehow winds up being a Costa Rican arms dealer, is already taking up space on the Literary Hub vision board. It will have its world premiere on January 27th at Sundance, but no word on a wide release date yet.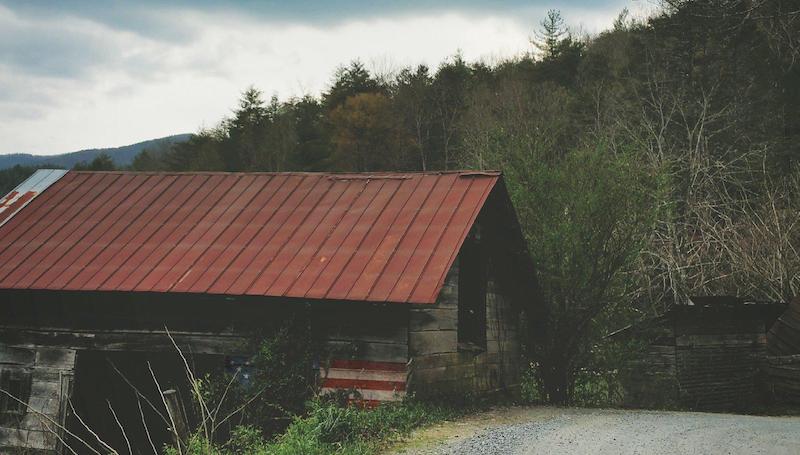 Hillbilly Elegy (Release Date TBA, Netflix)
Based on: J. D. Vance, Hillbilly Elegy (2016)
Directed by: Ron Howard
Starring: Amy Adams, Glenn Close, Gabriel Basso, Haley Bennett, Freida Pinto, Bo Hopkins
The screenplay for this adaptation of Vance's controversial memoir was written by Vanessa Taylor, who also wrote The Shape of Water, Divergent, and three episodes of Game of Thrones. So, will it be a larger-than-life portrayal of America's heartland and what its citizens have done wrong with their lives? We'll have to wait and see. After all, Taylor has written a bunch of romantic comedies, too.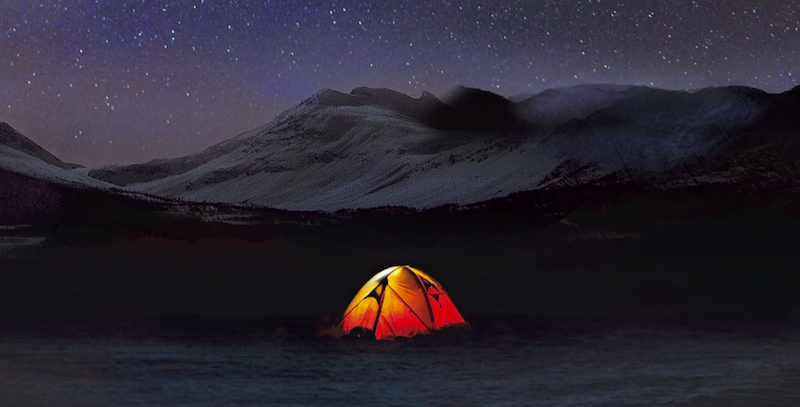 Good Morning, Midnight (Release Date TBA, Netflix)
Based on: Lily Brooks-Dalton, Good Morning, Midnight (2016)
Directed by: George Clooney
Starring: George Clooney, Felicity Jones, Kyle Chandler, David Oyelowo, Tiffany Boone, Miriam Shor
This is not an adaptation of the Jean Rhys novel, unfortunately—how did a debut writer get away with that title?—but it will have Miriam Shor in it, so that's something. The story follows two explorers—one an astronomer at an Arctic research center, one an astronaut on her way back from Jupiter—who find themselves adrift and questioning after the end of the world.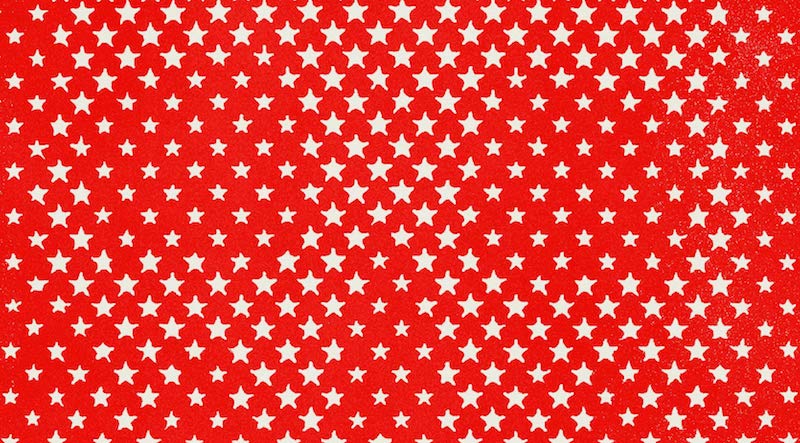 Cherry (Release Date TBA, Netflix)
Based on: Nico Walker, Cherry (2018)
Directed by: Anthony and Joe Russo
Starring: Tom Holland, Ciara Bravo, Bill Skarsgård, Jack Reynor
Nico Walker's Cherry, an autobiographical novel about an Army veteran who gets addicted to opioids and begins robbing banks to fund his habit, made a huge splash when it was released in 2018—while its author was still incarcerated. There's no release date yet for this film, but Walker himself is scheduled to be released from prison in November 2020.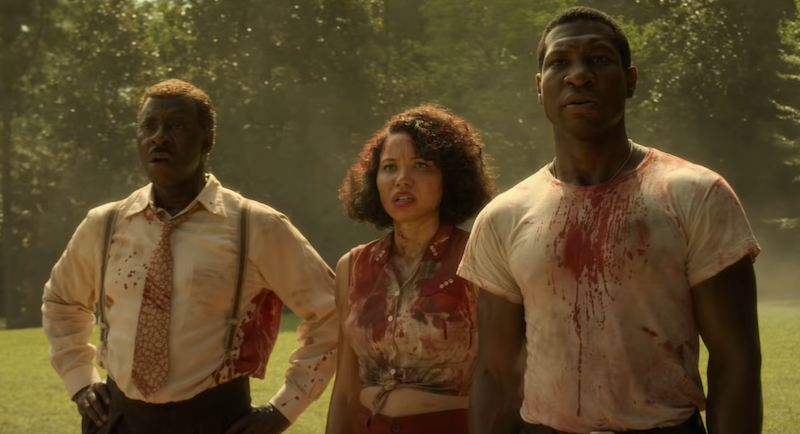 Lovecraft Country (Release Date TBA, HBO)
Based on: Matt Ruff, Lovecraft Country (2016)
Starring: Jonathan Majors, Michael K. Williams, Courtney B. Vance, Jurnee Smollett-Bell
In this one-hour drama series, executive produced by Jordan Peele and J. J. Abrams, Atticus Black heads out across Jim Crow America to look for his father, meeting racist monsters and Lovecraftian monsters alike. Which sounds great on its own, but also, I'll take a chance on anything with Michael K. Williams in it.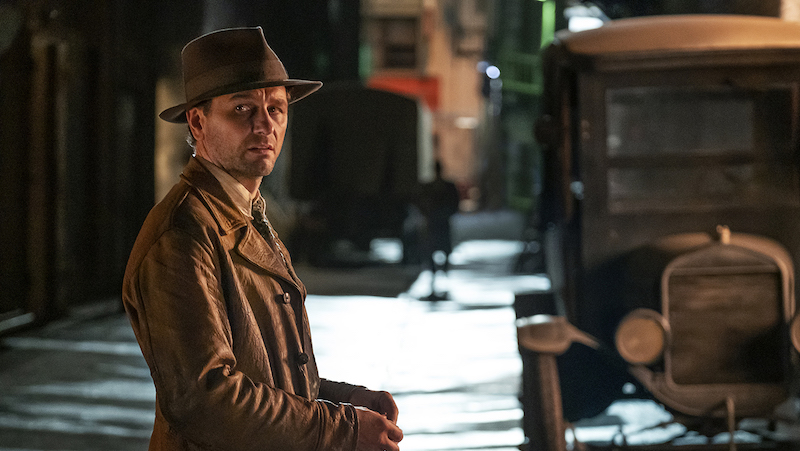 Perry Mason (Release Date TBA, HBO)
Based on: Erle Stanley Gardner's Perry Mason novels and stories (1933-1973)
Directed by: Tim Van Patten
Starring: Matthew Rhys, Tatiana Maslany, John Lithgow, Chris Chalk
Despite his once-widespread popularity, these days, Gardner's wily criminal defense lawyer Perry Mason is probably better known as a television character (specifically as Raymond Burr) than as a literary character, if he is known at all. This HBO miniseries, starring Matthew Rhys as the eponymous Mason (fun fact: it was originally meant to be Robert Downey Jr., but I think this is better), may change all that.
---