The Goethe-Institut, Germany's cultural institute promoting the study of German culture and language, has announced the shortlist for the 2021 Helen & Kurt Wolff Translator's Prize. Funded by the German government, the Translator's Prize celebrates an outstanding literary translation from German into English published in the U.S. in the previous year; the winning translator wins $10,000.
This is the 25th year of the Translator's Prize. Said Shelley Frisch, Jury Chair of the Translator's Prize, in a statement, "This past year has been a hard one on a global scale, medically, politically, and even meteorologically. For many of us, though, literature has remained a reliable source of solace, entertainment, and, often, joy, all of which were needed more than ever . . . We congratulate all four translators for their outstanding contributions in bringing German-language texts to our shores, and thank them for the pleasure and insights they are affording their new readerships."
The four shortlisted translators are: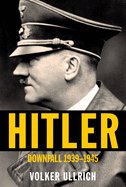 Jefferson Chase
for his translation of Volker Ullrich's Hitler: Downfall, 1939-1945
(Knopf)
Tess Lewis
for her translation of Jonas Lüscher's Kraft
(FSG)
Jackie Smith
for her translation of Judith Schalansky's An Inventory of Losses
(New Directions)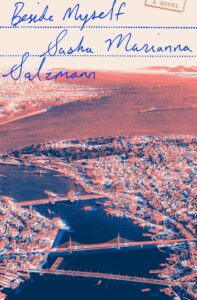 Imogen Taylor
for her translation of Sasha Marianna Salzmann's Beside Myself
(Other Press)
Congratulations to those recognized!