Lit Hub is pleased to share the cover from Katherine Min's novel, The Fetishist, which will be published by Putnam in January 2024. Min's debut novel Secondhand World was a runner-up for the PEN-Bingham Award in 2007. Writer Cathy Park Hong met Min in 2009 at Yaddo, an arts residency, where she heard Min read an early excerpt from her then novel-in-progress, The Fetishist. She remembers that "exquisite, disturbing, Nabokovian" excerpt as "a reframing of Lolita from the perspective of an Asian fetishist." The novel, which recently found its way to literary agent PJ Mark – and the edits of which were finished by Min's daughter Kayla Min Andrews and editor Sally Kim – weaves together the fetishist's perspective with that of the Asian female protagonists, Kyoko and Alma, in a provocative and timely story that Hong calls "long overdue."
Here's the cover, designed by Stephanie Ross, with art direction by Christopher Lin.: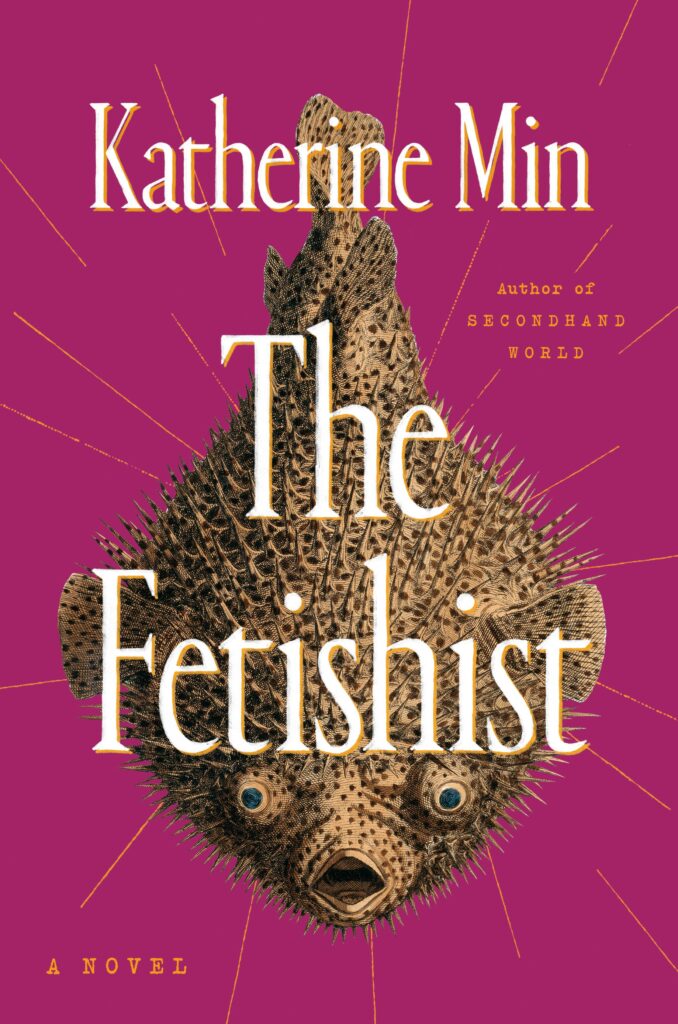 As Hong writes in the book's introduction:
Except for David Hwang's play M. Butterfly, I can think of few literary works by an Asian American writer that deals squarely with queasy questions of desire and politics between a white man and an Asian woman. (Unfortunately, there are plenty of novels about such relationships by unselfaware white authors.) Anne Anlin Cheng, in her scholarly book, Ornamentalism, writes that, under the colonial gaze, the Asian female is "an insistently aesthetic presence that is prized and despoiled." Desire for the "yellow woman" is an aberration or a symptom rather than a preference. Meanwhile in Western history, her own desires have remained largely unheard, until recently. In the Fetishist, Katherine brings to life the desires and rage of Alma, Kyoko, and Emi with beauty, humor, and poignancy that will ultimately move any reader.
Katherine Min's The Fetishist will be published by Putnam on January 30, 2024.