Did you know? Bret Easton Ellis was born this weekend (March 7, to be exact) in 1964. In honor (?) of this highly problematic Pisces, I've ranked all the movies that have been adapted from his books. I am aware there might be some debate about this, but #ISaidWhatISaid.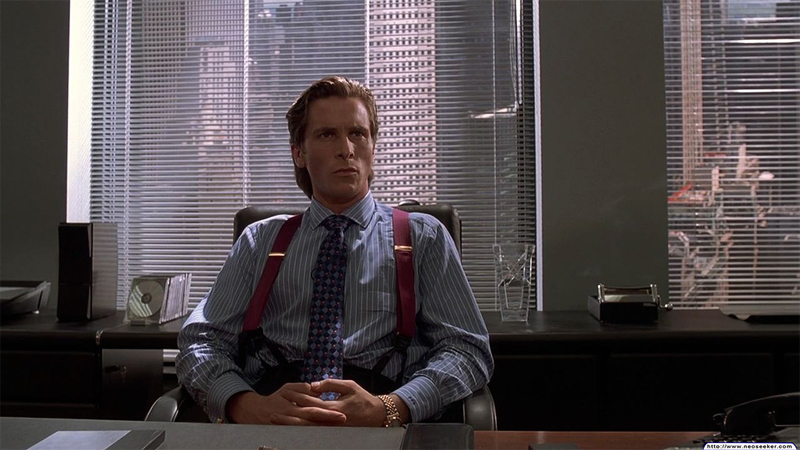 1. American Psycho (2000)
American Psycho, co-written and directed by Mary Harron, is an iconic work of cinema. Harron successfully takes a novel bombarded with laundry lists of designer labels and personifies the hollow consumerism, excessive materialism, and vanity of the 80s. As Gordon Gekko famously said in Wall Street, "Greed is good." The movie version of Ellis's novel turns this creed into an indictment. The script does not idolize Patrick Bateman. Instead, Bateman is borderline inhuman, a sociopath equipped with the bloodlust of Ted Bundy and the single-minded financial fixations of Donald Trump. Yet deep down, Bateman is driven by insecurity (see: his obsession with the perfect business card). The pleasure of acquisition is derived from a place of perceived superiority, of the competitive need to win. Bateman's M.O. mirrors America's legacy of colonialism and ideology of white exceptionalism.
In an interview with The A.V. Club Harron said, "It [the film] was about American vulture capitalism—and not just American, really. Bateman is the embodiment of everything that's wrong with [this system], all the worst and craziest forces—obsession with surfaces, obsession with status, obsession with acquisition. And then the frustration and violence—all of those things."
Harron's interpretation of Bateman couldn't have come to life without the talents of Christian Bale, whose prior role in Velvet Goldmine was a far cry from a ruthless investment banker. Bale disappears into the character. His portrayal is laced with dark humor without diluting the maniacal horror of Bateman's psyche. At one point, Leonardo DiCaprio was cast as Bateman, but he dropped out because Gloria Steinem allegedly convinced him to back out of the role. Can you imagine Leo as Bateman? I can't.
(Fun fact: Steinem is Christian Bale's stepmother.)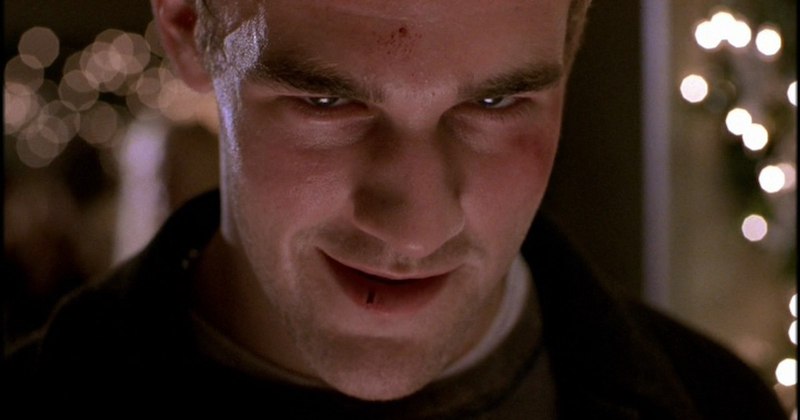 2. The Rules of Attraction (2002)
OK, so, people may disagree with putting this as the second choice, but I'm going to stand by my pick! You've got a whole cast of familiar WB/CW alumni, including James Van Der Beek, Ian Somerhalder, Kate Bosworth, and Jessica Biel. The soundtrack is pretty solid (Blondie, Yaz, Erasure) and enhances the emotional undertones of the scenes. Director Roger Avary captures the chaotic energy of navigating relationships (both romantic and otherwise) in your twenties. I mean, if this were a VH1 reality show, these people would be classified as beyond MESSY.
As seen in the novel, the students at Camden College are selfish, vindictive, dramatic, desperate, lost, confused, depressed, lonely, and impulsive. Sounds exactly like a typical liberal arts school, with inflated tuition and privilege galore!
Additionally, the two standout performances by Dawson Leery and Forever Cool Girl Shannyn Sossamon are the stuff of Tumblr daydreams. Van Der Beek ditches Capeside for New Hampshire, playing the drug-dealing brother of Patrick Bateman. Sean Bateman would probably beat up Dawson, use and abuse Joey Potter in order to form a seedy business connection with her incarcerated father, and get Pacey Witter hooked on pills.
Sossamon plays a student named Lauren Hynde, who wants to lose her virginity. In comparison to the other characters, Lauren is the most down-to-earth. She's got a haircut that predates Cassie's trendsetting shaved head and dresses in clothes you could probably still find at Urban Outfitters. She's just trying to find a sense of inner peace and a place in our dumpster fire of a society. I'm pretty sure she's the only one who actually makes an attempt to go to class.
I mean, consider this scene:
"What does that mean? Know me. Nobody knows anyone else, ever."
Depressed teenage me thought it was SO DEEP, DUDE.
And you know what, I'm not alone. The movie has (rightly) become a cult classic. Overall, The Rules of Attraction isn't a perfect film, but I think that Avary understands the source material.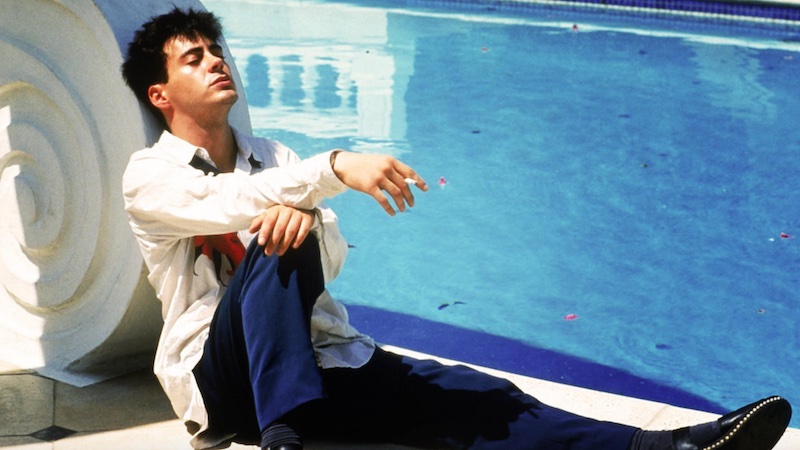 3. Less Than Zero (1987)
Not a bad effort, but Andrew McCarthy doesn't really sell his performance as nihilistic, East-Coast-undergrad Clay. However, Robert Downey Jr.'s turn as Julian is what anchors the entire movie. Downey has an innate ability to emote the vulnerability of morally ambiguous characters. It's not that you necessarily are rooting for Julian or Clay, but you're hoping that they make it out alive.
In a positive review, Roger Ebert (R.I.P.) said, "The whole movie looks brilliantly superficial, and so Downey's predicament is all the more poignant: He is surrounded by all of this, he is in it and of it, and he cannot have it. All he wants to have is a good time, but he is trapped in a paradox."
If American Psycho (both the film and novel) is about the societal and cultural fatalities caused by greed, Less Than Zero is about the emotional and interpersonal consequences of a life of excess.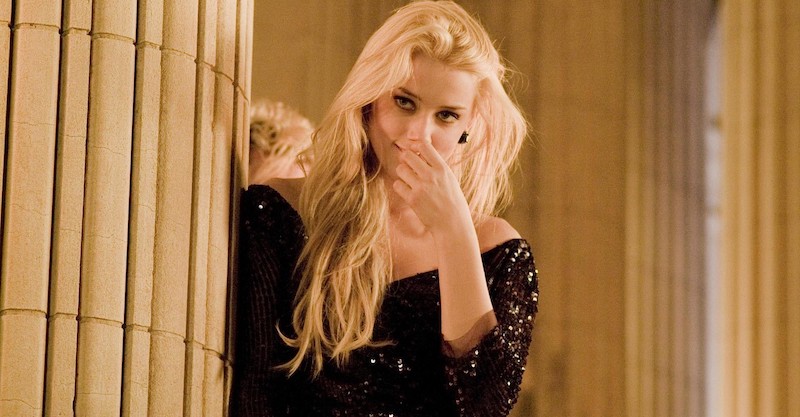 4. The Informers (2008)
I admit I haven't seen this one, but judging by the Rotten Tomatoes score, I'm not missing much.
The plot is pretty much what you would expect from an Ellis-inspired project. Los Angeles glamour serves as the backdrop for horrible, no-good, hollow people with major issues. The book doesn't focus on one individual, so the movie revolves around character studies rather than a streamlined plot.
The Hollywood Reporter said in 2009, "The film is well shot by Petra Korner, but it's still one long wallow in sordidness. Informers is never erotic, rarely witty, and its survey of unbridled hedonism ultimately seems pointless."
5. Glitterati (2004)
This one isn't a straight-up adaptation, but a "bridge" between The Rules of Attraction and 1998's Glamorama. The protagonist, Victor Ward, embarks on a European road trip and becomes involved in a terrorist plot. How edgy! /sarcasm
This film has never seen the light of day due to legal, ethical, and music licensing issues. (Sounds on brand for Ellis!) And for that reason, it is automatically at the bottom of this list.