On Wednesday, at a ceremony at the Tribeca Rooftop in New York, Kirkus Reviews announced the three winners of the 10th annual Kirkus Prize: one each in Fiction, Nonfiction, and Young Readers' Literature. The winners were chosen from a list of 18 finalists, which were all published between November 1, 2022, and October 31, 2023 (for fiction and nonfiction), and October 1, 2022 and September 30, 2023 (for young readers' literature) and reviewed by Kirkus. The winners each receive a trophy and a cash prize of $50,000.
"History and community emerged as central themes in the most outstanding works of literature published this year. We see these ideas come to life in wildly different ways in all three of this year's winners, each one compelling from beginning to end, begging to be celebrated, discussed, and shared," said Meg Kuehn, publisher of Kirkus Reviews, in a press release. Congratulations to the winning writers: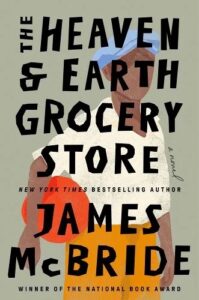 FICTION:
James McBride, The Heaven & Earth Grocery Store (Riverhead)
Judges' citation: Citation: Focusing on the Chicken Hill neighborhood of Pottstown, Pennsylvania, where, in the 1930s, the town's Black and Jewish families lived side by side, James McBride has created a vibrant fictional world as only this master storyteller can. The characters' interlocking lives make for tense, absorbing drama as well as warm, humane comedy. This is a novel about small-town American life that is clear-eyed about prejudice yet full of hope for the power of community.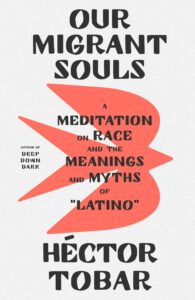 NONFICTION:
Héctor Tobar, Our Migrant Souls: A Meditation on Race and the Meanings and Myths of "Latino" (MCD/FSG)
Judges' citation: This vital work of autobiography and cultural commentary—which also serves as a potent manifesto—is an essential book by a veteran journalist and author at the height of his powers. Tobar goes beyond reductive newspaper headlines and inflammatory political discourse to portray the complexities and contradictions of Latinx experience in the U.S. Featuring eye-opening interviews with people from across the country, this elegantly written, refreshingly forthright book brings into sharp focus a massive yet marginalized community.
YOUNG READERS' LITERATURE:
Ariel Aberg-Riger, America Redux: Visual Stories From Our Dynamic History (Balzer + Bray/HarperCollins)
Judges' citation: This rousing work of young adult nonfiction demonstrates that history, far from being dusty and irrelevant, is a subject that teens will eagerly engage with—if we give them what they deserve: provocative, courageous, and inclusive books that respect their passion and intellect. Balancing vibrant collage art with captivating text, Aberg-Riger inspires readers to think critically and ask probing questions. At a time when books that challenge whitewashed history are coming under fire from censors, this is a vitally important work that dares to tell the truth.