I'm not kidding. If you have a little money left over this month in your literary memorabilia budget, you can now spend it on any one of 400 articles of clothing belonging to the late, great literary icon Gabriel García Márquez, up for auction beginning this Wednesday.
According to Marquez's granddaughter, Emilia Garcia Elizondo, many of the items up for grabs feature "small vestiges of his life as a writer: a jacket with a marker in a pocket, which he used to autograph his books, or even an ink stain."
The event, called "The Wardrobe of García Márquez," will kick-off the opening of a cultural center headed by Garcia Elizondo, with proceeds going to a foundation that supports children from Indigenous communities in southern Mexico.
According to this 1981 Paris Review conversation between García Márquez and Peter Stone, the author of One Hundred Years of Solitude "is a solidly built man, only about five feet eight or nine in height, who looks like a good middleweight fighter—broad-chested, but perhaps a bit thin in the legs." (Thin in the legs? Were they on the beach?)
Based on that, and looking at pictures of García Márquez over the years, I'm going to guess he's something like a 40 regular, depending on the fit (many of García Márquez's signature tweed blazers are long and boxy, so who knows). Sadly, 40R might be a little small for me, but if it weren't (and I had the money), here's what I'd buy from the wardrobe of García Márquez: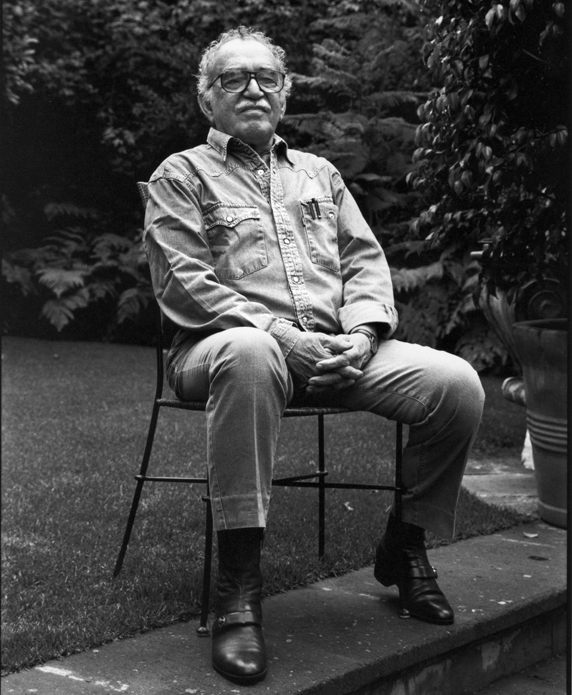 You better believe I'm going in for this beautifully worn denim shirt, the softness of which is practically jumping out of the photograph… And it looks like those aggressively hemmed pants have enough material left over that I might actually be able to wear them. Also a BIG YES on the implied swagger of those swashbuckling boots.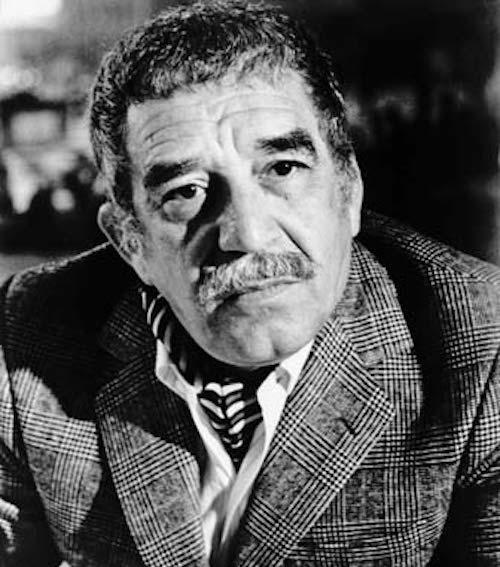 I'm not a huge fan of the wide-lapel tweed, but if you throw in the cravat and the linen, I'm in.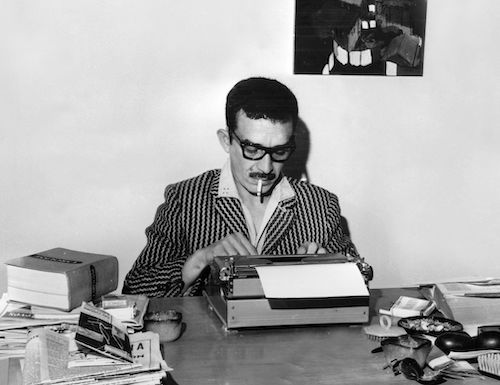 Holy shit, this jacket. I'm a little anxious about what it's made of (more poly than not?), but that striping is zany in just the right way, and would look great over a heavily textured black knitted tie.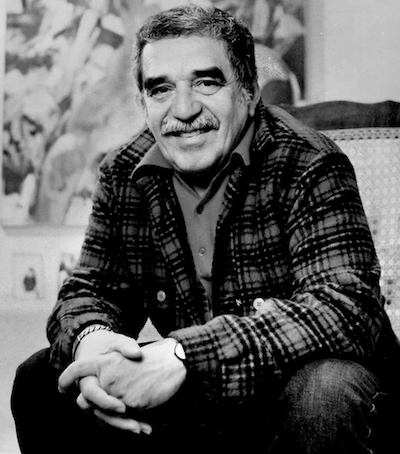 It just so happens I am writing this on the first truly sweater-appropriate fall day where I live and if I owned this outfit I would have it on right now. We all need more shirt-jackets in our lives.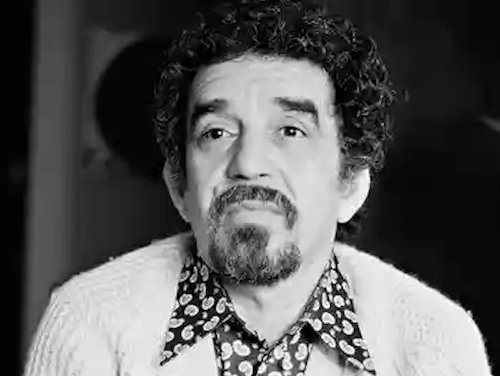 This almost looks like he threw on his lover's clothes and climbed out the window when her husband came home early but that cardigan looks so soft and comfortable I'm going to ignore the near-lethal collar action.