The Joyce Carol Oates Prize, which is sponsored by the Simpson Literary Project, honors a distinguished mid-career author of fiction every year. The prize comes with a $50,000 purse, and has been bestowed annually since 2017. The finalists were selected by an anonymous jury from "emerged and still emerging" authors confidentially nominated by publishers, reviewers, agents, authors, and other representatives.
This year, the finalists are Danielle Evans, Jenny Offill, Darin Strauss, and Lysley Tenorio.
"All four finalists for the 2021 Joyce Carol Oates Prize are spectacularly deserving, having justifiably earned the love and admiration and awe of devoted readers," said Joseph Di Prisco, chair of the Prize. "The Simpson Literary Project invests in and supports stories and storytelling across a great social and generational spectrum. Where we celebrate stories and their makers, including especially those on our shortlist here, we affirm the best of our diverse communities and cultures and underscore our shared humanity."
The authors will appear, alongside Joyce Carol Oates, in a live "Meet the Finalists" event (a coproduction of House of SpeakEasy and the Simpson Literary Project) on Tuesday, March 30th, 2021, 5:00pm PST/8:00pm EST. The authors will each share stories tied to the theme "The Day I Realized" and then engage in a panel discussion on a wide range of topics with Joe Di Prisco and Joyce Carol Oates herself. Join them, Simpson Literary Project staff, and supporters for the virtual celebration.
The winner will be announced in late April 2021 and will be featured (alongside the finalists) in Simpsonistas: Tales from the Simpson Literary Project Vol. 4, to be published in 2022.
*
2021 Joyce Carol Oates Prize Finalists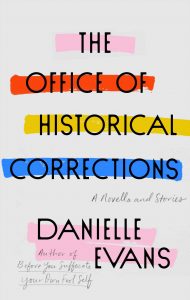 Danielle Evans, The Office of Historical Corrections
(Riverhead)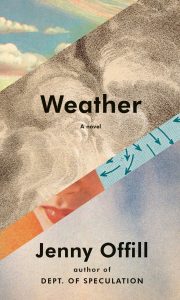 Jenny Offill, Weather
(Knopf)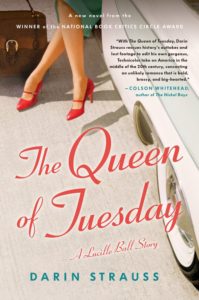 Darin Strauss, The Queen of Tuesday
(Random House)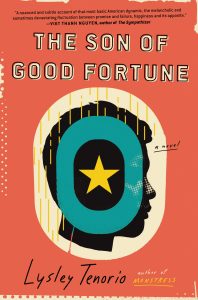 Lysley Tenorio, The Son of Good Fortune
(Ecco)