Graham Swift's Here We Are; Natalie Zina Walschots' Hench; Christina Lamb's Our Bodies, Their Battlefields; and Laila Lalami's Conditional Citizens all feature among the Best Reviewed Books of the Week.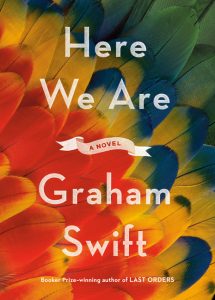 1. Here We Are by Graham Swift
8 Rave • 5 Positive • 1 Mixed • 1 Pan
"Here We Are is a paragon of the magic of compressed narration. How does Swift pull off this literary sleight of hand? … Readers who hope for the curtain to be drawn back completely may be as disappointed as audiences looking for the secrets behind conjuring a parrot from thin air and then making it disappear without a trace … once again, Swift has demonstrated wizardry in his ability to conjure magic out of ordinary lives.
–Heller McAlpin (NPR)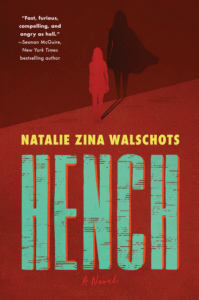 2. Hench by Natalie Zina Walschots
8 Rave • 2 Postive
"In this refreshing, subversive, and darkly humorous debut novel, poet and journalist Walscholts slowly reveals the nuances of her superpower-filled world, keeping readers guessing. Henchreads like a comic without the illustrations and is packed with subplots and rapid-fire wit. With a diverse and inclusive cast of characters, Walschots' original tale performs a brilliant and exciting variation on the superhero trope and is not to be missed."
–Patricia Smith (Booklist)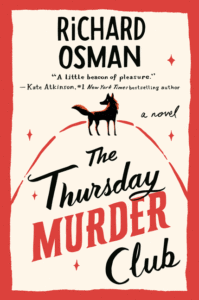 3. The Thursday Murder Club by Richard Osman
5 Rave • 2 Positive • 1 Mixed
"… imaginative and witty … Through some hilariously masterful manipulation, the group unearths clues and teases out witness testimony … Osman's careful attention to the realities of life in a retirement village ensures that The Thursday Murder Club is a compassionate, thoughtful tribute to a segment of the population that's often dismissed and ignored. It's also an excellent example of the ways in which a murder mystery can be great fun."
–Linda M. Castellitto (BookPage)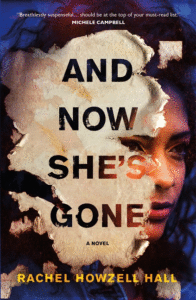 4. And Now She's Gone by Rachel Howzell Hall
4 Rave • 2 Positive
"… complex, emotionally charged … This #ownvoices mystery keeps to a fast pace and has plenty to say during the ride, offering a strong, likable sleuth. Her will-they-won't-they dynamic with sexy, honorable Nick adds a sweeter layer of tension in an already suspenseful atmosphere, but Hall also showcases a dynamic cast of supportive women coworkers … Domestic abuse acts as a through line in the plot, and Hall portrays her characters as survivors with complex inner lives, not as helpless victims. Questions abound and should confound readers as much as they do Gray. The twisted answers will likely appeal to Gone Girl fans. And Now She's Gonecombines heart, smarts and wit in one package."
–Jaclyn Fulwood (Shelf Awareness)
Read Rachel Howzell Hall on the art of disappearing here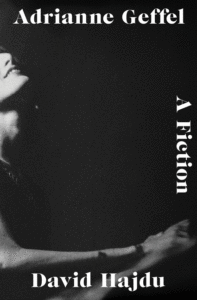 5. Adrianne Geffell by David Hajdu
5 Positive • 1 Mixed
"Hajdu, himself a reviewer of music, movie, comics, and culture at large, brings a kind of comic book sensibility to his first novel, which resembles a music biography. Though relatively short, the book is heavy on illustrative details and quirky pulp sensibility. Unfolding from the perspective of a faceless oral historian interviewing a series of subjects, the point of view is disciplined in a way that recalls a comic book penciler's control over a panel's field of view … These critics believe that [Adrianne's] music, a mirror of her emotions, is only good when she is struggling. Though she is far from the first artist to wrestle with fame, Adrianne's distinctive musical abilities, and the emotional transparency of her music, make these tensions uniquely visible. Hajdu's book can be read as the story of a critic grappling with the destructive forces at play within his own field."
–Taylor Poulos (Guernica)
**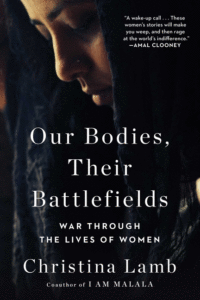 1. Our Bodies, Their Battlefields: War Through the Lives of Women by Christina Lamb
9 Rave • 1 Positive
"… urgent … The atrocities in Our Bodies, Their Battlefieldshorrify, as they should. Lamb does society a service by forcing us to look … [Lamb] provides one of the first exhaustive examinations of sexual violence as a deliberate weapon, used to inflict terror and humiliation. Her book is painful to read but should be required for everyone interested in military and global affairs … She travels through Asia, Africa, Europe and South America to provide an intimate picture of what it's like to be abused and forgotten … Despite the barbarity, Lamb's humane portraits of survivors kept my attention. I grew invested in the women and felt compelled to listen to their stories … In the conclusion of her book, Lamb writes, 'Every time I walk past a war memorial I wonder why women's names aren't on it.' With Our Bodies, Their Battlefields, she provides a monument of sorts."
–Judith Matloff (The New York Times Book Review)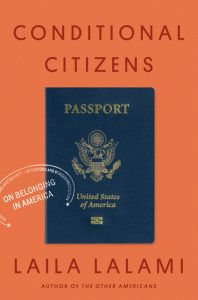 2. Conditional Citizens: On Belonging in America by Laila Lalami
5 Rave • 6 Positive • 1 Mixed • 1 Pan
"… a wonderfully readable series of essays … The points Lalami makes are not new, but her perspective on them is unique, and the beautifully written personal stories she includes give Conditional Citizens a flair and warmth rare in a polemic about what's wrong with America … Like her innate globalism, the author's perspective as a parent enriches her analysis … This is Lalami's first nonfiction book after four novels, one of them a National Book Award finalist, and it is exciting to hear her address the issues she has touched on in fiction with rigor and focus."
–Marion Winik (The Star Tribune)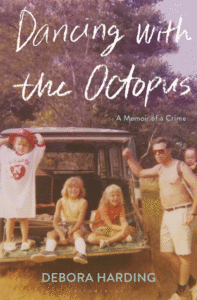 3. Dancing with the Octopus: A Memoir of a Crime by Debora Harding
3 Rave • 3 Positive
"Some memoirs recount riveting stories. Others are notable for their masterful storytelling. Debora Harding's Dancing With the Octopus accomplishes both … With remarkable perception, Dancing With the Octopus shows how, day by day, year by year, both her criminal assault and family dysfunction left Harding with a lifetime of consequences … One of the book's great strengths is how artfully Harding lays out the details of her multifaceted story, weaving in and out of time rather than relying on a chronological timetable … unique and unforgettable."
–Alice Cary (BookPage)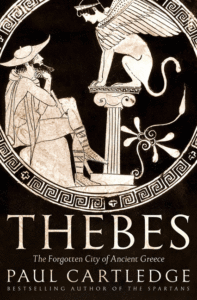 4. Thebes: The Forgotten City of Ancient Greece by Paul Cartledge
2 Rave • 4 Positive • 1 Mixed
"Mr. Cartledge's command of the historical material is effortless and exhaustive, and his appreciation of Thebes is persuasive. Between the radical but self-destructive democracy of Athens and Sparta's totalitarian oligarchy (both imperialist), Thebes and Boeotia stand in the middle as an early model of democratic federalism … It was Thebes that dealt a critical blow to Spartan domination, and a Theban leader who freed a long-enslaved people. Alexander the Great himself adopted military tactics from Epaminondas. If Thebes's period of hegemony was brief—barely a decade—it also changed the course of the ancient world."
–A. E. Stallings (The Wall Street Journal)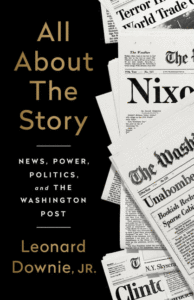 5. All About the Story: News, Power, Politics, and the Washington Post by Leonard Downie
3 Rave • 2 Positive
"… could be characterized as a series of war stories best enjoyed by journalists, past and present. This would be a disservice to history lovers who will relish his behind-the-scenes narratives of some of the world's biggest stories during his 44 years at The Washington Post, including 17 years as executive editor until his forced retirement in 2008 … a celebration of what strong journalism can accomplish. It is also a cautionary tale about what's at stake if our financially imperiled profession does not find new ways to remain viable. Plus, it's full of great gossip … For all his seriousness, Downie slips in many gossipy asides."
–Connie Schultz (The Washington Post)