Danielle Evans' The Office of Historical Corrections, Jonathan Lethem's The Arrest, Jo Nesbø's The Kingdom, and Celia Paul's Self-Portrait all feature among the best reviewed books of the week.
Brought to you by Book Marks, Lit Hub's "Rotten Tomatoes for books."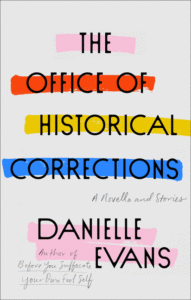 1. The Office of Historical Corrections by Danielle Evans
(Riverhead)
9 Rave • 1 Positive 
"What makes a good short story? Danielle Evans' dynamite new collection proves a study in the form. Slices of life, each piece in Corrections captures its own mood, hums to distinct rhythms, and locates unique spaces for empathy and pain and catharsis. They're also delectably readable, propulsive accounts of loss and fear and redemption that twist with O. Henry-level glee… the titular novella to finish the book, a masterpiece of tension and mystery rooted in one woman's swirling investigation of a racist tragedy from the past. Though, of course, as every story here reminds, the past is never too far away.
–David Canfield (EW)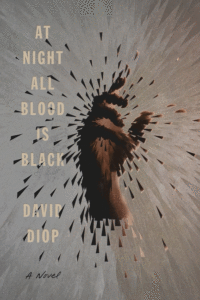 2. At Night All Blood is Black by David Diop
(FSG)
5 Rave • 3 Positive 
"Diop's short but emotionally packed second novel illuminates an underreported chapter in French and Senegalese history. Part folklore, part existential howl, and part prose poem, it is a heartbreaking account of pointless suffering … A searing, eye-opening tale of innocence destroyed."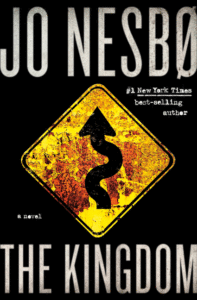 3. The Kingdom by Jo Nesbø
(Knopf)
5 Rave • 2 Positive • 1 Mixed
"… a dense, suspenseful bundle of Norwegian noir … At 549 pages, The Kingdom (named after the Opgard's family farm) feels as much like a miniseries as a novel. You're so curious about what the next episode will bring that even if you've stepped away from the book for a meal or a good night's sleep, you feel like one of those 19th-century readers who stormed the New York Harbor, awaiting the arrival of a new installment of a Dickens novel … While brutal emotional injury is at the center of the novel, social change is what keeps the Opgard family saga churning… Scandinavian noir is famous for its gore, and while The Kingdom isn't lacking in that department, most of what's grisly here is psychological … Writers like Nesbo have that knack for instilling just enough humanity in their miscreants that we keep hoping they might, if not repent, then at least acknowledge their moral scuzziness. Or, being morally imperfect ourselves, we sort of hope they don't get caught—at least not yet."
–Richard Lipez (The Washington Post)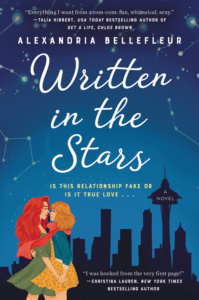 4. Written in the Stars by Alexandria Bellefleur
(Avon)
3 Rave • 4 Positive
"[A] fun, light-weight and light-hearted romp through the worlds of two Seattle women who find love together in spite of themselves … Sometimes, you just want to read a fun romance novel, and Written in the Stars is that. Gooey with kindness and affable as a puppy, it's a warm, near-perfect sink into a sweetness and light … Overall, the book is a sweet little romantic romp that's a perfectly cozy holiday season read."
–Lisa Fernandes (All About Romance)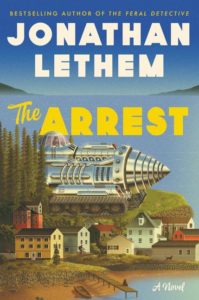 5. The Arrest by Jonathan Lethem
(Ecco)
8 Positive • 1 Mixed
Read a profile of Jonathan Lethem here
"In his latest novel, The Arrest, Jonathan Lethem explores a world in which technology stops working … In another book, by another writer, perhaps there would be more in the way of description, causes and mechanisms, the back story that got us to this moment. Exposition begets exposition; down that road lies a more conventional (and most likely longer) dystopian novel. But this is Jonathan Lethem, a master at subverting expectations of form and genre … He has not written a conventional postapocalyptic cautionary tale. If anything, he seems more interested in unpacking assumptions built into such tales, and why we seem to have an endless appetite for stories that, presumably, should make us feel terrible … The Arrest may not show Lethem at the height of his powers, but as with so much of his work, it is inventive, entertaining and superbly written."
–Charles Yu (The New York Times Book Review)
**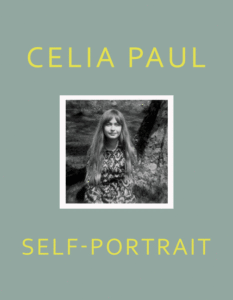 1. Self-Portrait by Celia Paul
(NYRB)
8 Rave • 3 Positive
"It's an account of a life so rigorously dedicated to art and family that fame seems beside the point … As a writer, she's possessed of a heightened sensibility, a particular vantage on to the world … Self-Portrait illuminates what Freud's long shadow obscured: Celia Paul herself, and an altogether different way of being an artist … Paul speaks of Freud not as a teacher, but a lover, a man who both delighted and frustrated her. She does not engage in the question of what effect his style might have had on her artistic development, nor does she answer whether her youthful experience modeling for Freud informed her own practice of painting … Celia Paul is a more gifted writer than she has any business being; it's almost unfair… Self-Portrait reads like a novel. Paul alights on a topic, offers asides and digressions, circles back to her main point. The work is written with intention but wears it lightly. … Her painting is not an act of close observation—she's seen these people before—but some deeper communion with the person she's aiming to fix on canvas. It's impressive that she's able to render them in words, too, on the page: Freud, her parents, and, of course, herself."
–Rumaan Alam (The New Republic)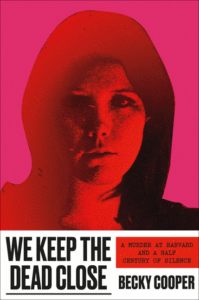 2. We Keep the Dead Close: A Murder at Harvard and a Half Century of Silence by Becky Cooper
(Grand Central)
5 Rave • 2 Positive
"Becky Cooper, formerly of the New Yorker, has already drawn comparisons to In Cold Blood with her true crime masterpiece…and for good reason … She perseveres mightily in her investigation, driven in part by the way she identifies with the quirky, complicated victim … The book is strongest when we're empathizing with Jane—her romantic foibles, grappling with sexism within academia—rather than with the author. For aspiring journalists, Cooper's impressive work in We Keep the Dead Close is a masterclass on how to do investigative reporting.She dug deep into archival research and interviewed most everyone involved in the case, drawing uncomfortable information out of her sources with particular skill while still withholding judgment … The resolution, when it comes, is as unexpected as it is heartbreaking."
–Jessica Wakeman(BookPage)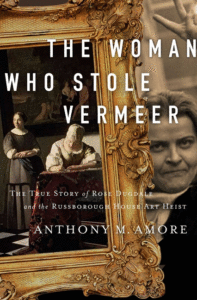 3. The Woman Who Stole Vermeer: The True Story of Rose Dugdale and the Russborough House Art Heist by Anthony M. Amore
(Pegasus Crime)
5 Rave • 1 Positive
Read an excerpt from The Woman Who Stole Vermeer here
"As Amore illustrates with an irresistible blend of wryness and affection, [Rose's] adopted proletarian role was not always convincing or particularly noble … Amore's winning detachment is unchanged as Rose evolves from debutante to desperado … Amore's publisher has falsely advertised his droll, engaging book as an 'unbelievable' heist story. Ocean's 8 (or 11, 12, 13) it's not, Dugdale is more Fawlty than Ocean. Yet this in no way diminishes the pleasures of The Woman Who Stole Vermeer. Rose is terrific company: clever, forthright and flamboyant."
–Max Carter (The New York Times Book Review)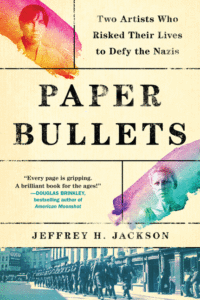 =4. Paper Bullets: Two Artists Who Risked Their Lives to Defy the Nazis by Jeffrey H. Jackson
(Algonquin)
3 Rave • 3 Positive
Read an excerpt from Paper Bullets here
"… a captivating tale of queer love and resistance during World War II… Jackson's research is impeccable and his writing is lively. Even though this is a Holocaust biography, the trajectory of the women's lives, and their artistic symbiosis, make for fascinating reading. The book's clean, crisp language incorporates needed historical context well … Full of struggles, triumphs, and intimate knowledge of a complex relationship, Paper Bullets is a gem of a historical text about two women who stood up to power defiantly, living on their own terms."
–Monica Carter (Foreword Reviews)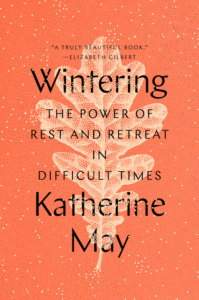 =4. Wintering: The Power of Rest and Retreat in Difficult Times by Katherine May
(Riverhead)
3 Rave • 3 Positive
"May writes beautifully of her own recent bout with a personal winter … [May] has found a subject that speaks to our time … refreshingly free of self-pitying navel-gazing and trite exhortations to buck up … Also refreshing, May embraces the cold and dark in part by exploring the soothing powers of the natural world and the way other creatures and cultures deal with winter … a contemplative, hopeful, consoling book."
–Heller McAlpin(NPR)