Tonight, at its special virtual ceremony hosted from the Austin Central Library, Kirkus Reviews announced the winners of the 7th-annual Kirkus Prizes in fiction, nonfiction, and young readers' literature, which celebrate the most inventive, electric, and timely fiction of the year.
The Award comes with a cash prize of $50,000; previous winners include Colson Whitehead, Saeed Jones, and Jerry Craft.
This year, the winners, chosen from 18 outstanding finalists, are Raven Leilani (fiction), Mychal Denzel Smith (nonfiction), and Derrick Barnes & Gordon C. James (young readers' literature).
Leilani, at the age of 30, has become the youngest author ever to win the Kirkus Prize; and Barnes and James are the first repeat winners of the prize, having won the 2018 Young Readers' Literature for their picture book Crown: An Ode to the Fresh Cut.
Below, you'll find statements from each of the panel of judges on the award-winning titles.
Congrats to all!
*
2020 Kirkus Prize Winners
FICTION
Raven Leilani, Luster
(Farrar, Straus and Giroux)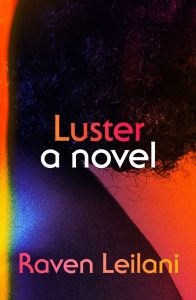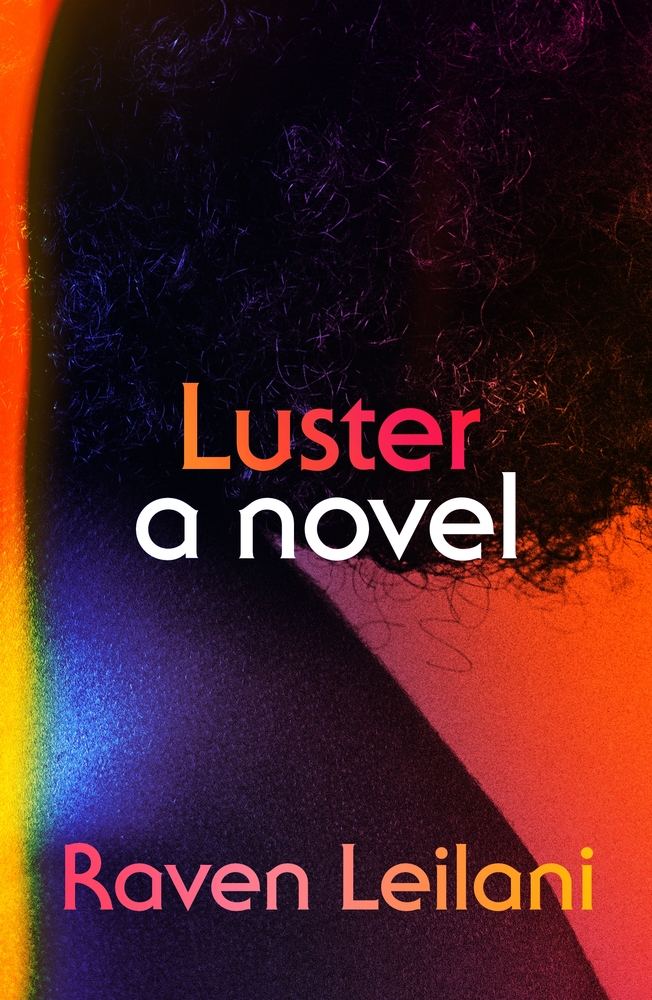 Judges' statement: Raven Leilani's debut, Luster, takes off with a bang and never lets up, offering an exhilarating, propulsive literary roller-coaster ride rife with unpredictable twists and turns, dips and soars. With Edie—the unapologetically bold, badass young Black woman at the book's center—Leilani creates an unforgettable character whose agency is as seductive as the urgency with which her unusual story unfolds. The author tackles race and gender, sex, class and power with a knack for nuance, a generous spirit, and a keen eye for revelatory details, bringing us an eye-opening novel that is candid and compassionate, dangerous and disarmingly original. Emotionally raw and virtuosically polished, Luster feels like both a story that will stand the test of time and the novel we need right now.
NONFICTION
Mychal Denzel Smith, Stakes Is High: Life After the American Dream
(Bold Type Books)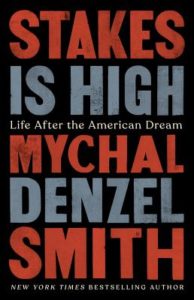 Judges' statement: In a tumultuous year charged with injustice, uncertainty, and a distinct lack of leadership, Stakes Is High is the perfect call to action needed to push beyond 2020. Mychal Denzel Smith's razor-sharp manifesto demands us to question the unexamined inequity built in to the individualist core of the problematic concept of the "American Dream." Smith dares readers not just to rethink and reckon but to undo what racism, carcerality, greed, heteropatriarchy, and state-sanctioned suffering have wrought on our society. Each impassioned sentence is meticulously crafted and poignant, as the author argues, succinctly and vigorously, that we are the change we've been waiting for and our direct communal actions might be the only way to move toward a more progressive, inclusive future. With no word wasted, Smith delivers the book of our fraught moment.
YOUNG READERS' LITERATURE
Derrick Barnes (illustrated by Gordon C. James), I Am Every Good Thing
(Nancy Paulsen Books)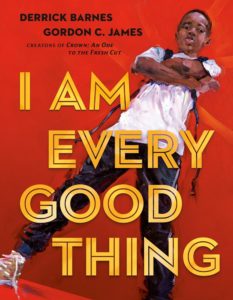 Judges' statement: I Am Every Good Thing is a beautiful, tender, and uncompromising celebration of Black boyhood and all its possibilities. James' gorgeous, museum-worthy oil paintings shine with vibrant colors and expressive figures, depicting Black boys in roles that range from thoughtful philosopher to zooming superhero. Barnes' exuberant and poignant text is not only a joyous affirmation of identity, but a child's courageous demand to define himself and be seen on his own terms—a universal human right reinforced by timeless artwork. I Am Every Good Thing is a bold, loving proclamation that stirs the heart with the power of its message and masterful delivery.