A great novel doesn't have to follow conventional form. In the hands of a skilled writer, a story that departs from the traditional narrative structure can be compelling, engaging, and insightful. Today is National Letter Writing Day, which got me thinking about books that are told entirely in written correspondence. The below list is not definitive but provides a small sample of contemporary epistolary novels that beg to be read.
*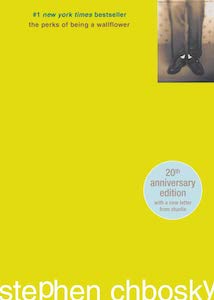 Stephen Chbosky, The Perks of Being a Wallflower
Initially published in 1999, this YA cult classic is about a 15-year-old high school student named Charlie, who pens his most intimate thoughts to an unnamed friend. During the course of his freshman year, Charlie learns about the restorative power of friendship, the pains of heartbreak, and what it means to truly belong. Chbosky's narrative voice perfectly embodies all the uncertainties and anxieties of adolescence, crafting an endearing, sympathetic protagonist. The novel also handles the subjects of mental illness, sexual abuse, and suicide with considerable care. Perks has lasting staying power because it has real heart. Like The Catcher in the Rye (which Charlie mentions reading), Perks captures universal aspects of growing up. The book was made into a feature film in 2012 and starred Logan Lerman as Charlie, Emma Watson as Sam Button, and Ezra Miller as Patrick Stewart.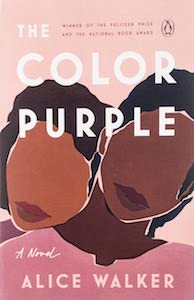 Alice Walker, The Color Purple
Alice Walker's 1982 novel won the 1983 Pulitzer Prize for Fiction and the National Book Award for Fiction—and for good reasons. Walker's prose is striking and the epistolary form emphasizes Celie's emotional, taxing journey to self-actualization and autonomy. In 1985, Steven Spielberg adapted the book for film. Spielberg's adaptation was nominated for 11 Academy Awards but secured none, which some critics and general viewers regarded as evidence of the institution's racial bias. The Color Purple was also made into a musical in 2005, opening at the Broadway Theatre in Manhattan. In a 2019 interview with ArtsATL, Walker discussed the book's timeless appeal: "Faulkner said, 'The past is not past.' I think that's it. It's still continuing to do incredibly well in so many parts of the world. For instance, the play was in South Africa, where it was a huge smash. Somewhere in Canada, it was directed by a black woman, and that had never happened there . . . When we have dealt with all of these issues in another century, it won't be relevant. Until then, I do feel that women and men respond to it because it is fresh enough so that they can feel that visceral connection of ancestors."
Elizabeth Kostova, The Historian
You don't need to have read Dracula to thoroughly enjoy Kostova's sweeping novel that blends cultural lore and literary history. A young woman discovers a set of weathered letters in her father's library, which ultimately leads to the quest to unearth the truth about Dracula. Kostova brings a new, refreshing take on classic vampire mythology. In a 2017 Reddit AMA, Kostova said of her creative process: "I think the really oblique angle of the plot of The Historian is the fact that it's told in documents, something I borrowed from Stoker's Dracula and Wilkie Collins's The Moonstone—and other novels. I didn't name the main character because I was interested in seeing if I could make her actually more real that way—she's telling her story herself, and we don't name ourselves in our heads as we think and live!"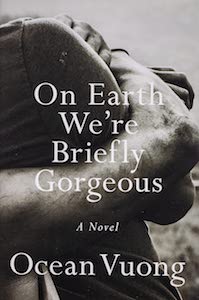 Ocean Vuong, On Earth We're Briefly Gorgeous
This debut novel took the literary world by storm and was longlisted for the 2019 National Book Award for Fiction, the Carnegie Medal in Fiction, the 2019 Aspen Words Literacy Prize, and the PEN/Hemingway Debut Novel Award. The book is structured as a letter to the narrator's mother, Little Dog uncovers the unknown depths of his family history. Vuong's prose aptly explores the concept of how writing can form a pathway to freedom. Reviewing for NPR, Heller McAlpin called Vuong's debut "a painful but extraordinary coming-of-age story about surviving the aftermath of trauma."
Chris Kraus, I Love Dick
First published in 1997, Chris Kraus's novel combines fiction and memoir to chronicle the extramarital obsession of a struggling female filmmaker. The book structures the narrative in letters from "Chris Kraus" to "Dick ______" (his full name is never revealed). In a 2006 Q&A with Selah Saterstrom, Kraus reflected on the process of writing the seminal novel: "I thought I was doing a high giddy job of performing philosophy. Naturally this writing was very physical, and I was terribly shocked when it was widely perceived at face value, as a cheap confession. Because in the book I talked over and over again about operating at a Third Remove, using a Kierkegaardian sense of irony when dealing with the banal facts that comprise straight female life: the Crush, when will he call me?" The novel was adapted for TV and released via Amazon Prime Video in 2016 but was canceled after one season.