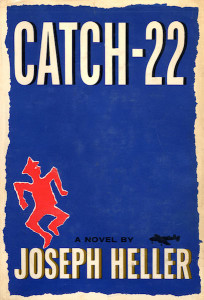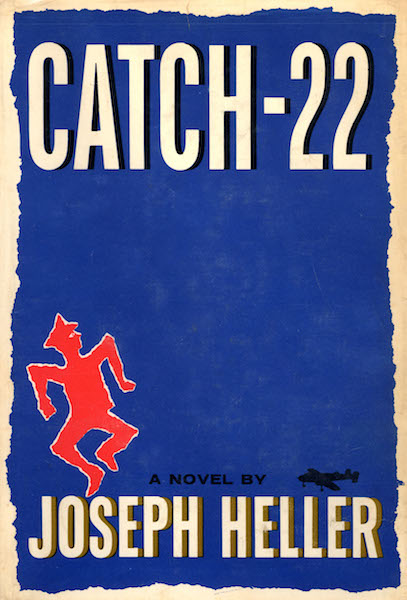 Just because you're paranoid doesn't mean they aren't after you.
Joseph Heller was born on this day in 1923. His most famous work, Catch-22, is still being read in English classes across America every year. In case it wasn't required reading for you (or in case you missed the 1970 film adaptation starring Adam Arkin), the novel follows Yossarian, a soldier in World War II just trying to survive. He pleads insanity in a desperate attempt to dodge the war, but the paradox is that only sane people would make such a claim to avoid another bombing mission.
The Hulu remake, featuring George Clooney, is set to air on May 17th.
Until then: take a seat, eat some cake, and see what New York Times reviewer Orville Prescott had to say about this "brilliantly comic, brutally gruesome" novel in 1961.