Grifter Princesses, Sci-Fi Romance, and Unchosen Ones: July's Best Sci-Fi and Fantasy Books
Summer SFF adventures and romances from Vajra Chandrasekera, Nina Croft, Tracy Wolff, and many more
July shone bright in our 2023 SFF preview, with a bevy of dying-to-read books from Chuck Tingle, Daniel Abraham, Kemi Ashing-Giwa, and Silvia Moreno-Garcia. But if you can believe it, those picks were hard-won, with so many more to choose from. Basically, I've been waiting half a year to tell you about the rest of the start of summer reading.
We've got a morally gray Cinderella, an "unchosen one" trying to find the right door, a generation ship murder mystery (one of my personal favorite subgenres), and a thrilling space opera mystery from a fiction podcaster. What's even better is that most of these are the starts of new series, new collaborations, and/or debut novels, so there's just so much exciting energy crackling through these seven SFF books.
*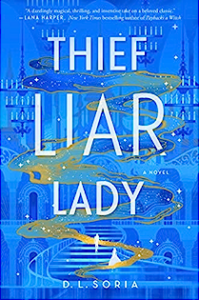 D.L. Soria, Thief Liar Lady
(Del Rey, July 11)
When it comes to Cinderella retellings, I thought that Gail Carson Levine's Ella Enchanted found the most unique way into the story… but I am super intrigued by this grifter take on the familiar fairy tale. Scullery maid Ash Vincent is no unfortunate stepdaughter, but a con artist who devises a scheme with her entire stepfamily to win Prince Everett's heart as Lady Aislinn with her missing glass slipper. But even though Ash is in cahoots with her crafty stepmother Seraphina, she has her own agenda that involves the palace's other royal, a hostage prince from the neighboring country of Eloria.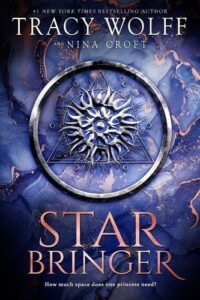 Tracy Wolff and Nina Croft, Star Bringer
(Red Tower Books, July 11)
This year is seeing a number of new SFF romance imprints, including Tor Publishing Group's Bramble and Red Tower Books, from Entangled Publishing. Both known for paranormal romance series, Croft and Wolff are collaborating on a space opera with big Breakfast Club vibes, if the misfits whiled away the time on their stolen spacecraft by getting into love triangles and more. Here it's "a princess, a prisoner, a con artist, a warrior, a priestess, a mercenary, and an asshole in charge of us all," and they're being chased by everyone from the Sisterhood to the Corporation to the rebellion. I am here for all the romantic mess in SFF.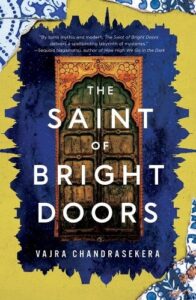 Vajra Chandrasekera, The Saint of Bright Doors
(Tordotcom Publishing, July 11)
Following a prolific SFF short fiction career, Sri Lankan author Vajra Chandraskera is publishing his first novel, written during the 2020 pandemic lockdown. This urban fantasy cleverly nods at portal fantasy tropes, especially those concerning chosen ones and supposed doors to another realm. Fetter is a former child soldier trained by his immortal mother to fight his cult leader father, only to escape to the big city of Luriat and try to rebuild his life in adulthood. Joining a support group for "unchosen" and "almost-chosen," not to mention falling in forbidden love, Fetter finds himself fascinated by the city-wide phenomena of the "bright doors," which may certainly be magical portals, but are just as likely to be simple doors.
Jessica Mary Best, Stars, Hide Your Fires
(Quirk Books, July 11)
I've been a fan of Jessica Mary Best since I first discovered her science fiction podcast The Strange Case of Starship Iris, featuring a queer found family embarking on intensely imaginative, zippy adventures between your ears. Her young adult debut taps into similar dynamics, sprinkled with some healthy class tension, as brilliant scavenger and thief Cass prepares to run a con at the Ascension Ball. But when the emperor is murdered, it's the dazzlingly-dressed interloper who's the prime suspect. And when your murder mystery borrows its title from Macbeth, you have to wonder what other kinds of conspiracy might be afoot…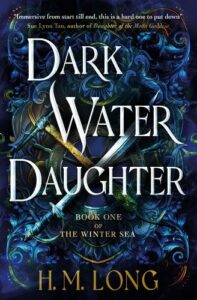 H.M. Long, Dark Water Daughter
(Titan Books, July 18)
I will take every pirate story I can until Our Flag Means Death returns to our TV screens. Book One of H.M. Long's Winter Sea series sounds like a promising magical nautical adventure: Stormsinger Mary Firth navigates between Jacobian-era naval officers and infamous pirates, trying to escape death while also harnessing hurricanes with the power of her voice. With a chase that will take these ships to eternal ice at the ends of the world, while also outrunning the eerie, Lovecraftian-esque ghistings, this series sounds like a creepy sea shanty you'd hear crooned on a dark night.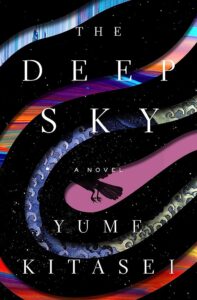 Yume Kitasei, The Deep Sky
(Flatiron Books, July 18)
My favorite generation ship stories are the ones where the specific personalities, baggage, and discord among this particularly chosen crew invariably work together to sabotage a potential mission to find a new home for humanity. In the case of Yume Kitasei's engrossing debut, Asuka Hoshino-Silva wrestles with imposter syndrome despite being chosen among the Phoenix's elite crew, due in part to being the last chosen for the mission and so deemed the Alternate.
Meant to represent Japan despite her complicated relationship with the country, the biracial Asuka also struggles with the other mission directive: the cis female and nonbinary crew are all expected to give birth to the next generation while on their voyage, but conception is not a guarantee. All of that before a bomb kills three crew members, and Asuka is the only living survivor, which makes her the top suspect. I can't wait to delve into a sci-fi tale that nonetheless has so many relatable conflicts.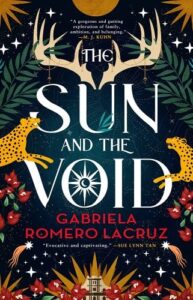 Gabriela Romero Lacruz, The Sun and the Void
(Orbit Books, July 25)
Summer feels like the perfect time to start a lush new epic fantasy series, and Gabriela Romero Lacruz's Warring Gods series sounds like just the ticket: A sapphic fantasy set in a world inspired by colonial South America, it follows two young women who get wrapped up in dark magic while struggling to find their place in the world. Desperate Reina's only chance at a successful life lies in her sorceress grandmother, Doña Ursulina Duvianos, into whose protection she becomes indebted after the Doña saves her life on the road to her. Then there's illegitimate Eva, who has an affinity for magic but who fears that the darkness will swallow her whole. When a celestial event known as Rahmagut's Claw grants the Doña the opportunity to summon the god of the Void, both Eva and Reina must decide whether to stop her or join her.
---