If you're like me, the millions of dollars you set aside for travel and leisure in 2020/2021 are now burning a hole in your pocket. These days, it feels like there's little for a twenty-first century robber baron to spend his vast fortune on but shortened stocks, surreptitious trips to Cancún, and outrageously overpriced properties once owned by famos.
The latter in mind, the house where Nobel Prize-winning giant of American letters John Steinbeck spent his summers writing, fishing, and shooting the breeze with his beloved dog, Charley, is up for sale for the first time in over sixty years. This cozy little 1.8 acre waterfront property in Sag Harbor, NY can be yours for the low low price of $17.9 million dollars (plus $32k in annual property taxes).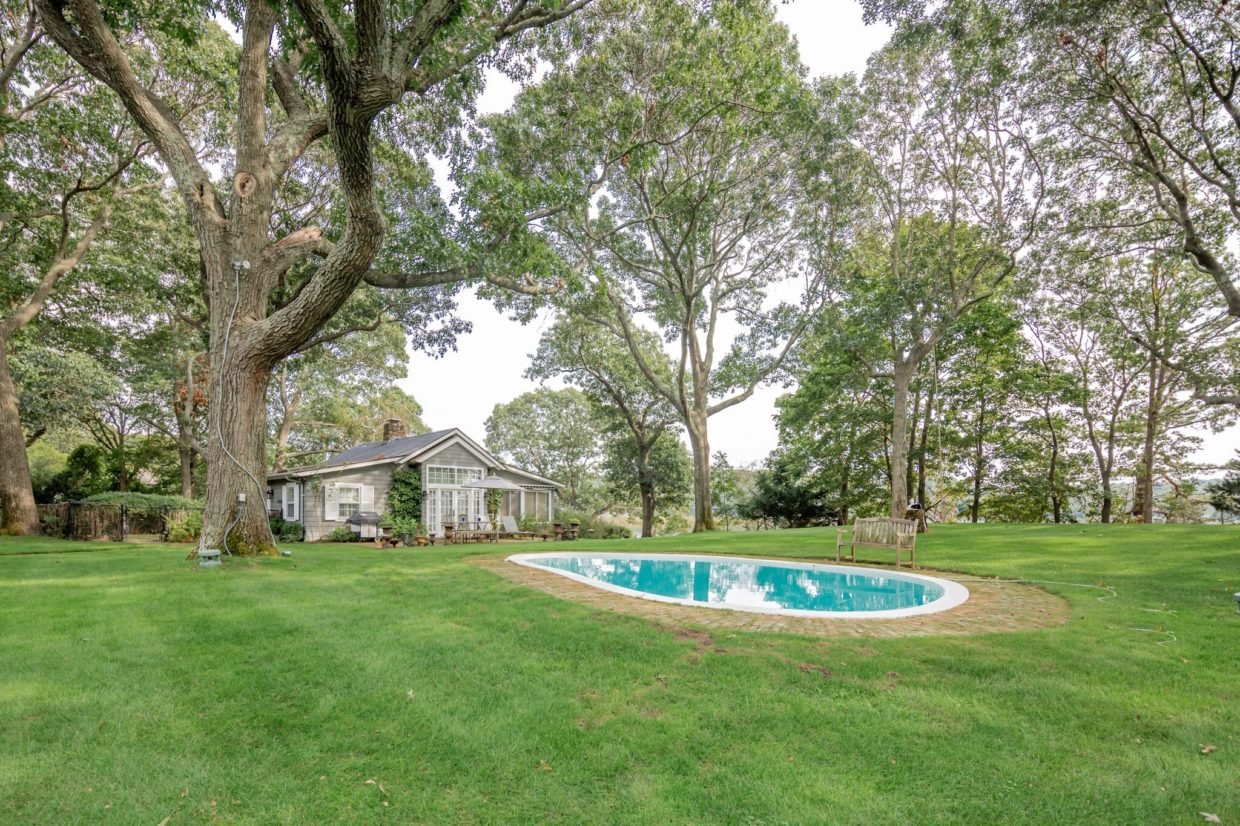 As reported earlier today in the New York Times:
The one-story, wood-shingled cottage sits near the water's edge on a grassy peninsula between Morris and Upper Sag Harbor Coves, with around 586 feet of water frontage. The house is surrounded by oak, walnut and cherry trees and has a free-form pool that family members call the "cement pond" midway through the property. Also near the water are two additional structures: Steinbeck's 100-square-foot, hexagonal "writing house" that he affectionately called Joyous Garde after Sir Lancelot's castle; and a 120-square-foot guest cottage, known as the "cozy cabin," with two twin beds, a bathroom and an outdoor shower. There is a two-car garage with a rear shed and a 60-foot pier.
Sounds nice, right? Of course, for $18 million dollars you could probably buy a crumbly old castle in Scotland, build an exact replica of the Sag Harbor property out back, staff the entire place with animatronic Lennys who spend their days petting genetically-modified uncrushable mice, and just live offa the fatta the lan'. Between basic groundskeeping and chasing down Robominations before they reach the perimeter, though, you might not get much writing done.
Anyway, the whole thing makes me wonder how John himself would feel about some douchey literary dilettante from Silicon Valley buying his summer home for the kind of money that could lift thousands of modern-day Tom Joads out of abject poverty.
My guess is he wouldn't love it.
[via The New York Times]