Here's a cool one.
The first trailer for Spiderhead, the hotly-anticipated (around the Lit Hub water cooler, at least) Netflix film based on George Saunders' short story "Escape From Spiderhead," has been released and it looks like a hoot (a dark and disquieting hoot, but a hoot nonetheless).
Set in the near future on a mysterious penitentiary/experimental research facility—presided over by a beaming and bespectacled Chris Hemsworth—whose subjects, all convicts, are administered various emotion-altering drugs in exchange for reduced sentences, Spiderhead follows Jeff (Miles Teller) as he tries to outmaneuver the system and save fellow prisoner/lab rat Rachel (Jurnee Smollet).
"Escape from Spiderhead" first appeared in The New Yorker in 2010, and later in Saunders' acclaimed 2013 collection Tenth of December (arguably the most celebrated short story collection of the past decade) and, based on the trailer, it would appear that Spiderhead hews pretty close to its source material.
We see Hemsworth's Abnesti issuing instructions from the control room, Teller's (initially acquiescent) Jeff inserting futuristic drugs into his MobiPak™, a montage of doped-up prisoners enjoying vigorous sex and suffering through horrific psychological breakdowns (boo, Darkenfloxx™). We even see a heavily-muscled, heavily-tattooed prisoner reading a copy of Tenth of December during what I assume is his lunch break.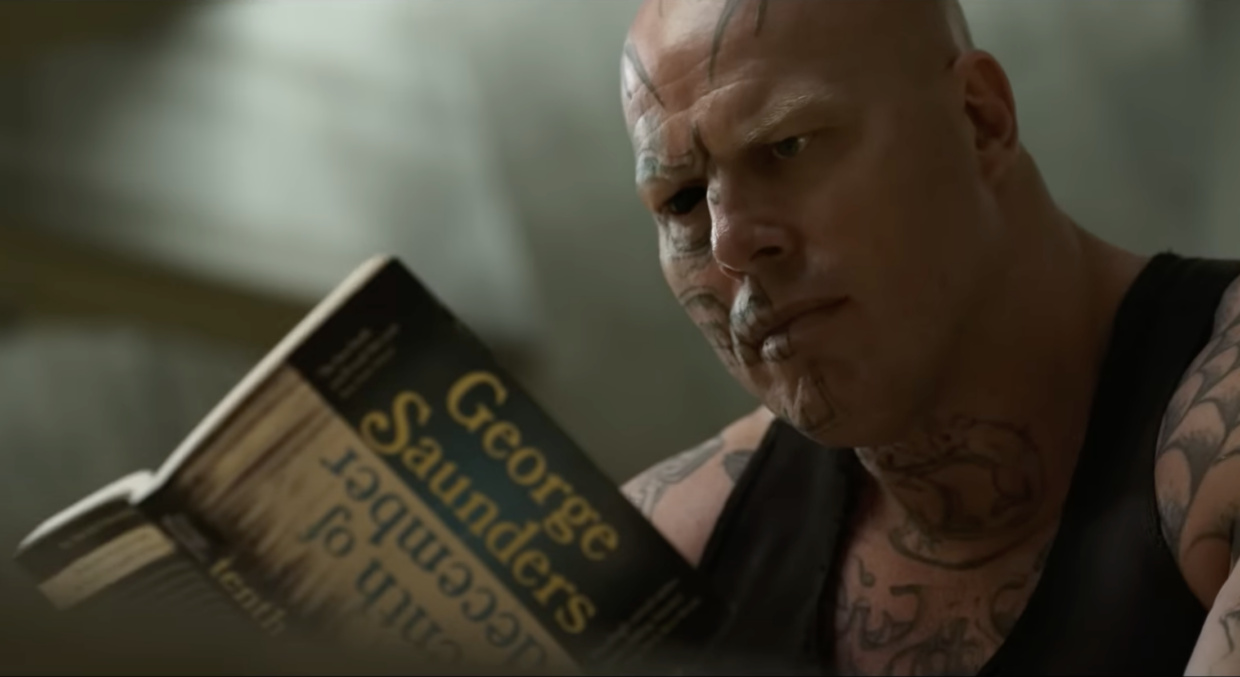 I'm always pleased when a short story gets the big screen (so to speak) treatment and—though I have been disappointed by the oft-botched outcome many, many times before—I am quietly optimistic about this one. It looks fun.
Hell, even if it's a hot mess, you'd have to be made of stone not to enjoy Chris Hemsworth deadpanning the line, "Beautiful people get away with too much, and I say that having benefited myself from time to time."
Spiderhead will premiere on Netflix on June 17.