Here's some great literary news for your afternoon: yesterday, Chicago-native and writer Gabriel Bump was awarded the 2020 Ernest Gaines Award for Literary Excellence, for his debut novel Everywhere You Don't Belong.
The Award, which recognizes and honors outstanding fiction from African American writers, is now in its 14th year and comes with a $15,000 cash prize, conferred by the Baton Rouge Area Foundation. Previous winners include Bryan Washington for his novel Memorial.
Everywhere You Don't Belong charts the early life of Claude McKay Love, who lives with his grandmother in the 1990s. Tommy Orange has described the book as "a meditation on belonging and not belonging, where or with whom, how love is a way home no matter where you are."
Bump will be celebrated in a virtual ceremony on January 28th, 2021. A hearty congrats!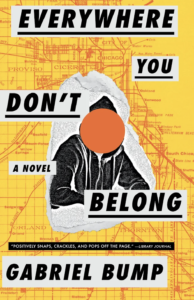 [h/t AP]