Five Things to See at Wordstock 2016
Panels on Economic Inequality, Confessional Poetry, and More
Like any other day last year in the Pacific Northwest, the sky emptied onto the streets as people walked along in leather boots and waterproof jackets. Different, however, were the lines of people circling the block outside of the Portland Art Museum as readers and writers waited to enter Wordstock: Portland's Book Festival. Presented by Literary Arts and featuring more than 100 authors, the festival returns to the Portland Art Museum where the latest, streamlined version made its debut last year with over 8,000 attendees.
Portland's dynamic and supportive small press scene, home to many daring voices that extend the fabric of literature, comes together once a year with the rest of the literary community at Wordstock. The blend of "Keep Portland Weird," the eager creativity of new writers and readers, and the presence of seasoned authors (last year's Ursula K. Le Guin, Maggie Nelson, and Sandra Cisneros), can be felt as one rushes from event to event, waits in line, and walks through the book fair. "It's overwhelming in the gathering of writers and readers, Portland's own and those who fly in off the national stage, essentially," explained author Monica Drake whose recent story collection, The Folly of Loving Life, is based in Portland. "There's so much enthusiasm to connect, it can come across as palpable and almost desperate at times, but it's all energized, evidence of such a strong and genuine interest in literature among so many, all ages."
Lidia Yuknavitch, winner of last year's Oregon Book Award in Fiction, won't be able to attend Wordstock this time around, but she still took the time to praise the festival: "Wordstock is something like a community nexus for different kinds of writers (especially local ones) . . . a crossing place where writers can support one another and listen to each other and remind each other that we should keep going—that we are nothing without each other."
While we won't see Marlon James's all-white panel on diversity, there will be a wealth of on-stage author interviews and discussions, writer workshops, and a book fair. Kevin Sampsell, small press king at Powell's and publisher of Future Tense Books, recommends "personal favorites like Melissa Broder and Pauls Toutonghi, as well as the many pop-up readings like Kait Heacock, Ruth Madievsky, and Alice Sola Kim." On top of that, here are five more events that are an absolute must.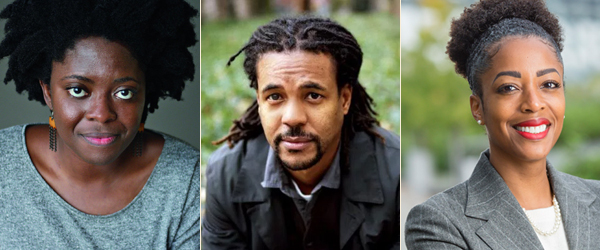 Original Sin: America and the Legacy of Slavery
With Yaa Gyasi, Colson Whitehead | Moderated by Rukaiyah Adams.
Using their recent novels as starting points, Colson Whitehead and Yaa Gyasi will bring the conversation from the page to the stage, as they discuss the ongoing legacy of slavery in America.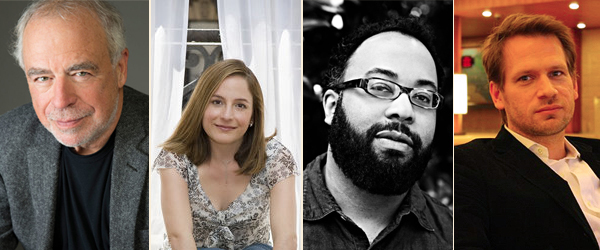 Tales of Two Americas: Inequality in the United States
With Richard Russo, Karen Russell, and Kevin Young | Moderated by John Freeman
Experienced writers Richard Russo (Everybody's Fool), Karen Russell (Swamplandia!), and Kevin Young (Blue Laws) discuss inequality in America with John Freeman, editor of Tales of Two Americas and Tales of Two Cities.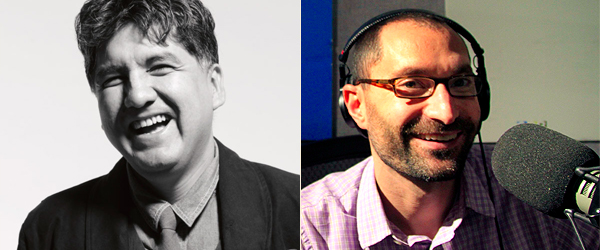 Oregon Public Broadcasting's Think Out Loud with Sherman Alexie 
Moderated by OPB's Dave Miller 
With a PEN/Faulkner Award for Fiction, a PEN/Malamud Award for Short Fiction, and a National Book Award for Young People's Literature, it's no surprise that Sherman Alexie has his own spotlight at this year's festival. Alexie will discuss Thunder Boy Jr., his first picture book that deals with the struggles of identity in childhood.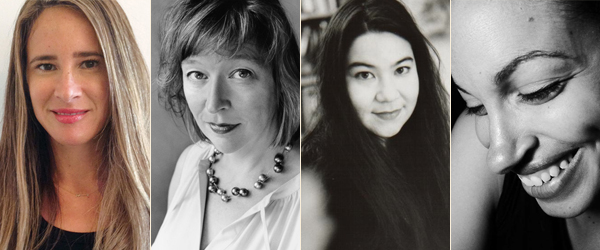 The Personal Is Poetry
With Melissa Broder, Jennifer Grotz, and Brenda Shaughnessy | Moderated by Ashley Toliver
Presented with support from the Poetry Foundation and moderated by Ashley Toliver, this female poetry powerhouse will include discussions from Melissa Broder, Jennifer Grotz, and Brenda Shaughnessy on their new work: Broder's Last Sext, Grotz's Window Left Open, and Shaughnessy's So Much Myth.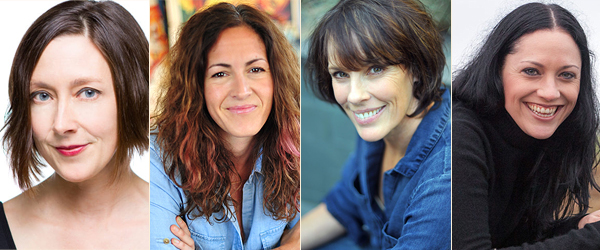 Oregon Public Broadcasting's Female Power Hour
With Amber J. Keyser, Wendy MacNaughton, Ruby McConnell, and Caroline Paul | Moderated by Allison Frost, Julie Sabatier, and Amelia Templeton
OPB presents a panel for all ages consisting of these women writers on their empowering books, Caroline Paul and Wendy MacNaughton's The Gutsy Girl: Escapades for Your Life of Epic Adventure, Amber J. Keyser's The V-Word: Stories of First-Time Sex, and Ruby McConnell's A Woman's Guide to the Wild.
---