Five Great Norwegian Writers Not Named Knausgaard
The Norwegians Are Coming to New York City
"Suddenly it's all about Norway. Everywhere." Thus tweeted Pamela Paul, editor of the NY Times Book Review, a few weeks ago. Tomorrow, the Norwegian-American Literary Festival comes to New York, featuring the grand old man of Norwegian literature, Dag Solstad, and four promising younger writers, plus a musical performance by Norwegian-of-the-moment Karl Ove Knausgaard. While you count down the hours to peak Nor-Lit, here are five Norwegian books in translation worth discovering.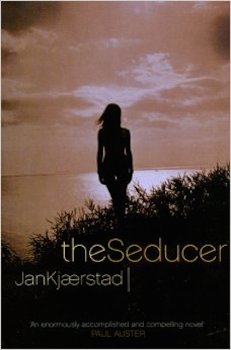 The Seducer, Jan Kjærstad
If you think Scandinavian culture is all about melancholy encounters between people muttering their feelings into the wind, this is the book you should read. Jan Kjærstad's trilogy about a television producer who creates the most addictive TV series on earth manages to be both erudite and entertaining. This first volume in the trilogy tells the most important part of the saga: How Jonas Wergeland got his "magic penis" and how he uses it to obtain knowledge and wisdom from the women it encounters. Like Richard Powers, Jan Kjærstad incorporates vast areas of knowledge—from physics and biology to computer science and music—into his books, and uses models inspired by science, like the structure of DNA, as inspiration for new forms of fiction. "I read the Norwegian writer Jan Kjaerstad's energetic blast of a novel, The Seducer, in one. It's irresistible and playful," wrote Ali Smith, in the Times Literary Supplement.
Translated by Barbara Haveland, Overlook Press, 2007.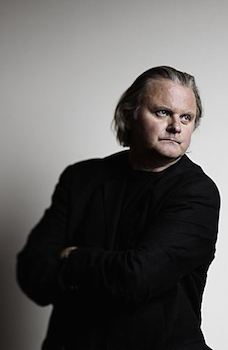 Morning and Evening, Jon Fosse
Jon Fosse is the world's most performed living playwright: His plays have been staged in over 900 different productions from Brazil to China. But Fosse has never made a secret of the fact that he never actually wanted to write for the stage—and did so only reluctantly. Last year he announced he had written his last play and would return to his first passion: novels. In Norway, Fosse's novels are held in as high regard as his plays, and Morning and Evening is among his finest achievements. Partly inspired by biblical storytelling, it compresses a man's life into the span of a day, from morning to evening. In Fosse's signature mix of simplicity and complexity it examines an entire life, with plenty of biblical asides, in fewer than 80 pages. An unusually intense read.
Translated by Damion Searls, Dalkey Archive Press, 2015.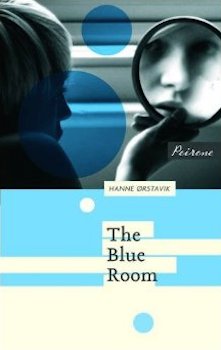 The Blue Room, Hanne Ørstavik
Hanne Ørstavik has been at the forefront of Scandinavian writing since her debut in 1994—finally, one of her novels is available in translation. The English version of The Blue Room comes with an odd recommendation from the publisher: "Everyone who has read Fifty Shades of Grey should read this book." Inspired by Marguerite Duras, Ørstavik's literary sensibility could not be further away from E.L. James. The comparison must be one of motif, as Ørstavik explores her narrator's sexual fantasies about semi-violent forms of domination. With a sly bit of narration—we never really know whether to trust the person telling her story—the novel describes a young woman locked inside a room, seemingly waiting for her mother to unlock the door with the only key available. The narrator's thoughts on her relationships with her mother, her friends, and men, follow the less travelled paths of psychology, including sexual psychology.
Translated by Deborah Dawkin, Peirene Press 2014.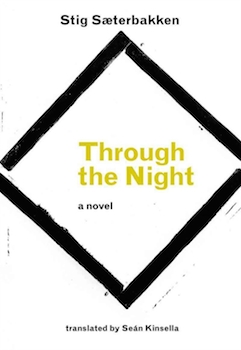 Through the Night, Stig Sæterbakken
Stig Sæterbakken published his first book at 18 and though he only lived to be 46 his steady flow of novels, poems, essays and translations, remains a lasting contribution to Norwegian literature. Sæterbakken's interest in all things controversial even briefly made him the most hotly debated person in the country after he invited Holocaust denier David Irving to a panel on "truth." "How strong would our passions be, separated from our fear of dying? We want to live, sure. But we want to die as well. We want to be torn apart. We want to drown in the wonders of ecstasy." These words, from one of his essays, sum up the volatile existential dilemmas Sæterbakken always brought to his writing. The last novel before his suicide in 2012, Through the Night tells the story of a dentist whose life turns into a nightmare when his son takes his own life. In Sæterbakken's direct, no-nonsense style this psychologically complex novel explores the act itself and the grief and guilt of those left behind as the dentist goes on a quest for punishment for the sins he thinks may have cost him his son's life.
Translated by Sean Kinsella, Dalkey Archive Press 2013.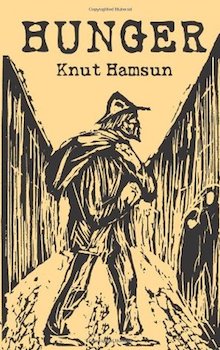 Hunger, Knut Hamsun
Ok, if you really are only going to read one Norwegian novel, why settle for anything less? The modernist masterpiece Hunger, written by Knut Hamsun in 1890, remains as fresh as ever. There's just something about the story of a freelance writer, hustling for work for publications he feels far superior to, wasting what little money he has on drinks, women and overpriced restaurants, inappropriately bragging about his friends, the inventor of an electric book, to complete strangers, that seems… well… current, no matter where you are. The last time Scandinavian writing was fashionable, more than a hundred year ago, this was the book to read. It still is.
Originally published in 1890. Translated into English a number of times, by George Egerton, Robert Bly and Sverre Lyngstad.
The Norwegian-American Literary Festival, presented by the Paris Review, takes place from May 20th to May 22nd.
---