Five Books with Complex and Credible Child Narrators
Michelle Sacks on Alice Sebold, Jesmyn Ward, Jonathan Safran Foer,
Janet Fitch, and Emma Donoghue
I've never met a child narrator I didn't like. I'm certain they do exist, somewhere out there, but the ones I've encountered over the years are up there with some of my favorite and most memorable reads. I can remember these children of fiction in ways I often can't remember adults. I can clearly recall the tone of their voices, the inventiveness of their language, the way their stories are so frequently heartbreaking and hopeful at the same time.
I didn't set out to have a child narrator in my own novel, All the Lost Things, but it happened anyway, as if instinctively. The story, which begins as an exciting father and daughter road trip and grows steadily more ominous, is a story of lost innocence and broken dreams, of a childhood abruptly ended. And it seemed from the start that the person to tell it was seven-year-old Dolly Rust.
There's a particular magic, I think, which children bring to a novel, a poignancy and a power.
Perhaps it's because children are such natural storytellers and inventors of worlds. Their imaginations are wild and wonderful, untethered to the constraints of reality or logic. Children's minds work differently to those of adults; it's the way they make sense of the world, the way a child's own small world is the whole world and at the same time, an ever-evolving concept, as they learn and grow and change by the day.
Children experience life with a certain rawness, an urgency of emotion. Everything is unfiltered and uncensored. Children can say anything—often things adults cannot—because they feel first and process later. They are instinctive in their understanding of things, and in their reactions. Often this makes them profoundly insightful and aware, and even if they don't comprehend everything that happens around them, they are keen observers of it all.
While their youth positions them as innocents, child narrators are frequently far from naïve. They are forced to grow up too soon, to take on adult responsibilities, to find their way in a hostile world.
Child narrators can be unselfconscious and bracingly honest, and also the opposite: the keeper of secrets, the teller of tales. They can be wise beyond their years, and also desperately vulnerable. Even at their most precocious, even at their worst, children are likeable and relatable. We feel a natural affinity toward them, a sense of compassion, because there is a universality to children and to childhood, and we were all children once.
While their youth positions them as innocents, child narrators are frequently far from naïve: they may be abandoned or orphaned, exposed to danger and violence. They are forced to grow up too soon, to take on adult responsibilities, to find their way in a hostile world.
In many ways, they expose fundamental truths about life: the fact that not all childhoods are good, that not all children are able to retain their innocence. We know that the formative years can make and shape and break a person, that everything that happens in childhood has an echo later in life, and this, too, exposes the fragility of child narrators.
But in literature, at least, children who are subjected to trauma are uniquely positioned to transcend their circumstances,and to give their readers a sense that it will all be okay in the end. It isn't just because they are children, and because children are always the harbingers of hope, the promise of a future, the proof that almost anything can be endured.
There is also something in the telling itself, in the transformation of experience into words, into story. There's a transcendent power in the imagination and its ability to function as a form of resistance, resilience, and survival.
Here are five of my favorite child narrators: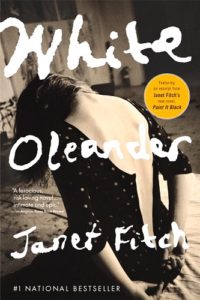 Janet Fitch, White Oleander
Twelve-year-old Astrid, the daughter of struggling poet, Ingrid Magnussen, is enchanted with her free-spirited mother and the stories she weaves about herself. But Ingrid is all too consumed with ideas of her own greatness to be concerned with the mundanity of her daughter's childhood. When Ingrid is imprisoned for the murder of Barry, an ex-boyfriend who dared to spurn her, Astrid is thrown into the chaos and uncertainty of the foster care system. As she moves through various homes and a woeful array of surrogate mothers, Ingrid continues to overshadow her life from afar. Although it's a heartbreaking portrait of toxic motherhood and a child failed, Astrid's lush prose and rich interior world reveal a young girl who seems destined, above all, to survive.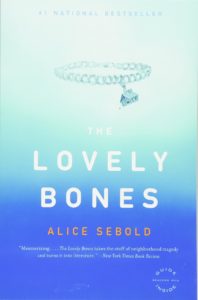 Alice Sebold, The Lovely Bones
Susie Salmon, in my opinion, is one of the most unforgettable narrators in fiction. The victim of a brutal rape and murder at the hands of her neighbor, Susie tells the story from her own private heaven, as she watches down on her family, her classmates, and her killer, and attempts to process the unthinkable: her death, her family's grief, and the possibility that her murder will go unpunished. It is devastating and beautiful, a harrowing meditation on love and loss, on the terrible vulnerability of young girls—and also their strength. In a new afterword in a later edition of her novel, Sebold recounts her own rape as a teenager, and how Susie emerged on the page: a combination of this most horrific experience, and the writer's love of words. Sebold's revelation makes the reading of the novel all the more poignant, the line between life and death ever more precarious.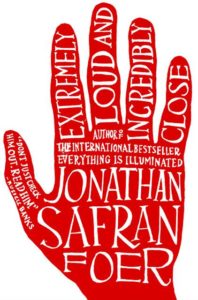 Jonathan Safran Foer, Extremely Loud and Incredibly Close
This was one of the first novels I read that dealt with the aftermath of 9/11, and I still think nine-year-old Oskar Schell is the perfect narrator to make sense of such profound tragedy. A year after losing his father in one of the towers, Oskar is still traumatized, fluctuating between grief and anger, confusion and guilt. Oskar's father used to send him on reconnaissance missions to force him to interact with other people, so when Oskar finds a key in his belongings, he's certain that one final message awaits him. He sets off on a quest across the city, searching for the missing lock, and finding along the way a cast of characters with stories and obsessions of their own. With Oskar's chapters interspersed with those of his grandparents—themselves survivors of tragedy—the novel  weaves together the threads of inter-generational loss and grief, and offers a vision of redemption and healing in a post 9/11 world.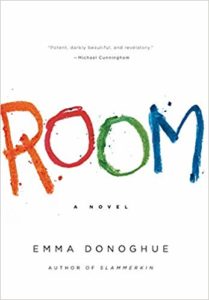 Emma Donoghue, Room
With five-year-old Jack as the narrator, Room manages to take an unimaginably horrifying scenario and inject it with humor, hope and love. Like any other boy his age, Jack is playful and quirky and full of questions for his mother. But he's also confined to a single soundproof room, in which he and his mother are held captive by the ominously-named Old Nick. Room is where Jack was born, and the only thing he's likely to know, but still his mother attempts to give him a semblance of a childhood, a glimpse of that world outside, and, as the novel progresses, the hope of escape. While the subject matter is hard to stomach and often hard to read, Jack's instincts for life—his curiosity, bravery, and resilience—are powerful reminders of the human instinct to survive against all odds.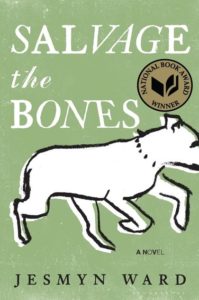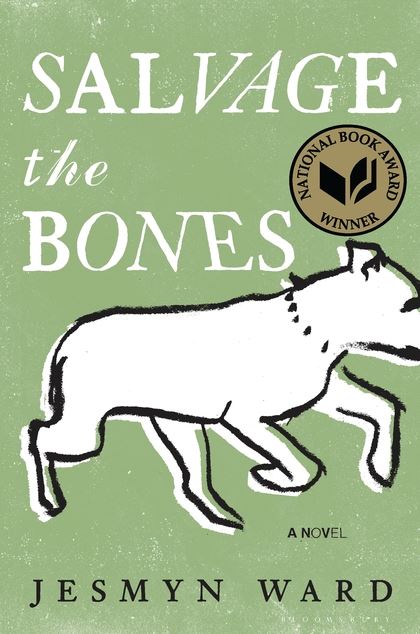 Jesmyn Ward, Salvage the Bones
Set in the days leading up to Hurricane Katrina, the luminous and lyrical Salvage the Bones is narrated by fourteen-year-old Esch. Poor, motherless and pregnant, Esch lives with her father and her three brothers in the backwoods of Bois Sauvage, Mississippi, where life is often harsh and violent, nature brutal and unpredictable. The hurricane looms, but it is only one threat among many. Esch and her family are almost always hungry, rationing food, stealing supplies. Her father drinks; her older brother Skeetah breeds pitbulls to sell.
Esch, a lover of Greek mythology, is wise beyond her years, a child without a childhood. But the story she's telling isn't one of victimhood. Though she doesn't shy away from the ruthlessness that surrounds her, Esch manages to find its opposite: tenderness and wonder, and the unbreakable bonds of family love.
_______________________________________________
Michelle Sacks's All the Lost Things is out now from Little Brown.
---