Five Books Making News This Week: First Books, Finland, and a 50th Aniversary
Nicole Dennis-Benn, Anu Partanen, Jacqueline Susann, and More
U.S. Poet Laureate Juan Felipe Herrera responds to yet another week of American tragedy with a poem. "To write, but what? How?" he notes. "After a feverish penciled attempt with deep ideas, a poem-agenda of sorts, I stood up and walked away. What about the actual people shot dead? To know them, this was the key—I wanted to know them, the poem longed to know them." His "@ the Crossroads—A Sudden American Poem" is dedicated to Philando Castile, Alton Sterling, Dallas police officers Lorne Ahrens, Michael Krol, Michael J. Smith, Brent Thompson, and Patrick Zamarripa—and all their families. And to all those injured. Hisham Matar goes in search of his father after Qadaffi falls, Delia Ephron's noir-ish new novel relies on unreliable narration, a first novel gives a multifaceted view of Montego Bay, a memoir asks "How did you learn to be a black man?", a Finnish journalist recommends the U.S. adopt a Nordic approach, and Valley of the Dolls turns fifty.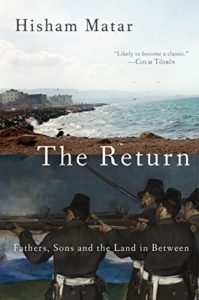 Hisham Matar, The Return
Matar's novel In the Country of Men, in which a nine-year-old watches dictatorship divide his Libyan homeland and his family, was a National Book Critics Circle and Booker finalist. In his memoir, Matar writes of his own family's exile, the kidnapping and imprisonment of his father, a major opposition leader, and his return to Libya after the fall of the  Qadaffi regime. Critical response is positive.
"Mr. Matar's account of the suffering in Libya—under Qaddafi, and now, in the violent aftermath of the revolution — reads like a microcosm of what the Middle East has experienced as the democratic hopes fostered by the Arab Spring have crashed and burned in one country after another," concludes Michiko Kakutani (New York Times). "At the same time, The Return stands as a haunting memoir about one family, and one son's Telemachus-like search for his father."
Meline Toumani (Newsday) notes, "A father's disappearance and a son's anxious longing were also the subject of Matar's novels, In the Country of Men (2007) and Anatomy of a Disappearance (2011). But in The Return, without the anesthetic of fiction, these themes gain a new power, rooted (paradoxically) in how little information Matar has about the nonfiction version of events—the truth of what happened to his father."
Like many elegies, writes Robyn Creswell (New York Times Book Review),
The Return is a text of carefully controlled rage. Periodically, the somber and somewhat decorous surface of Matar's prose is ripped open by a brutal acknowledgment of anger and unappeased longing. After Libya gave up its nuclear program in 2003, Britain began to normalize relations with the country and Seif al-Islam, Qaddafi's son, bought a house in Hampstead. "For several days after I heard the news," writes Matar, who has lived for most of his adult life in London, "I had to drive away thoughts of knocking on the door and shooting him."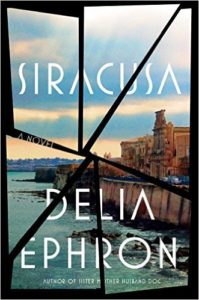 Delia Ephron, Siracusa
In Ephron's fourth novel, two couples (and one young daughter) travel to Sicily for vacation. Nothing is as it seems. Siracusa pops up on Vulture's list of the 100 greatest beach reads ever. A film is in the works, with Alfonso Gomez-Rejon ("Me and Earl and the Dying Girl") directing.
Julia Klein (Los Angeles Times) compares Ephron's focus on unreliable narration and marital betrayal to Akira Kurosawa's 1950 film "Rashomon," Ford Madox Ford's 1915  The Good Soldier and Showtime's ongoing dramatic series "The Affair." "There's even an echo of Ian McEwan's 2001 novel, Atonement about passion, guilt and how writers distort lives for literary ends," she adds.
"For much of the way, Siracusa is a sophisticated, elegantly written, delightfully cynical look at four middle-aged Americans, not unlike people most of us know, as they struggle to make sense of their lives," concludes Patrick Anderson (Washington Post). "Then, abruptly, the story darkens. All readers may not share my admiration for its shocking conclusion, but it's that sudden glimpse of tragedy, even of evil, that gives Ephron's novel the feel of a classic."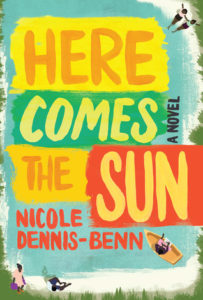 Nicole Dennis-Benn, Here Comes the Sun 
Jamaican-born Dennis-Benn's first novel, set in Montego Bay, revolves around a complex, vividly rendered cast of characters.
Michael Schaub (NPR) offers high praise. "There's no character in Dennis-Benn's novel that's anything less than complex, multifaceted, and breathtakingly real. That's part of what makes Here Comes the Sun one of the most stunningly beautiful novels in recent years."
So does Jennifer Senior (New York Times). "Margot is one of the reasons to read this book. She is a startling, deeply memorable character. All of Ms. Dennis-Benn's women are. The author has a gift for creating chiaroscuro portraits, capturing both light and dark. In almost every scene, she conveys how the molecules shift around Margot, the air vibrating with the tension between her stone-cold resolve and her electric sexuality. (When the employees at the hotel start to whisper about her, 'she makes direct eye contact that forces them to look away, ashamed for their filthy imaginations.')"
Mychal Denzel Smith, Invisible Man, Got the Whole World Watching
Spurred by the killing of Trayvon Martin when he was 25, Smith, a contributor to The Nation, begins a journey to discover the social forces that had shaped him up to that point and to answer the question: "How did you learn to be a black man?"
Daren W. Jackson (Chicago Tribune) calls Smith's memoir "both groundbreaking and saddening."
…his most insightful and personal work is a deep discussion at the end of the book regarding mental health in the black community. His claim that black people are "walking around with post-traumatic stress disorder, depression, anxiety, and survivor's guilt without anywhere to turn" is a powerful statement about a community that deals with violence daily. In relating how the loss of his cousin to gun violence led to his own struggles with survivor's guilt, depression and panic attacks, Smith is able to illustrate how society's imprint of "strength" onto black people leaves many youths at risk for chronic, misdiagnosed and severe mental health issues by discouraging them from seeking help.
Smith connects the black millennial experience to the African-American literary tradition, writes Walton Muyumba (New York Times Book Review). His project, Muyumba concludes, "is ambitious, ardent and timely. I admire Smith's self-awareness, his vulnerability and his intelligence in detailing our failures and in encouraging us to dismantle the masculinity myth."
"Every American should read this book," writes Leilani Clark (KQED Arts). "It provides hope that we can survive the violent growing pains of a nasty, brutal, adolescent America."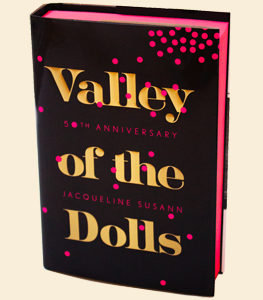 Jacqueline Susann, The Valley of the Dolls
July 4 marks the 50th anniversary of the publication of Jacqueline Susann's Valley of the Dolls, a roman a clef set in Hollywood that set new bars for promotion and sales. Critics revisit, with mixed results.
The characterization is "flaky, the relationships "two-dimensional," the plot "preposterous," writes Zoe Williams (The Guardian). And yet, she adds, "it is immediately obvious what made Valley of the Dolls the success it was, what lassoed 30 million readers. It would be a stretch to call it a work of feminism – a central motivating force in the lives of all three protagonists is finding a man who can support them in high style – and yet it distilled some essence of the female experience to remarkable potency. It was almost because of the lack of nuance and detail, because of the way Jacqueline Susann's obsessions, trials, anxieties, and, above all, I think, anger, spring so unmediated on to the page, that the book gathered the momentum it did, and still has today."
Susann's first novel, "a shocking tale of fame, friendship, fucking, and pharmaceuticals," writes Marjorie Ingall (Tablet), "was the fastest-selling novel in history: It sold over 31 million copies in 30 languages. The book's 1966 publication was followed by two more juicy novels, The Love Machine and Once Is Not Enough; in 1973, Susann became the first novelist to have three consecutive #1 New York Times best-sellers. After The Love Machine booted Portnoy's Complaint from the top spot, Susann said of  Philip Roth, "He's a fine writer, but I wouldn't want to shake hands with him."
Reading Valley of the Dolls today can be a jarring experience, she adds. "In some ways it feels absolutely up to the minute: the depiction of beautiful women who seem invincible but have little power in a world run by men; the brutality of getting older in the public eye ("for celebrities—women stars in particular — age became a hatchet that vandalized a work of art"); the pressures that drive women to indulge in "dolls," Susann's word for pills. ..But the book can also feel terribly dated, what with its incessant homophobia…and sizeism."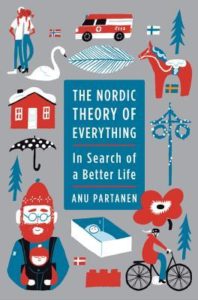 Anu Partanen, The Nordic Theory of Everything
A Finnish journalist who has moved from Helsinki to New York suggests Americans could benefit from the Nordic approach.
Some of the "most compelling" parts of Partanen's book, writes Jordan Michael Smith (Christian Science Monitor), "illustrate how what many Americans consider to be the ultimate indicator of liberty–the freedom from burdensome government–is actually a trap that confines tens of millions of people to overworking at jobs they dislike, attending mediocre schools, and suffering from anxiety at having to navigate life while constantly worrying about necessities.
But, Smith writes, the book is "infuriating" even for a reviewer who agrees with her political positions. "There is no history in Partanen's book, no acknowledgement that millions of Americans who right now are struggling to remake the country along the lines of Nordic societies and failing because of systemic and institutional hurdles."
Partanen's principal question, notes Uri Friedman (The Atlantic), is this:
What's the best way for a modern society to advance freedom and opportunity? She explains that Nordic governments do so by providing social services that the U.S. government doesn't—things like free college education and heavily subsidized child care. Within that big question, Partanen poses more pointed questions about contemporary life in the United States: Is "freedom" remaining in a job you hate because you don't want to lose the health insurance that comes with it? Is "independence" putting your career on hold, and relying on your partner's income, so you can take care of a young child when your employer doesn't offer paid parental leave or day care is too expensive? Is "opportunity" depending on the resources of your parents, or a bundle of loans, to get a university degree? Is realizing the American Dream supposed to be so stressful?
Michael Moynihan (Wall Street Journal) calls Partanen "allergic to nuance."
Employing anecdote and meticulously cherry-picked data, Ms. Partanen argues that on virtually every metric the U.S.—a massive, sloppy collection of religions, ethnicities and distinct regional cultures—is bested by tiny, homogenous Finland. Unlike the ersatz liberty she found in America, her native country had achieved "real freedom, real independence, and real opportunity."
There is some truth to Ms. Partanen's claim about the Nordic countries' success, especially as they have become less Nordic—loosening regulations and lowering tax rates. Since the 1990s, Sweden has overtaken the U.S. on various indices of economic freedom, including business freedom and property rights, but Ms. Partanen gives such changes short shrift.
---