Five Beach Reads for July, Wherever You Are
BETHANNE PATRICK RECOMMENDS
The heat has arrived. We need a holiday, in the immortal words of Madonna. We need beach reads, wherever we are!
Fortunately, this month I have a crop of wonderful books, which include a version of Emma set in modern Singapore, a family vacation that turns very very dark, and a completey unexpected sci-fi adventure for a single mom.
If I hadn't read these all already, I'd stuff my beach bag (ok, it's just a Lit Hub tote that I lug around everywhere I go) with all five. You should, too! As usual, books are listed alpha by author, and I'd love to hear more about your own reading choices in the comments.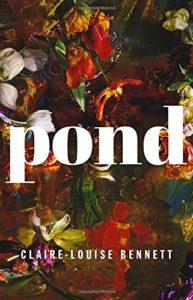 Pond, Claire-Louise Bennett
During the past couple of years I've become increasingly attracted to writers who manage to depict their surroundings while themselves remaining oblique: Outline by Rachel Cusk, Gratitude by Jenny Diski. Bennett, who garnered the 2016 Dylan Thomas Prize for this debut novel, manages to create a character, a village, and a history in just 200-odd pages. Phrases like "because it was in fact pfennigs then" are sprinkled throughout in perfect proportion, allowing the reader to slowly puzzle out the protagonist while never feeling as if they don't know her.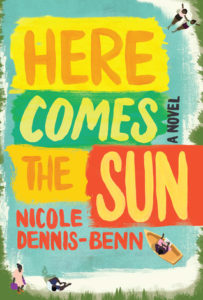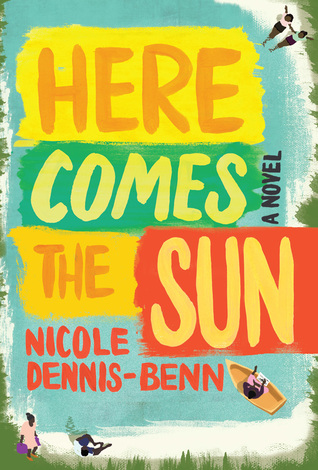 Here Comes the Sun, Nicole Dennis-Benn
Everyone has chosen this book. Everyone! It's even a New York Times "Cool Reads for Hot Days" book, which is the same as what I'm doing in putting it on this list. And there's a good reason everyone's talking about it. Dennis-Benn's absolutely delightful debut offers a view of Jamaica you've never seen before: through the eyes of the women who live there before and after you've spent your wedding anniversary at Sandals. Margot, the main character, is struggling to send her younger sister Thandi to school while she confronts her own sexual orientation.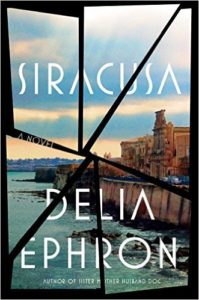 Siracusa, Delia Ephron
Michael and Lizzie take a trip to Sicily with their friends Finn and Taylor, who have a daughter named Snow. It's been a long time since I've encountered a child so manipulative, and Ephron draws out Snow's chilly mien deliciously in a novel narrated from alternating adult perspectives. As past deceits, infidelities, and urges comes to the fore, all of the characters project their mental states onto the Sicilian city—no spoiler, Siracusa comes out the loser every time. The unsettling (understatement) denouément is less a shocker than a reckoning. Vacation reading about a vacation for grownups.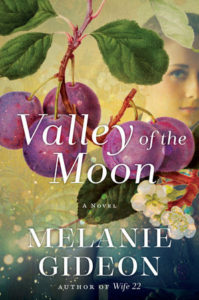 Valley of the Moon, Melanie Gideon
In Wife 22, Melanie Gideon explored the power of digital media to conceal and reveal; while that novel didn't venture into sci-fi/fantasy terrain, it did offer a peek into how humans cope with technology and its effects. In Valley of the Moon, Gideon turns that conceit on its head by offering a time-travel plot involving a single mother in 1975 who stumbles onto a farm stuck in the early 20th century. The author is less interested in the mechanism of time travel than she is in how the residents on the farm have chosen to conduct their preserved-in-amber lives. Is the past better than the present? Hmmm…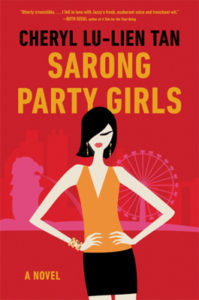 Sarong Party Girls, Cheryl Lu-Lien Tan
At first, Jazzy and her trio of friends (Sher, Imo, Fann) may seem difficult to like: They're obsessed with finding ang moh (rich expatriate husbands) and having "Chanel babies" whose every coo and babble is accessorized. But as this novel written in "Singlish" (Singaporean English, an amazing hybrid) progresses, readers will see that the women's obsession with status not only mirrors their society, but is the only way that they can climb out of the narrow channels available to them if they remain at home. If anyone believes feminism has triumphed, one read of this novel will set them straight.
---