Finding the Literature I Needed Everywhere But University
Jessica Andrews on Seeing Herself in the Writing of Adrienne Rich, Jeanette Winterson, Audre Lorde and More
I am the first person in my family to go to university. I decided to study literature because reading gave me a hot, dense feeling that tore the lid from my world and let the light rush in. During my degree, I studied Donne, Defoe and lots of stern theorists whose books seemed heavier and higher than me, and I began to believe that I was not the right kind of person to read them. I found university difficult, both academically and financially, and because I didn't feel like I had anything worthwhile to say.
When I finished studying and began choosing my own books again, I felt the old electricity tingle. I started to realize the wrongness I felt was not because I was too stupid or silly for "serious" work. I couldn't connect with the books I read at university because they were so far from my experiences of growing up working-class in the northeast of England with a single parent, working in bars and restaurants, going out dancing at the weekends and inhabiting my young, female body in all of its contradictions.
I wrote a novel based on my life and the hardest part was having to push back against the feeling that my experiences were trivial or uninteresting and unworthy of poetry. I found new writers, who challenged my definition of "literature," taught me a new vocabulary and gave me permission to tell my story.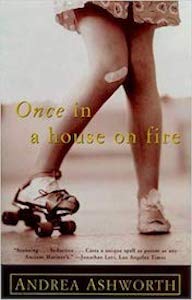 Andrea Ashworth, Once in a House in Fire
This was the first book I ever read that told of life the way I felt it. It is a memoir about a young woman growing up in Manchester in the 1980s with her sisters and their violent stepfather. Retrospectively, I must have liked it because it was the first real representation of working-class life I'd read. I loved her descriptions of the "purple-bellied clouds" and "sherberty light." I loved the brands of soap and the patterns in the wallpaper. Most of all I loved the way she wrote about her mother, her strength and fragility, the smell of her skin.
Article continues after advertisement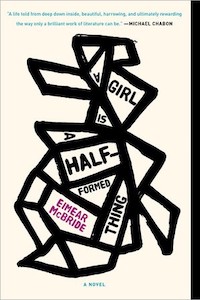 Eimear McBride, A Girl is a Half-Formed Thing
I discovered Eimear McBride by accident, half-heartedly flicking through the shelves in my local library. Her descriptions of Ireland, her narrator's ill brother, Catholicism and complicated family dynamics… these are themes that are close to my own life, but it was the way she portrays the relationship between language and the body that set something free inside of me. Her deconstruction of sentences encapsulates the impossibility of speaking about trauma and bodily experiences in a cohesive form, and the poetry of them is like chemicals in your bloodstream: fizzing and hurting and tender all at once.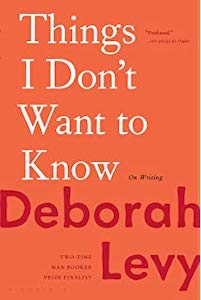 Deborah Levy, Things I Don't Want to Know
Deborah Levy takes her life and finds symbols in it, which become metaphors for the story she wants to tell. Things I Don't Want to Know is about following the threads and patterns that feel meaningful to you, even if nobody else can see them. Her writing is a lesson in constructing your own reality by learning how to speak in a world that wants you to be quiet. As Levy writes:
To become a writer I had to learn to interrupt, to speak up, to speak a little louder, and then louder, and then just to speak in my own voice, which is not loud at all.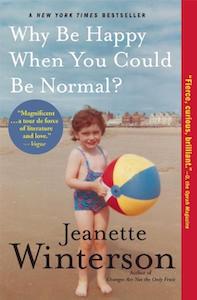 Jeanette Winterson, Why Be Happy When You Could Be Normal
This memoir tells the "true" version of Jeanette Winterson's semi-autobiographical novel, Oranges Are Not the Only Fruit. She examines the relationship between truth, memory and fiction and whether we ought to protect the people we write about. She speaks about taking risks and doing things that might seem illogical in order to make space for yourself to grow. Winterson writes,
A tough life needs a tough language—and that is what poetry is. That is what literature offers—a language powerful enough to say how it is.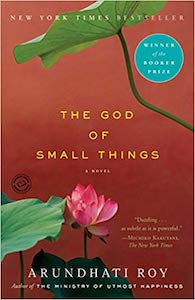 Arundhati Roy, The God of Small Things
Arundhati Roy taught me that poetry and politics can coexist. The God of Small Things drips with lyricism and yet it is also a crushing commentary on the Indian class system, caste relations, and gender roles. It is a sharply political novel but it is also messy, raw and full of contradictions, in a way that feels human and true.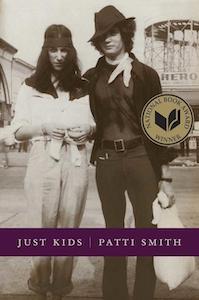 Patti Smith, Just Kids
As an electrician's daughter growing up in an old colliery village, a dream of becoming writer is an embarrassing thing to have. My nan couldn't understand why I went to university and then worked in a café, living in a damp-riddled house with ten other people, my bedroom ceiling propped up by a scaffold. "We all know you like writing," she said, "but what exactly are you going to do?"
Smith's memoir of her first years in New York City, living in an old factory and staying up all night drawing, was a bible to me in my early 20s. Like Deborah Levy, Patti sees symbols in her life and she follows them. The day she leaves her home in New Jersey for New York, she gets to the bus station and realizes she doesn't have enough money for a ticket. She goes into a phone booth to make a call and finds a white leather purse that someone has left behind. She takes the money and buys her ticket, seeing the purse as a sign that she is doing the right thing. Patti's vision of the world is romantic, but she taught me that when faced with a difficult reality, romanticism can be a way to survive.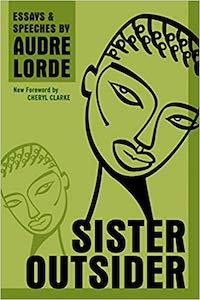 Audre Lorde, "Poetry is Not a Luxury"
I spent a year living in a co-op called Zami! where I was introduced to the work of Audre Lorde. Poetry is Not a Luxury is an essay about the role of poetry in the construction of language that holds our world together. Lorde argues that poetry is a vital force in deconstructing linguistic hierarchy and developing a new mode of communication in order to fight for a better world. She writes that poetry gives form to our hopes and dreams, which can be translated into tangible action. When grappling with the complexities of our fragile world it is easy to question whether writing really matters, but Lorde taught me that poetry is a necessity in carving out new space.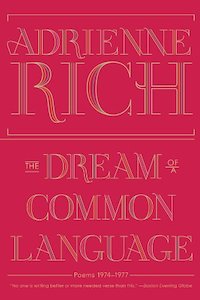 Adrienne Rich, Dream of a Common Language
I first discovered Adrienne Rich through my partner, who read "Splittings" to me when we first met. Dream of a Common Language is a poetry collection exploring the ways in which love and language can be forms of resistance in a world that does not have space for you. My favorite poem is "Phantasia for Elvira Shatayev," which was written in memory of a female climbing team who died in a storm on Lenin Peak, but can be read as a call to arms for all women to work collectively, pooling their strength to facilitate change. Rich writes: "We will not live / to settle for less. We have dreamed of this / all of our lives."
——————————————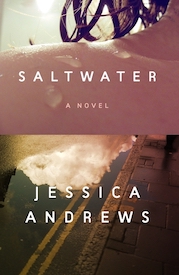 Jessica Andrews's novel Saltwater is now available from Farrar, Straus and Giroux.
---