F. Scott Fitzgerald: Renting the American Dream
Nick Carraway's Old House is For Sale!
In the age of celebrity real estate, the humble Long Island home—relatively speaking, its asking price is $3.5 million-ish—where F. Scott Fitzgerald wrote the first three chapters of The Great Gatsby recently came on the market to quite a bit of fanfare. The mansion doesn't have the usual bells and whistles associated with newsworthy property listings. There is no tennis court nor swimming pool. Its systems can't be controlled via iPad from a yacht off Ibiza, there is no glass garage where Ferraris can rest. Its real estate agents are not on a reality show.
Instead, in photos at least, the house appears to blend in with its landscape, almost disappear beside canopy trees until it's in danger of becoming an afterthought. There is nothing particularly regal about it. It's the type of place one of Fitzgerald's characters would have driven by and forgotten about by the time his motorcar rounded the next bend, or never noticed at all. The home has been updated since Fitzgerald began his magnum opus in a small office over the garage, but the renovations, too, are decidedly unglamorous. It is not how Jay Gatsby would have done it. Materials weren't disassembled from a castle in Europe, brought over stone by stone. As for the grounds, they're a far cry from Tom and Daisy Buchanan's acres of gardens, vast enough to hold Tom's polo ponies should he have decided on an impromptu match.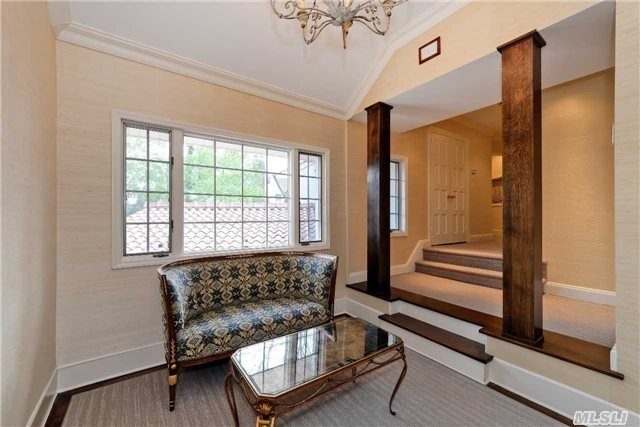 Yet despite this, and despite the fact that Fitzgerald spent only a year and a half in the Great Neck house, I would argue that the house is one of the most important to hit the market this year, both in its significance to Fitzgerald himself and as inspiration for the novel he began writing there.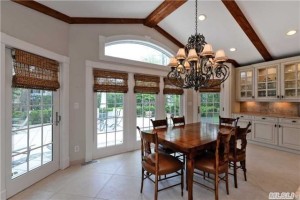 Scott and Zelda Fitzgerald's sojourn on the Long Island estate may very well have been the closest the wealth-intoxicated Fitzgerald came to the life he desperately wanted. Fresh off commercial success with his novel This Side of Paradise and with, finally, a few bucks in his pocket, Fitzgerald moved from a Manhattan hotel room to suburban Long Island. He rented the Great Neck house for $300 a month, and rented a Rolls Royce to go along with it. He didn't have quite enough money to lease the American Dream, but he was able to lease proximity to it. By day Fitzgerald wrote in the office above the garage; by night, he and Zelda rubbed shoulders with the rich at their gilded mansions on the North Shore of Long Island.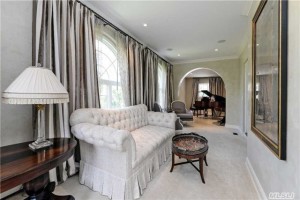 According to historian Matthew J. Bruccoli, the most used noun in The Great Gatsby is the word "house," which appears 95 times. Fitzgerald was fascinated not only by the wealthy, but the residences in which they lived, which leads me to believe he chose this house not by happenstance. After all, this was Fitzgerald's first real foray into the world of luxury real estate, a milieu that had long fascinated him; his first real life love was raised in a mansion in the impossibly expensive Chicago suburb of Lake Forest. In The Great Gatsby, Fitzgerald describes the home belonging to Daisy and Tom Buchanan down to the plaster on the ceilings, the sundials on the lawn, and the billowing drapery. And he takes an entire chapter—his last written at the Great Neck house—to unveil, in painstaking fashion, the opulent parties at Jay Gatsby's home. As such, I imagine the Great Neck house as being Fitzgerald's brick and motor trophy for a job well done. He had arrived—almost.
T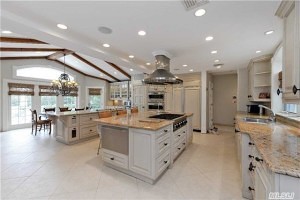 he Great Gatsby centers on Gatsby and his in-your-face mansion. Nick Carraway lives in the shadows of the manse, almost quite literally, in a modest place next door. While we will never know for sure what Fitzgerald's personal motivations were for leasing the Long Island house, I believe it's entirely possible to regard Fitzgerald's Great Neck rental as the real life house-as-muse for Nick Carraway's house in The Great Gatsby. After all, there are plenty of similarities between Fitzgerald and Carraway. They were both Long Island transplants when the novel began. Both came by way of other cities and, and before that, Ivy League institutions. By day, Carraway studied books on securities and banking; by day, Fitzgerald chronicled the glittering, but ultimately lonely and unfulfilled, lives of the rich. By night, both Fitzgerald and Carraway spent time social window-shopping. They played in worlds with price tags they couldn't afford—worlds they both revered and mocked, often at the same time. Interestingly, both men left Long Island after short stints—Carraway after the death of Gatsby, and Fitzgerald when funds started once again running thin, for France. Perhaps most poignantly though, Fitzgerald and Carraway lived in modest houses, comparatively speaking, but Carraway took solace in the fact that his house was in the "consoling proximity of millionaires," and one can imagine Fitzgerald accepting the same consolation prize.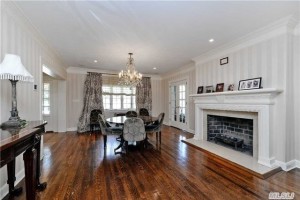 As a real estate agent and writer there I can assure you one thing: this year, there will be glitzier houses that come on the market. They may feature the latest in electronics, views to infinity, master baths that make trips to the spa unnecessary, and finishes worthy of a Four Seasons Resort. In an ebullient real estate market where some houses are accruing 45 offers, these options will most likely sell quickly, maybe even over the asking price. Yet there is something beautifully understated and subtle about the Great Neck house, particularly vis-à-vis its bold place in the history of the life of one of our great writers and novels.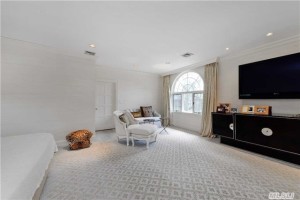 We never know where our green light is. Sometimes we are like Jay Gatsby, believing our light is glowing at the end of a dock in the distance, but it's not there at all. Often the light we strive for is a product of our imagination, a chimera that was never real to begin with. Sometimes the light looks green but isn't. Our eyes are fooling us. It's yellow or maybe even red. There's a part of me that imagines this house as Fitzgerald's green light. I imagine him driving up to the house with Zelda on a beautiful, blooming, fragrant Long Island afternoon, fresh off the success that he long deserved, and beginning the next part of his life here feeling, for the first time, that he was home.
---