Existence, Death, and Mystery: Five Books That Changed My Life
Antonio Monda, Author of Unworthy Recommends Essential Reading
From Herman Melville's Moby-Dick to Fyodor Dostoyevsky's Crime and Punishment, there are many books that have inspired me and have spurred transitions and introspection over the years, but there are only five books that have truly, profoundly changed my life. I read them in the intervening years between high school and college—at a time when I was constantly growing, searching, and adapting. As time has worn on, I've tried many times to understand what these five works have in common, and why writers from five different countries and with such different styles and visions have affected my existence so deeply. I was never quite able to put my finger on the weighty impact of these books on my existence, the only thing I know is that by forging my own path in life I found myself stumbling, by pure chance, into a collection of masterpieces that would forever alter my life. Revisiting these titles more recently, I see them more clearly—what's spoken to me after all this time is that these five writers have found a way to meditate on the ultimate sense of existence, death, and the general mystery that surrounds us all.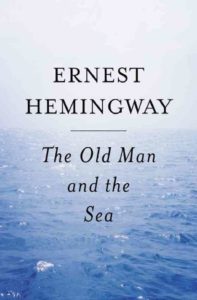 Ernest Hemingway, The Old Man and the Sea
The fisherman Santiago, considered salao (cursed) by everyone else, is one of the great characters of 20th century literature. His stoic defeat doesn't make him a loser, but rather it distinguishes him as someone who faces and fights for life. Santiago is not afraid to keep dreaming, regardless of what life throws at him. When I first read this book in high school, I was—and still am—in complete admiration of Hemingway's classic, essential style. I was always disturbed by Hemingway's bleak look at existence put forth in The Old Man and the Sea: life is nothing but a series of losses. Yet the persistence of the character of Santiago reinforces the notion that despite our losses, we are destined to struggle, and it is always worth doing. This idea comes back to me every day.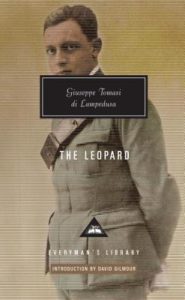 Tomasi Di Lampedusa, The Leopard
The Leopard is one of the greatest books ever written on death, revolution, and the fallacy of sexual attraction. A melancholic meditation on why everything must change so that nothing will change. I have always been moved by the idea of a revolution narrated through the eyes of the defeated. And, as a Southern Italian I am touched, angered and convinced by the different choices of the immortal characters: the tired and disenchanted Prince Fabrizio, the energetic and cynical Tancredi, the disturbing and vulgar Calogero, and the ambitious Angelica who is not afraid to use her beauty. These multi-faceted characters are truthful to their existence and the opposite of any conformist or utopian vision of the world.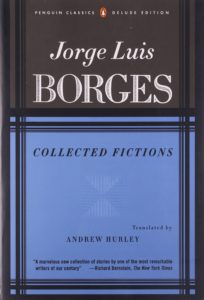 Jorge Luis Borges, Collected Stories
As a writer, I am totally indebted to stories such as "Deutches Requiem," "The Aleph," or "John 1,14." I read them in college and they still continue to torment me all these years later. Borges is an unparalleled writer whose works have taught me that everything in life can be seen and narrated in many different ways. Considering Borges' crystal clear prose, this can sometimes feel like a contradiction, but I feel that Borges does this intentionally. Though these extraordinary short stories give the reader a sense of overwhelming humanness—"Human, All Too Human" as Nietzsche would say—the  sharpness of Borges's implacable writing contains hidden questions beneath the surface of the text that encourage us to turn inward. At the end of these collected stories, Borges has turned us upside down and we are left with a prevailing sense of blessed mystery.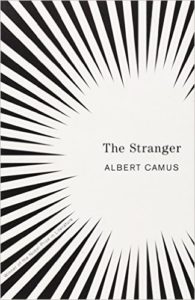 Albert Camus, The Stranger
The Stranger is another extraordinary meditation on the absurdity of how we choose to live our lives, how we are judged, and ultimately who we are as people. Camus gives us fallacy, longing, fear and desire in a world full of sun and emptiness. The Stranger delivers a buffet of unforgettable creations, such as the neighbor Solimano and his dog. Though I found it very difficult to see any glimpse of myself within the protagonist Mersault, his character encouraged me to step outside of who I am and think about my most intimate beliefs. Mersault—through Camus' transparent prose—changed my approach to the fragility of existence.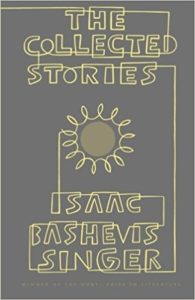 Isaac Bashevis Singer, Collected Stories
When I wrote my novel Unworthy (Nan A. Talese/Doubleday) I had in mind a protagonist a la Graham Greene. It wasn't until the completion of the novel  that I realized how my protagonist would not exist were it not for the dynamic works of Isaac Bashevis Singer's stories. Singer provided a glimpse into the true beauty of the human psyche that has greatly inspired my own work. A giant of 20th century literature, he was a holy sinner. Very few writers have been able to combine spirituality and carnality as he has. His stories are a journey into a world which on the surface seems to disappear, but is actually eternal, as are lust and the sense of the divine.  
---