Lit Hub is pleased to reveal the cover for Suad Amiry's new novel, Mother of Strangers, which will be published by Penguin Random House this August.
Mother of Strangers, based on a true story, follows the lives of 15-year-old mechanic Subhi and 13-year-old Shams, the girl he hopes to marry one day. Writes Penguin Random House, "First we see the prosperous life of this cosmopolitan city on the Mediterranean—with its old cinemas, lively cafes and brothels, open air markets, a bustling port and Jaffa's world famous orange groves—through the lives of the families of Subhi and Shams, but particularly through Subhi. As the story evolves, the indiscriminate bombing of Jaffa and the displacements of Palestinian families begin, and we get a fascinating though dark close-up of how those who remained survived. This novel is a cinematic, though devastating, account of one of the most dramatic and least known chapters of Palestinian history."
Here is the striking cover, designed by Jenny Carrow: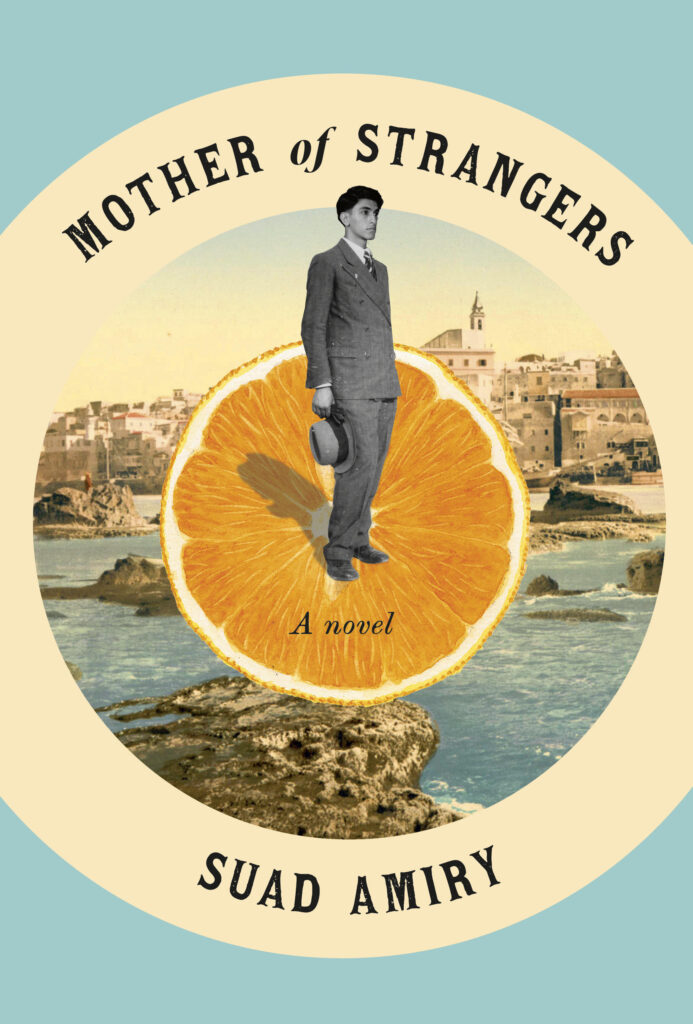 "The manuscript was both heartbreaking and humorous," Carrow told Lit Hub. "I wanted to capture the innocence of teenage Subhi in his fine English suit against the beautiful Jaffa harbor. The vintage orange illustration forms the target for the coming destruction and upheaval."
Amiry also told Lit Hub that it was critical the setting of Jaffa be represented on the cover: 
Mother of Strangers is another name for the city of Jaffa, where my father came from. As an open Mediterranean port city but also due to the exporting of its world-renowned oranges, Jaffa was very cosmopolitan and flourished from the 1920s to the 1940s. It attracted many outsiders or strangers. Both merchants and laborers came from such neighboring countries as Lebanon, Syria, Jordan, Egypt and Yemen to work in the orange industry. Welcoming and friendly to outsiders, the city acquired the name Um il Gharib, Mother of Strangers. The title also refers to the surrogate mother who saved Shams and her two sisters by adopting them during the 1948 Nakba hence she, like Jaffa, was a Mother of Strangers.
Mother of Strangers will be published by Penguin Random House on August 2nd, 2022. You can preorder it now.