Literary Hub is pleased to reveal the cover for Quiet Street: On American Privilege by Nick McDonell, which will be published by Pantheon this August. Here's some background about the book from the publisher:
Growing up on New York City's Upper East Side, Nick McDonell was surrounded by luxury—sailing lessons in the Hamptons, school galas at the Met, and holidays on private jets. It was this rarified life that he explored in his early novels, but then left behind as a war correspondent in Iraq and Afghanistan. Searing and precise yet always deeply human, Quiet Street examines the problem of America's one-percenters, whose vision of a more just world never materializes. Who are these people, how do they hold on to power, and what would it take for them to share it? Quiet Street pursues these questions through the highly personal, but universal, experience of growing up and coming to terms with the culture that made you.
Here's the cover, which was designed by Janet Hansen: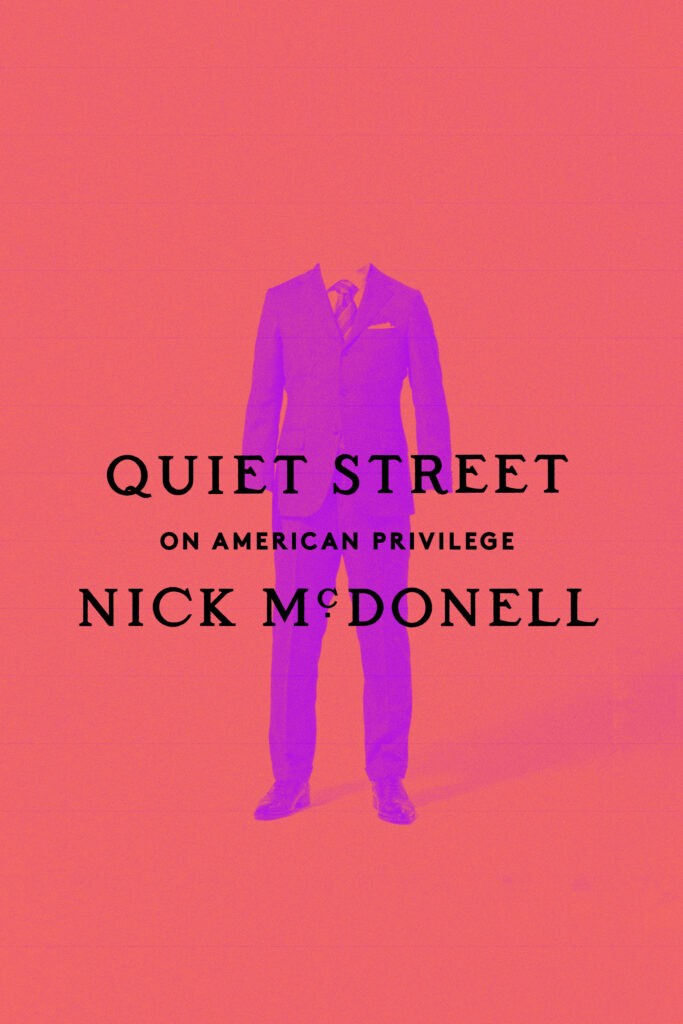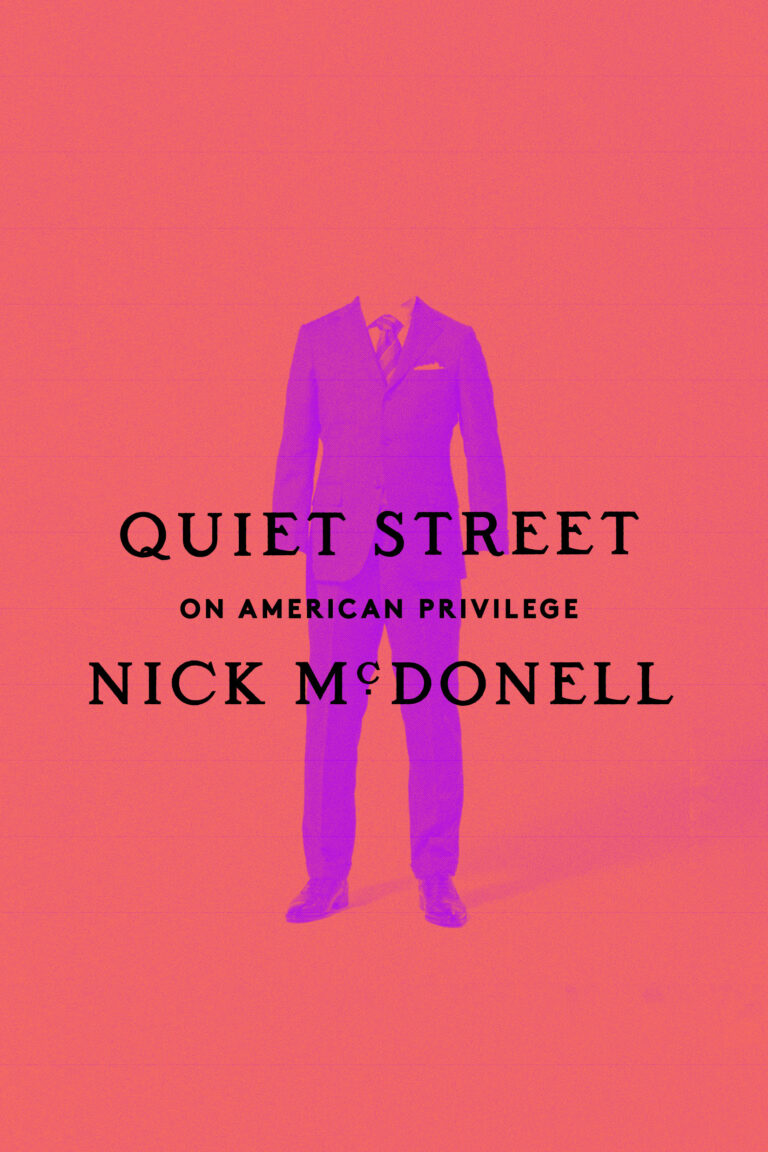 Hansen tells Lit Hub: Having had an upbringing polar opposite to author Nick McDonell (but within a couple of miles of one another at the exact same time), I couldn't help but be mesmerized by his dissection of growing up in New York City's elite class. Nick was surrounded by luxury (think sailing lessons in the Hamptons and holidays on private jets), but his self-aware exploration of the systematic issues within his privileged life is what is most fascinating. The cover design went through many rounds, but I think this was was the final because it reinforces one of the book's most important messages—the power is in the wealth, not the person, and it is yours to keep and hoard if you are born into it. We used type based off of the 77th Street subway mosaics and pop colors that are meant to juxtapose the art, speaking to a fresh perspective.
Quiet Street's editor, Lisa Lucas, writes: Quiet Street is so many books at the same time—a book about one man's experience growing up and coming of age amongst the 1%; about the codification and replication of wealth; and, writ large, a book about how wide the divide between rich have become and how that distance abstracts and distorts all of our humanity. Given all that, it's fairly impossible to come up with a suitable cover. Despite the odds, Janet Hansen came up with something stunning and unsettling; modern, but with a nod to the past; something beautiful, but unfulfilled.
McDonell told Lit Hub:
We tried several ideas before settling on this cover. Our first was to use Jasper Johns' "White Flag" as the background. We wrote him to ask permission but never heard back. After that we tried blurred faces, subway tiles, a tiny man with a top hat. The great editor Zach Phillips thought something from Versailles might work — maybe stockinged royal legs and shoes. Along a similar line, I thought 18th century painter Hubert Robert's giant ruins could be good. In the end, though, Janet Hansen found the solution with her elegant and alarming purple suit on an orange background. We think it grabs the eye.
Quiet Street: On American Privilege by Nick McDonell is available August 22, 2023.