Lit Hub is pleased to reveal the cover for Pulitzer-winning author Elizabeth Strout's latest novel Lucy by the Sea, which will be published by Random House this September.
In Lucy by the Sea, Strout follows Lucy—the protagonist of My Name is Lucy Barton and Oh William!—through the early days of the COVID-19 pandemic, when she is uprooted from her life in Manhattan and taken away to a small town in Maine by her ex-husband and longtime friend, William. As Random House puts it, "They will not emerge unscathed . . . Rich with empathy and emotion, Lucy by the Sea vividly captures the fear, struggles and isolation that come with life in a global pandemic, as well as the hope, peace, and possibilities that those long, quiet days can inspire. At the heart of this story are the deep human connections that unite us even when we're apart—the pain of a beloved daughter's suffering, the emptiness that comes from the death of a loved one, the promise of a new friendship, and the comfort of an old, enduring love."
Here is the striking cover, designed by Anna Kochman and Greg Mollica, and with art by Jeremy Miranda: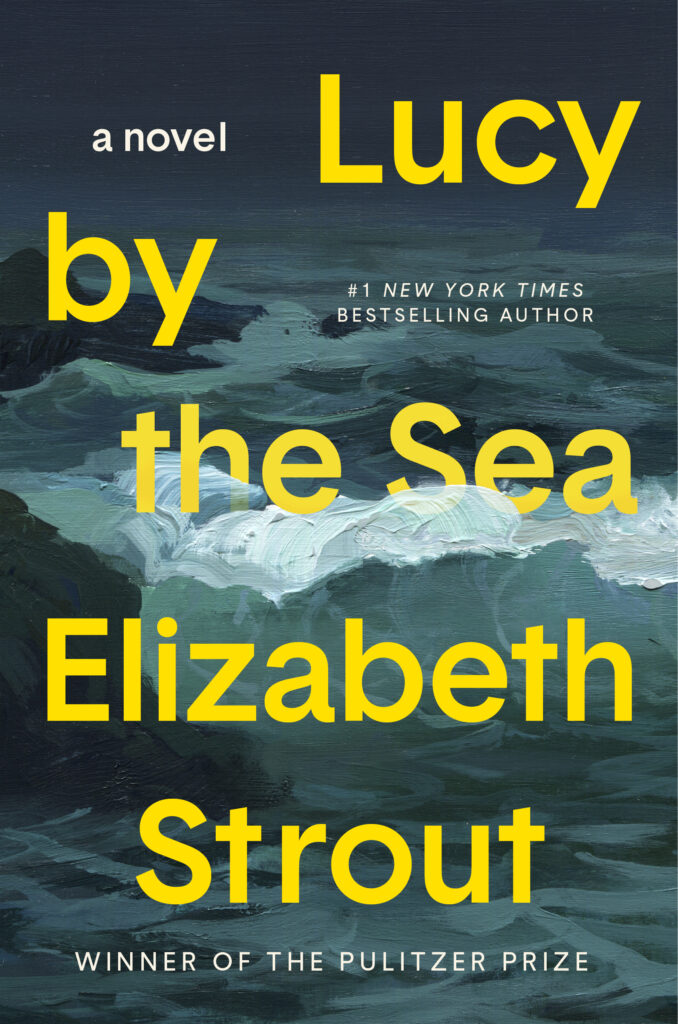 "For Lucy by the Sea, we really wanted to capture a sense of place," Mollica, VP, Senior Art Director at Random House, told Lit Hub. "Much of the book takes place in a little house, set back from a cove on the Maine Coast—[Strout] writes about the waves crashing into the rocks, the foam on the water, the deep color of it all. We went looking for an artist that could capture that feel, and we found this amazing painter on Instagram named Jeremy Miranda. It all just clicked into place: it was the vibe, exactly, and seemed to contain all the emotion and beauty of Liz's book."
Strout agrees. "The cover is just gorgeous! To me it captures the fear and also the exhilaration of all that happens in this book. Lucy By The Sea takes place—and was written—during the first wave of the pandemic. It
covers the intricacies of family, and new friends, and old friends, and many things in between. It is about…life."
Lucy by the Sea will be on sale from Random House on September 20th, 2022. You can preorder it now.