Lit Hub is pleased to announce the shortlist for the 2023 American Library in Paris Book Award. The American Library in Paris was established in 1920 with a core collection of books and periodicals donated by American libraries to United States armed forces personnel serving their allies in World War I. The Library has grown since then into the largest English-language lending library on the European continent.
Five titles have been selected for the shortlist for this year's award. The $5,000 literary prize, now celebrating its eleventh year, is "given to a title originally published in English that best realizes new and intellectually significant ideas about France, the French people, or encounters with French culture."
Here are this year's finalists: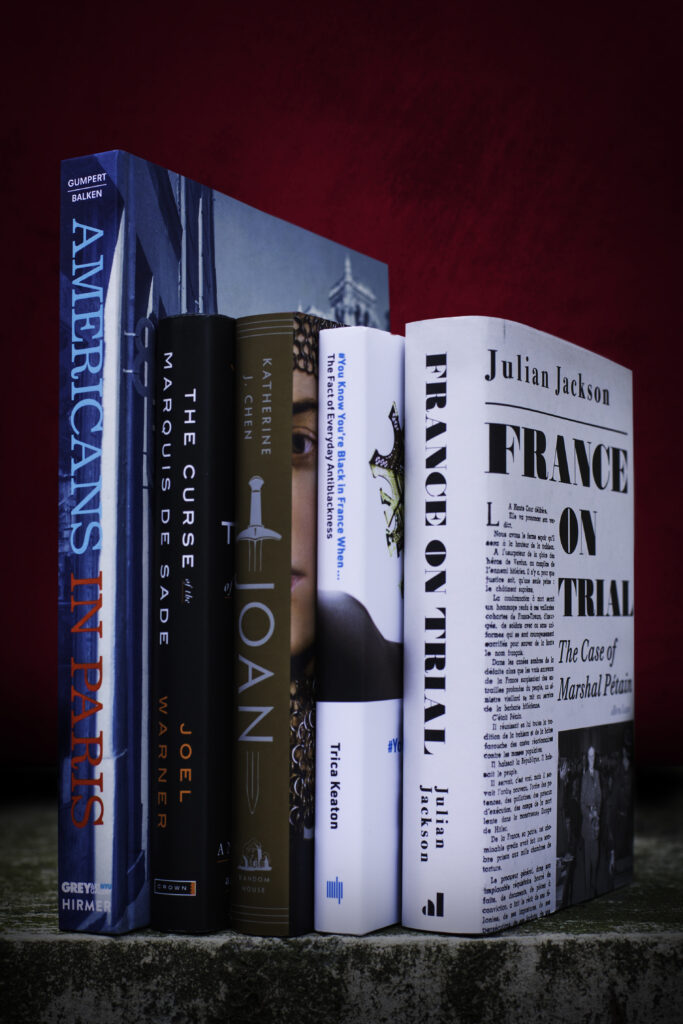 Lynn Gumpert and Debra Bricker Balken, eds., Americans in Paris: Artists Working in Postwar France, 1946–1962
(Grey Art Gallery, New York University, and Hirmer Publishers)
Joel Warner, The Curse of the Marquis de Sade: A Notorious Scoundrel, a Mythical Manuscript, and the Biggest Scandal in Literary History
(Crown)
Julian Jackson, France on Trial: The Case of Marshal Pétain
(Allen Lane UK / Belknap Press USA)
Katherine J. Chen, Joan: A Novel
(Random House USA / Hodder & Stoughton UK)
Trica Keaton, #You Know You're Black in France When…: The Fact of Everyday Antiblackness
(MIT Press)
The winning title will be selected by judges Lauren Groff, Doan Bui, and Sudhir Hazareesingh. The winner of the 2023 award will be announced at a ceremony on 9 November 2023.