I don't know about you, but I am desperate, these days, for good news—not to mention things to look forward to. So I was happy to be alerted this afternoon to one undeniably good thing in the pipeline of the book universe: a new novel by Tana French, currently scheduled to be published on October 6th by Viking.
Like her most recent novel, The Witch Elm, The Searcher will be a standalone literary thriller.  Unusually for French, the novel is told in the third person, and the main character is an American (though it's still set in Ireland); the novel is "action-based," and French told EW that it has "slightly a flavor of a Western, almost, in that it's the retired gunslinger being dragged out of his retirement for one last job." She also assures us that The Searcher will be a bit more upbeat than The Witch Elm:
I got to the point where I was like, "Oh my God, I need to write someone who does not have his head stuck up his bum. [Laughs] I need to write somebody who thinks more in terms of action, who thinks more in terms of action rather than about his own thinking all the time. So that's where it came from: Somebody who thinks through doing, who's much more action-based. That's where the fact of the book being very different came from. It's shorter, because there's very little introspection. And it's less depressing. Because my God, that was a really depressing book! The character in The Witch Elm just goes through this arc from being the golden boy to being a wreck. I didn't want to write that again.
What did she want to write? As she explained in the same interview:
I was thinking a lot about how complicated it's become to try and navigate your way through right and wrong. It used to be, I get the sense, quite easy. You were told, in Ireland by the Catholic Church, but you were told wherever it was by a religion what was right and what was wrong, and for most people, that was the end of the story and you knew. It was a very solid thing. Nowadays it's much more complex. I don't think that's a bad thing at all. It's a good thing we're being forced to work to figure out for ourselves what constitutes right and wrong. But it's also constantly shifting. There's huge social media pressure to be on whatever might happen to be the right side of the debate. There's huge redefinition, constantly, of what constitutes something that's moral or amoral; who's a bad person and who's a good person. This stuff feels very complicated and very slippery right now. I was thinking a lot about that and what it would do to somebody, like Cal, who's always thought of morality as a fairly straightforward and simple thing. You try to do right by everybody, you try to take responsibility for the people around you and for yourself, and that's it, you're done. What the complexity of morality would do to him. I was thinking about that a lot: How somebody who doesn't like morality being complicated navigates a world where it's getting more and more complicated. And how that defines his right and wrong in the midst of all that.
Great. Here's a description of the novel from the publisher:
Retired detective Cal Hooper moves to a remote village in rural Ireland. His plans are to fix up the dilapidated cottage he's bought, to walk the mountains, to put his old police instincts to bed forever.
Then a local boy appeals to him for help. His brother is missing, and no one in the village, least of all the police, seems to care. And once again, Cal feels that restless itch.
Something is wrong in this community, and he must find out what, even if it brings trouble to his door.
Our greatest living mystery writer weaves a masterful tale of breath-taking beauty and suspense, asking what we sacrifice in our search for truth and justice, and what we risk if we don't.
And here's a slightly different description, just so you have all the facts:
Cal Hooper thought a fixer-upper in a bucolic Irish village would be the perfect escape. After twenty-five years in the Chicago police force and a bruising divorce, he just wants to build a new life in a pretty spot with a good pub where nothing much happens. But when a local kid whose brother has gone missing arm-twists him into investigating, Cal uncovers layers of darkness beneath his picturesque retreat, and starts to realize that even small towns shelter dangerous secrets.
EW also published the book's cover today: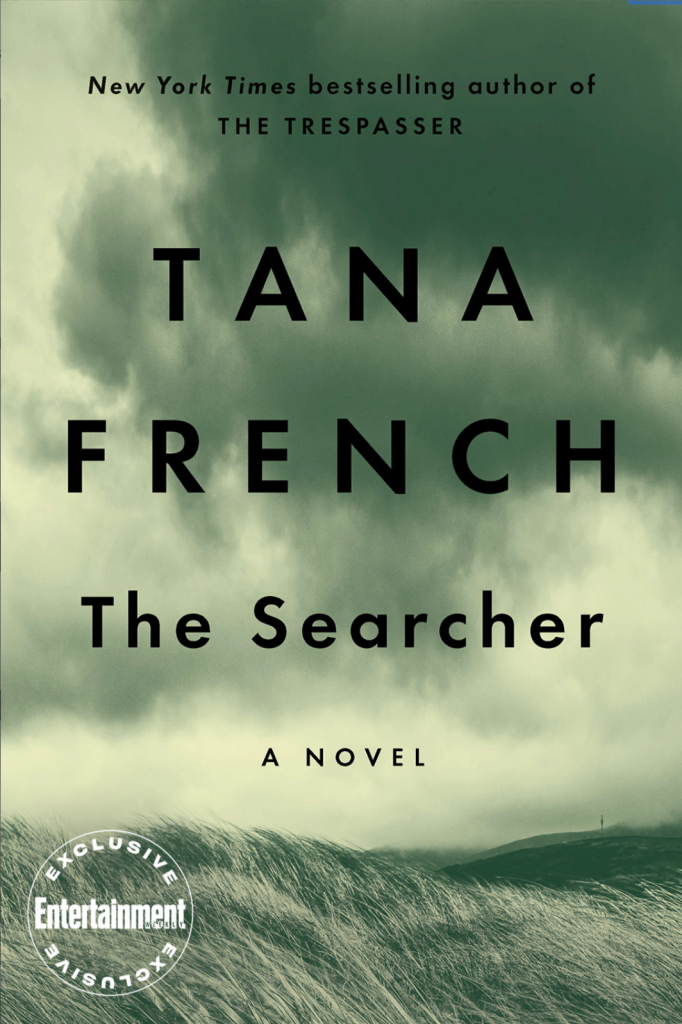 In summary: !!!