Emma Straub's Advice for What to Wear to a Book Launch
"Back to basics. Just hot dogs, babka, and gratitude for vaccines."
One of the great perks of being a writer is that you can wear whatever you want—think of Grady Trip's bathrobe in Wonder Boys, comfort over all. However, when a book is published, suddenly one is expected to present oneself in public, looking respectable, or stylish, as if those are qualities that writers possess. I love clothes, but I wouldn't say that I ever look put together.
Last year, when my friend Priyanka was visiting from Los Angeles, we met at a restaurant for lunch, and when I walked in, she exclaimed, "You look like a box of crayons!" That's my aesthetic. I do look at book tours as fashion opportunities, though, each once a chance to choose a Fashion Concept and streamline my otherwise haphazard sartorial decisions.
My first novel was about a starlet in the Hollywood studio system. It's okay that you haven't read it, not very many people have. At the time, I was 32, a part-time bookseller, and I'd been trying to get published for a decade. The theme was glamour, the theme was classic Hollywood, and so I wore vintage dresses from Shareen (RIP to the greatest, a vintage clothing store that you knew was open because they hung a dress out the window on their fire escape) and elaborate head-ware. Fascinators, poufs, rhinestones. Red lips, maybe even eyeliner. I was fucking going for it. Those were the halcyon days.
No matter that Laura Lamont's Life in Pictures has sold a fraction—according to my telephone's calculator, 4.8 percent as many copies as its sibling The Vacationers—I felt like the absolute queen of publishing on that entire book tour. I always tell emerging authors, when they ask me about publication, there is nothing like a debut. No matter how many books you sell, how fancy you get—your first novel is when your first grade teacher shows up, your childhood dentist, your friends' parents. It's the biggest victory lap an author can have, and I'm glad that mine was done covered in feathers and rhinestones.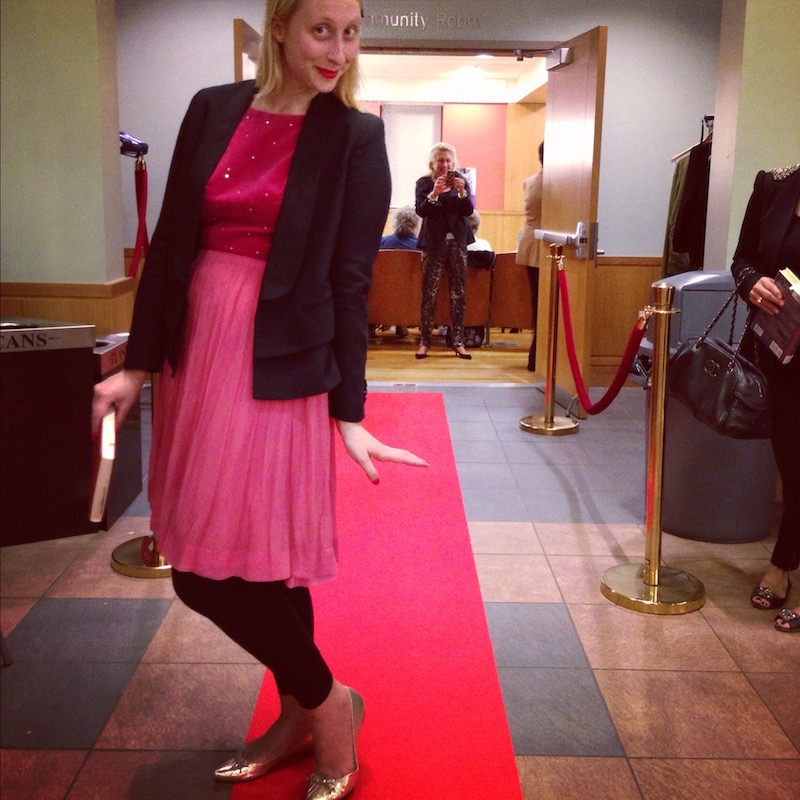 The Vacationers was published two years later, in 2014. I had a nine-month-old baby and was still breastfeeding. I know the book tour had challenging moments—there is one photo of my husband lying in an empty bathtub in a hotel room in Boston, because he stayed back to put the baby to bed, and wanted to keep the lights on—but mostly it was heavenly.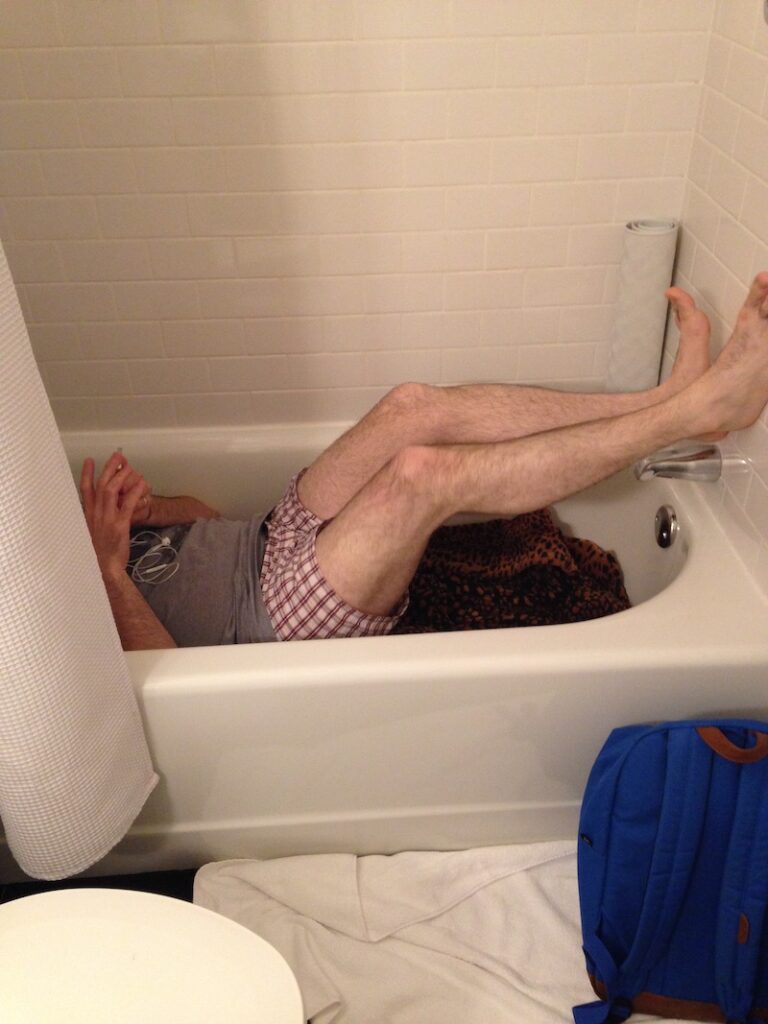 The three of us traveled together—the baby was an easy one, foreshadowing here—and we swam in hotel pools and shared scrambled eggs for breakfast. I wore a rotation of colorful dresses from Anthropologie, and usually had my hair pinned up in two braids, like a milkmaid who loved a funky print.
The book exceeded everyone's expectations in terms of sales, and so for the first time, I also knew what it felt like to have the publisher suddenly more excited. (It means more advertisements in the newspaper, which then means more phone calls and emails from the septuagenarians in your life.) I don't remember thinking about how I looked or what I wore for this entire book tour. I was too busy smooching my baby and passing out Vacationers sunglasses to booksellers.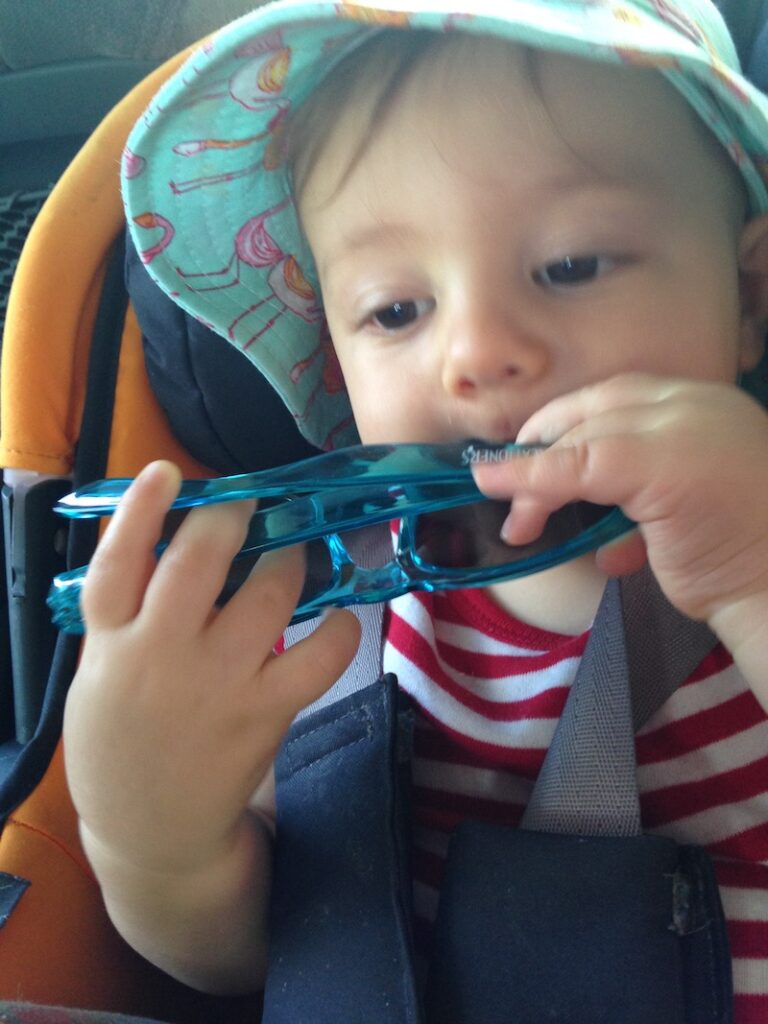 Remember when I said my first baby was easy? My second was not. He's six now, and I've forgiven him, but hoo boy, those were some rough months. Modern Lovers came out in 2016, when he was four months old. My book tour outfits were the only thing I had going for me—thinking ahead for one of the only times in my entire life, I had two outfits made out of Leah Goren's cover illustration, a muu muu and a jumpsuit, and I just alternated, or chose one depending on the weather. They were comfortable and hilarious, and it meant that I never had to think about what to wear. Thank god, because my brain was absolute mush, and I was using my breast pump in Amtrak bathrooms and on airplanes and my poor husband was juggling both small children, sometimes at home, and sometimes with me, and absolutely everyone was miserable.
The two highlights of the Modern Lovers press circuit were, without a doubt, when Michiko Kakutani said very nice things about my book, and when the PR department at Sargento sent me an enormous box of cheese because I'd mentioned how much I like cheese in an interview.
I'm writing this from London, where I'm doing some pre-publication stuff for This Time Tomorrow, and when I tell you I had a shiver at Heathrow because I remembered when the security officers made me throw away all the breastmilk I had pumped in the 48 hours I'd been away because the baggies were designed to hold more than three ounces, even though I had been careful to never fill each one more than three ounces, please know I felt it in the depths of my soul.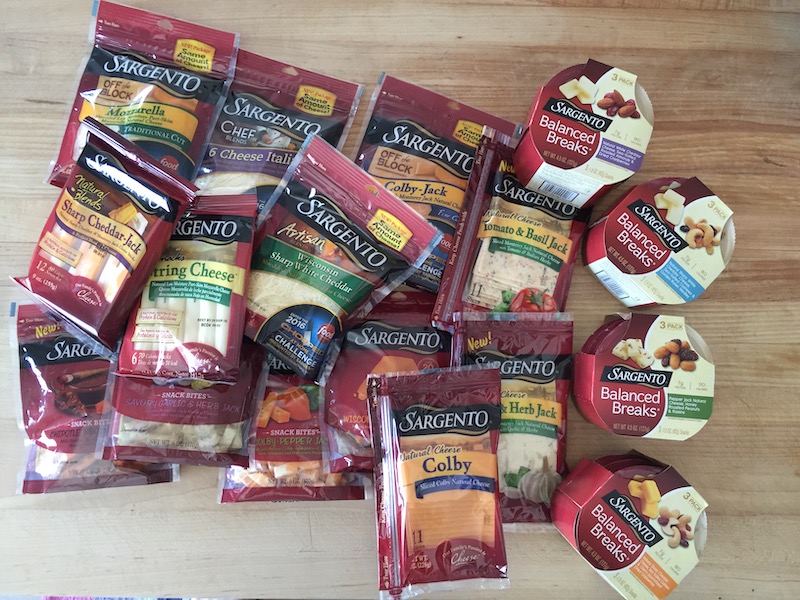 What to say about a book tour that takes place entirely on Zoom? All Adults Here was published in May of 2020. I had been home with my kids for seven weeks at that point, doing school, making art projects, trying to keep them from murdering each other. There is a yellow Big Bud jumpsuit in my closet with an All Adults Here patch on it, but I think I only ever put it on once. We made a small batch of t-shirts with Katie Kimmel and sent some out to a few friends, but as you can see from the looks on our faces, it was too weird and awful and scary a time to celebrate anything.
Ethan Hawke did an event at Books Are Magic for the paperback release of his latest novel, and he said something that really resonated with me: it feels like it didn't really happen. No matter how much my beloved agent and editor and publisher tell me otherwise, that is how it feels, like a void. I did a thousand Zooms, and enjoyed them, because it was the only chance I had to talk to other adults without my children in the room, but man, what a sad time. 0/10, do not recommend publishing a book at the very beginning of a global pandemic. (This goes for all other jobs, too, including parenting.)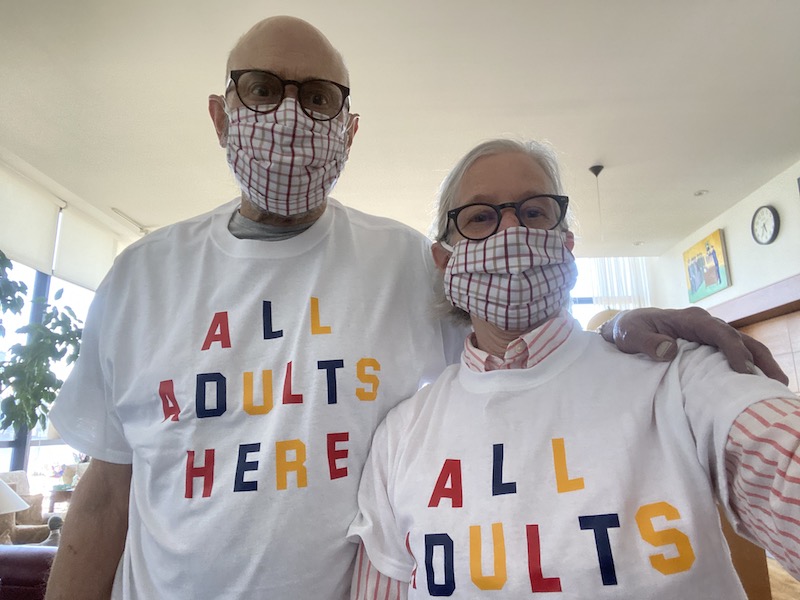 Which brings us up to date. I will believe that my book tour is happening—each stop—when I walk into whichever bookstore it is that day. I am not taking a single moment of it for granted, and I'm certainly not splurging on fancy book tour outfits, because I don't want more ghosts hanging in my closet. Here's what I've bought: t-shirts. A t-shirt from Zabar's, a Crazy Eddie t-shirt I got on Ebay, a Barney Greengrass t-shirt.
Whether it happens in person or not at all, I will be happy to rep the Upper West Side for the rest of my life. I bought 500 buttons from Gray's Papaya to give away at Books Are magic—they say Polite New Yorker, which I hope is what it says on my tombstone. Back to basics. No glamour, no feathers. Just hot dogs, babka, and gratitude for vaccines. Here's hoping I see you out there in the world. You can wear whatever you want. I will compliment you on it.
____________________________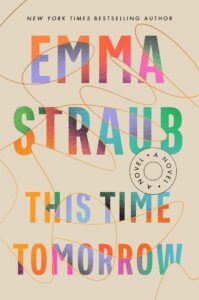 Emma Straub's This Time Tomorrow is available now from Riverhead.
---