Things at Twitter are going just fine! Remember when master tunnel-builder, confirmed monkey-killer, and brand new owner of Twitter Elon Musk told us all he'd be "forming a content moderation council with widely diverse viewpoints…"? Well, apparently by "widely diverse viewpoints" he just meant listening to alt right snowflake Andy Ngo's random tweets.
According to this article at The Intercept, after a recent public exchange on Twitter, in which Ngo accused CrimethInc, an anarchist collective and sometime publisher, of operating "like ISIS" and "making propaganda & training material to radicalize militants toward violence," Musk had their account suspended.
"Musk's goal in acquiring Twitter had nothing to do with 'free speech' — it was a partisan move to silence opposition, paving the way for fascist violence," CrimethInc said in a statement sent to The Intercept.
The collective also explained that, on the morning of the suspension, it received an email from Twitter saying the company had "received a complaint regarding your account," but had "investigated the reported content and have found that it is not subject to removal under the Twitter Rules."
The group said it had received no further emails from Twitter to explain or justify the ban. "This suggests that the decision to ban our account shortly thereafter was dictated by Musk himself, without regard for the Twitter Rules or any other protocol other than his own apparent allegiance to the far right."
According to The Intercept, CrimethInc isn't the only lefty account that's been suspended for having a political stance Musk (and Ngo) find disagreeable.
As the Los Angeles City Councilmember Mike Bonin noted on Twitter, the suspended users include Chad Loder, an antifascist researcher whose open-source investigation of the U.S. Capitol riot led to the identification and arrest of a masked Proud Boy who attacked police officers. The account of video journalist Vishal Pratap Singh, who reports on far-right protests in Southern California, has also been suspended.
This is bad! As much as we all thought of pre-Musk Twitter as a "hellsite" it was still the closest thing many activists had to a true town square in which people could exchange ideas in real time.
That seems to be on the way out, unless you get your history from three-minute YouTube videos recorded in a half-finished basement.
Anyway, here are some CrimethInc books you should buy (the text below is from the CrimethInc website):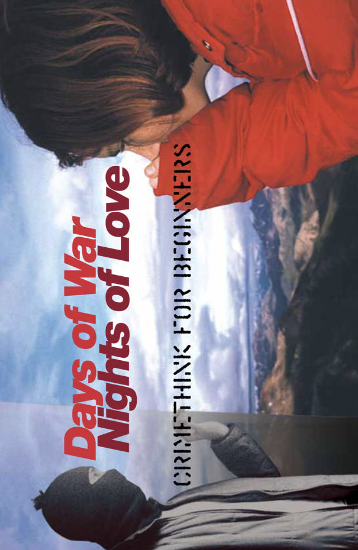 Your ticket to a world free of charge. Our flagship book, Days of War, Nights of Love, is the perfect starting place for anyone seeking a life of passionate revolt. It is a visionary manifesto, a daring challenge to everything we take for granted, a riotous explosive experiment of a book.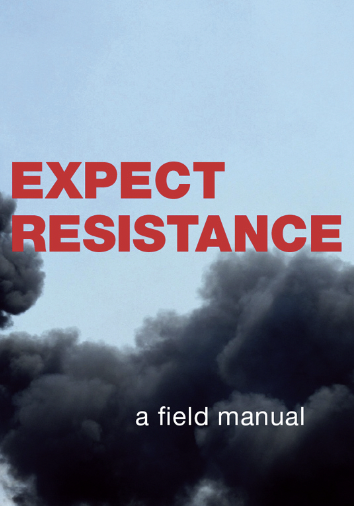 A hybrid field manual and tragic novel, Expect Resistance picks up where Days of War, Nights of Love leaves off, extending the analysis and recounting the adventures of those who staked everything on their wildest dreams. An epic of personal secession and collective resistance.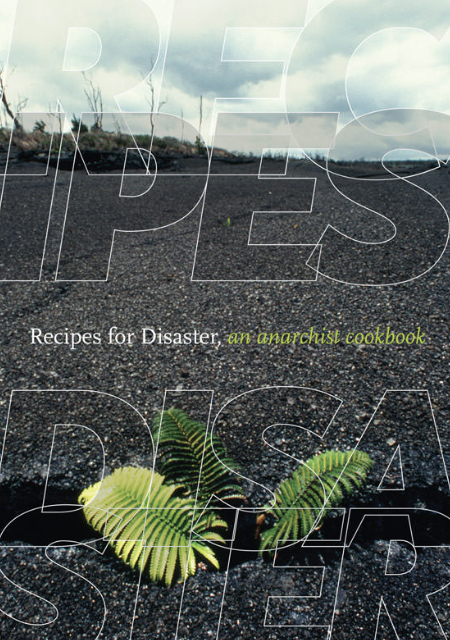 Recipes for Disaster: An Anarchist Cookbook
Recipes for Disaster is a tactical handbook for direct action, extensively illustrated with technical diagrams and firsthand accounts. It combines decades of hard-won knowledge about everything from collective organizing and antifascist action to squatting, graffiti, and sabotage.
Work: Capitalism . Economics . Resistance
After so much technological progress, why do we have to work more than ever before? How is it that the harder we work, the poorer we end up compared to our bosses? Starting from the vantage point of our daily lives, Work offers an overview of 21st century capitalism and how to fight it.