Earlier this morning, the Brooklyn Public Library (BPL) announced the winners of the 2020 Brooklyn Public Library Literary Prize for nonfiction and fiction/poetry. The Award, one of the few major literary prizes from a public library system, comes with a $5,000 purse. Previous winners include Carmen Maria Machado, Jeanne Theoharris, and Tressie Mcmillan Cottom.
According to the press release, BPL librarians from across the borough drew on their unique insights into the diverse and changing tastes and needs of library patrons within their communities to choose titles that reflect BPL's mission to inspire the people of Brooklyn to engage with issues of both local and global importance.
This year, the two winners for nonfiction and fiction/poetry are Dr. Ruha Benjamin, for her work Race After Technology, and Ocean Vuong, for his debut novel On Earth We're Briefly Gorgeous, respectively.
"We congratulate our extraordinary winners: Dr. Ruha Benjamin, for exposing the racism coded into our technology and demanding we do better, and Ocean Vuong, for reminding us, in the midst of a year rife with isolation and loss, language can bridge the gaps between us and across time," said Linda E. Johnson, president and CEO of Brooklyn Public Library. "We congratulate, too, the librarians who pour themselves into this Prize year after year, and all librarians who have leapt the many hurdles of 2020 to ensure that everyone has access to the essential resource of literature."
Last Friday, Benjamin and Vuong were honored at the Brooklyn Public Library's virtual fall benefit. A hearty congrats to both!
*
2020 Brooklyn Public Library Literary Prize
NONFICTION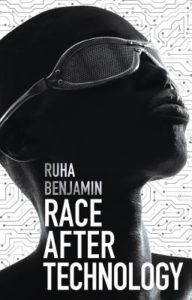 Ruha Benjamin, Race After Technology
(Polity Press)
FICTION/POETRY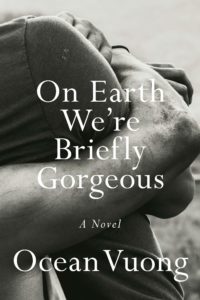 Ocean Vuong, On Earth We're Briefly Gorgeous
(Penguin Press)